#What is an invitation-only credit card?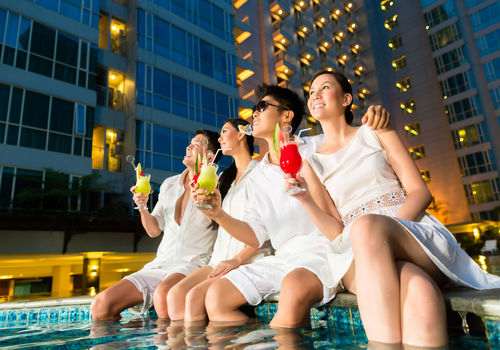 An invitation-only credit card is a credit card which is exclusively offered to selected individuals, and is not one that anyone can simply apply for. You would need to receive an invitation from the bank in order to own the card.
How can I qualify for an invitation-only credit card?
There are a few criteria which you would have to fulfill before the bank invites you to be a card holder. Usually you would have to at least be a high-income earner, but in most cases the bank won't disclose the minimum income requirements, because it still depends on their discretion on whether you qualify to be a card holder. To be safe, it's best to be earning at least a five-figure income per month.
Next, remember that not any rich spoiled brat or "young little ciku" can qualify for such prestigious cards. We would recommend you to have at least a few years' worth of good credit history. This means that for the past few years, you have been paying your bills, loans or credit card statement balances on time before the due dates.
How can I increase my chances of getting invited for an invitation-only credit card?
It helps if the bank has visibility on your personal cashflow. Some cards like the Standard Chartered Priority Banking Visa Infinite Credit Card requires you to open and maintain a JustOne Priority Account with them, and you will have to maintain a certain average monthly balance in your account.
Similarly, the OCBC Premier Voyage requires you to be a Premier Banking customer with deposits or investments of RM300,000 with the bank as part of the eligibility requirements.
Once you are a Priority Banking or Premier Banking customer, you are treated as a "VIP Customer" and you may have dedicated bank personnel to help you with your banking needs.
What if I don't have any Priority or Premier Banking account with a bank?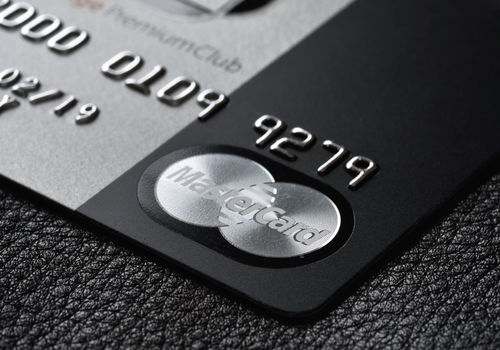 For salaried employees, it's likely that you already have your salary being transferred directly into one of your bank accounts. Most banks will usually keep track and take notice of such transactions, and may get their telemarketing department to get in touch with you and offer you financial products.
If you have a good habit of repaying your bills on time, and have a healthy constant flow of income, it's likely that you'll be considered for invitation.
Otherwise, if you run a sole proprietorship and derive your income from doing business or trades, you should create a current account for your business (if you don't already have one). Be sure to be transparent in recording your revenues, expenses and filing your taxes. Once you're paying a handsome amount in taxes, you can be confident that the bank will notice you.
How is an invitation-only credit card better than the others?
If you need to be invited to own something, you would know that such an item is exclusive and offers privileges that not just anyone can get.
For regular credit cards – the ones which normally anyone can just apply for – there would be a few tiers or level which may sound familiar to you, such as "Classic" for entry-level cards, "Gold" for mid-level, and "Platinum" for the upper middle-class. The "Visa Signature" series have slightly higher income requirements than the average "Platinum", and are normally targeted for frequent flyers or travellers.
Go one level up and you'll have the "World MasterCard" and "Visa Infinite" series of credit cards, which you could consider as targeting the top 1% of the population in terms of income.
Of course, not all World MasterCard and Visa Infinite cards are created equal. The majority of the benefits and privileges will still depend on the issuing bank.
What are the privileges I can enjoy if I am an elite credit card holder?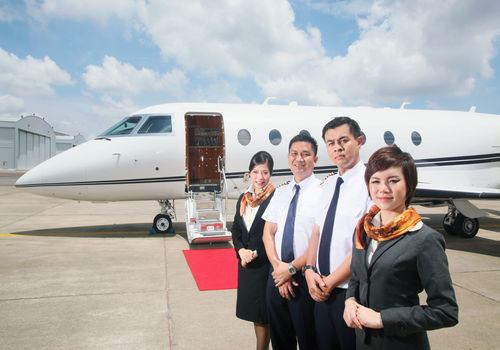 Complimentary access to regional golf courses and airport lounges are to be expected for credit cards of this range. At this level, you should be expecting some cards to give you unlimited access to airport lounges via the Priority Pass program, Fast Track Immigration Services at International Airports, dedicated 24/7 global concierge services 365 days a year, and even exclusive holiday offers to the world's most luxurious hotels.
Rumour has it that for some cards, you could even rent a sports car, yacht or a private jet. It won't be cheap, of course, but hey, if you were invited for the card, you can afford it.
Why get such a high-end credit card if I am cash-rich?
Let's just face it, being cash rich doesn't always get you the best privileges and perks. You'd need to rely on who you know to get favours. Having an invitation-only World MasterCard or Visa Infinite opens up doors to exclusive offers and benefits. At this point, it's no longer about who you know, but who knows you. Suddenly, everyone knows you. Everyone wants to make you feel special.
What are the benefits for using these cards when I'm overseas?
For starters, you would have access to a first-class service from MasterCard or Visa in major cities around the world. If you're departing on a flight, you could have your luggage taken prior to your arrival at the airport, and if you have just arrived and don't have time to wait for your luggage, a premium baggage collection service could be arranged to deliver your luggage to your hotel or residence.
What if you have just arrived in Paris, but you have a packed schedule throughout your stay and can't find time to shop for luxury brands? You could arrange to have your own personal shopper to purchase specific items in particular types of shops, while you rest and attend to your emails at the airport lounge.
Other perks include Valet Car Parking Service, Tarmac Transfers, Car Park Jockeys, Train Bookings for major UK rail stations, Conference Room Bookings, Airport Couriers and even Gift Services on Arrival.
Do note that privileges will vary depending on which airport and city you are in.
How often can I use the airport lounge every year?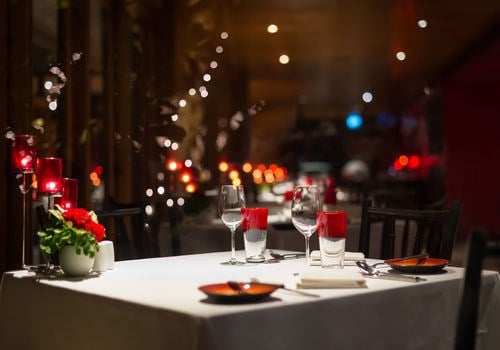 This depends on your bank or issuer. Some banks may have partnerships or agreements with regional airport lounges and could give you unlimited access to but only to Plaza Premium Lounges managed by Plaza Premium Lounge Management Limited.
Other banks may provide you with complimentary Priority Pass membership, which gives you access to over 900 lounges around the world. A Standard Plus membership allows you 10 complimentary visits, and $27 for subsequent visits. A Prestige membership gives you unlimited access all-year, and as a member, you could also extend the privilege to your friends or family members at USD27 per guest per visit.
What is a Fast Track Immigration Service?
Visa Airport Speed Pass is Visa's version of Fast Track Immigration Service. Normally, such services are available on both arrival and departure, but only at selected international destinations for customers travelling in Suites, First Class or Business Class with some of the world's best airlines, such as Singapore Airlines.
Fast Track Immigration Service for Visa Infinite card holders is known as "Airport Speed Pass", a service is managed and provided by YQ, a global network of specialist airport Meet & Assist service partners available at over 450 international airports worldwide.
Visa Infinite card holders will enjoy 30%-70% off normal rates in 40 cities around the world, and 25% off at 400 other destinations worldwide.
If you're a World MasterCard credit card holder, your Fast Track Immigration Service is under the brand name "MasterCard Airport Concierge™", a service which is provided by Global Airport Concierge. Similar to Airport Speed Pass, MasterCard Airport Concierge services are available at over 450 international airports worldwide. MasterCard holders enjoy an exclusive 15% savings when booking Meet & Greet services worldwide, however the price of service will vary based on the airport location and the services you requested.
What are the benefits of a Fast Track Immigration Service?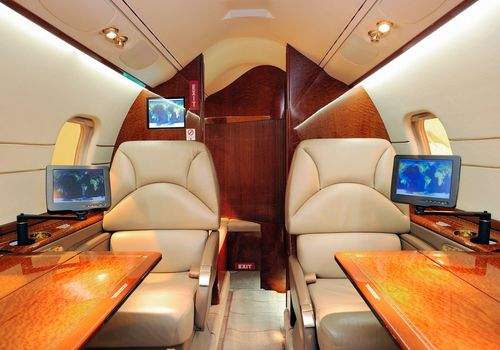 For passengers on a departing flight, the airport agent will call you or your driver to arrange for a designated meeting point outside the terminal. When you arrive at the passenger drop-off point at the airport, a Meet & Greet agent will be there to escort you to the airline desk for check-in.
Do note that any pre-check-in service required will depend on the airline. The same goes to your preferred seats on the flight.
Your agent will have the authority to get you through all the check-in and security processes quickly, so you won't need to waste your time at the queue. You will be escorted all the way until the aircraft gate where you'll check in to board your flight.
If you have made your reservation for a Fast Track Immigration Service at your flight destination, another Meet & Greet agent will meet you at the aircraft gate, and will escort you all the way until your car at the roadside. Do remember that you'll have to reserve a car on your own as this is not included as part of the Meet & Greet service.
Other services you could also consider include Luggage Assistance or Baggage Porters, Premium Baggage Collection, Limousine Services, VIP Wheelchairs, Seating Assistance, Valet Car Parking Service, Tarmac Transfers, a Personal Shopper and more.
If you have a child who is travelling on their own, you can even get a Meet & Greet agent to assist them through the airport for extra peace of mind.