With the holiday season soon approaching, you may have just caught the travel bug and are itching for a vacation! But before you jet off on your dream holiday, take a few minutes to learn how you can #GetMore bang for your buck with your airmiles.
What are Airmiles?
You can think of it as a reward system for air travel, most commonly associated with Frequent Flyer Programmes (FPP) of airlines. The concept follows a mileage-based scheme whereby the more you fly (or spend), the more miles you rack up. Each programme has varying methods of miles distribution that are largely based on membership tiers and travel classes among others.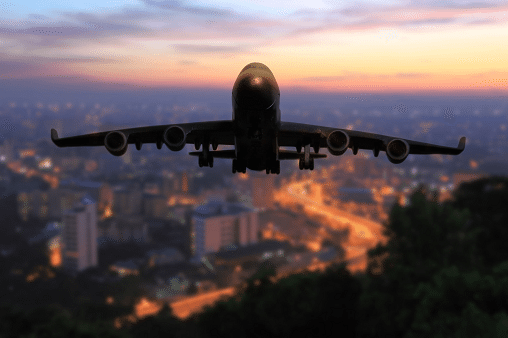 It's a good idea to register for membership with similar programmes because frequent flyer or not, you can still earn miles without travelling. If there's a programme you're interested in, do check if any hidden charges like membership or annual maintenance fees exist before you join.
How to Get More Miles?
The fastest way to boost the number of miles points you have is to combine all rewards points available from your FPP, credit card spending, and hotel membership points and even by converting loyalty rewards from other merchants into miles points.
Here's how to power up your miles:
Pay for your transit tickets with a travel credit card and gain bonus miles if your card is linked to the same airline.
Collect miles from your airline's FPP.
Convert other points into miles: for instance PETRONAS Mesra Points can be converted into Air Asia Big Points.
Book your accommodation with a partner hotel.
Buy tickets during promotion periods that let you receive offers like lump sum bonus points and multiplier-style rewards (2X, 5X or 10X your miles or spend).
Use your regular credit card to earn points for petrol or grocery purchase.
Note: Whenever you choose to make purchases with credit cards, do at least pay off the minimum monthly requirement to avoid interest charges. Interest costs will not only negate your miles benefits but also add to your debt accumulation.
For the methods mentioned above, you might need to synchronise and even overlap parts of your holiday itinerary with maximum point redemption promotions or practices to fully utilise benefits.
For instance, with item 3 and 4, point conversion and hotel loyalty programs will require you to spend with their partners in order to reap the benefits. In addition, item 5 may cause limitations on holiday periods, so even though it's not necessarily an easy task, planning and managing your miles can be worth your while to maximise the value of cash spent.
How to Get More Value from Your Miles?
Now this is the fun part, once you've accumulated all those points, how are you going to spend it? Most of us usually only use them to 'buy' flight tickets, but there are so many ways to #GetMore value for money by using your miles.
Here's how those pretty points can make a difference in how much you spend while travelling.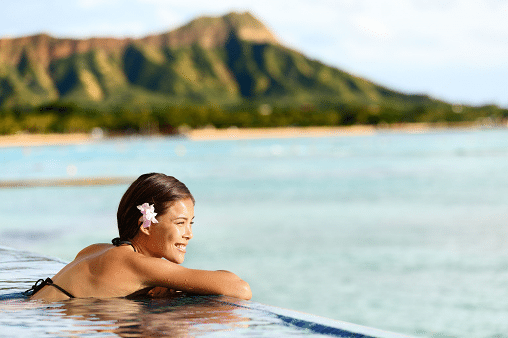 A. Complimentary Tickets and Upgrades
As mentioned, this is the most common way people use their miles, but did you know it can also cover flight costs for those travelling with you? To really make it a cost-effective group trip, you can elect to use your miles to purchase tickets for others.
To further extend the value of your trip and spend less money, you can style a pot-luck type vacation, where each member of your travelling party contributes. And there'll be more savings all around if they too have excess miles to spare.
If travelling solo, use your miles to up your comfort level by upgrading seat classes without paying for extra frills. Overall, this type of reward can be considered one of the best Ringgit-stretching uses of your miles.
B. Free or Discounted Hotel Stays
If you can't (or won't) stay with friends or relatives while on vacation, use your miles to redeem free stays at partner hotels.
It ultimately takes away the added expense of paying for accommodation or at the very least gives you a significant discount that lets you spend more of your travel cash elsewhere.
C. Access Airport Lounges
Airport lounges offer a fantastic way to relax and rejuvenate in style between transits. You'll be able to enjoy your holiday better if you're well-rested and in a good mood. A good lounge can do just that, and did we mention refreshments are usually free?
Additionally, it's a great place to chat with fellow travellers, soak in the relaxing atmosphere and serve as a worthy extra to your overall travel experience.
D. Free or Discounted Dining at Airport Restaurants
You can take advantage of this offer and redeem a free meal before take-off or when you land at selected airport restaurants.
If you do choose to eat when you land or on stopovers (and if you have the option), look for restaurants that serve cuisine from that locale or region. This way you'll be having a free (or at least cheaper) sampling of local food.
The Long and Short of Airmiles
To wholly enjoy miles/points benefits, you'll need stay up-to-date on the offers available with your memberships and rewards programmes. In addition, choosing the right credit card can really help surge your mile counter.
What you can do to further maximise your benefits is to place a cash value on each redeemable goodie. Then, choose the one with the highest real-world price (a quick internet search can assist with this).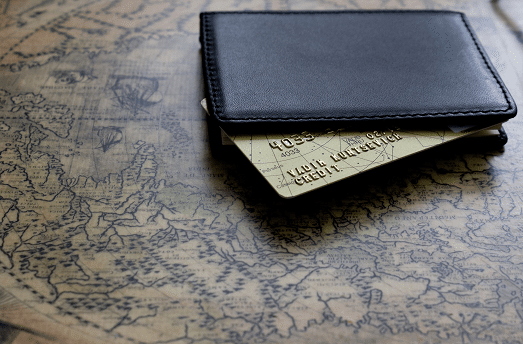 However, we do caution you to consider all miles or point-accumulation systems with a grain of salt as the practice of sensible spending is always preferred over getting induced to buy or purchase more in the hopes of reaping the rewards. Instead, simply think of your accrued miles as a valuable result of your clever spending over the years.
Just like the Pudding Guy who ate his way around the world just by earning airmiles from a pudding promotion – you too can #GetMore for your cash via savvy mile collection. It's time to start poring over those credit card brochures! But of course, if your card is downright stingy with the perks – get a new one from our list of the best credit cards in Malaysia.
Did you like learning how to #GetMore for your travel in this article? Follow our #GetMore hashtag on your favourite social media channels as we bring you more tips on how you can get more for your money in everything from travel to shopping and dining until the close of 2015. Who wouldn't like to #GetMore for their money?