Nelson Mandela once said, "Education is the most powerful weapon you can use to change the world". It is indeed agreeable that education is important, however to invest in this "weapon" there are many students who take up student loans in Malaysia due to the high rates of tuition fees in colleges and universities.
One of the most commonly applied for and used student loans in Malaysia is the Perbadanan Tabung Pendidikan Tinggi Nasional (PTPTN) loan given to Malaysian students by the government.
Repaying a student loan may seem burdensome as you're already saddled with debt even before you start working! But if the loan is a gateway to a better future, it's likely worth the effort. Don't let your loan get you down: Here are a few tips to help you manage your study loan better.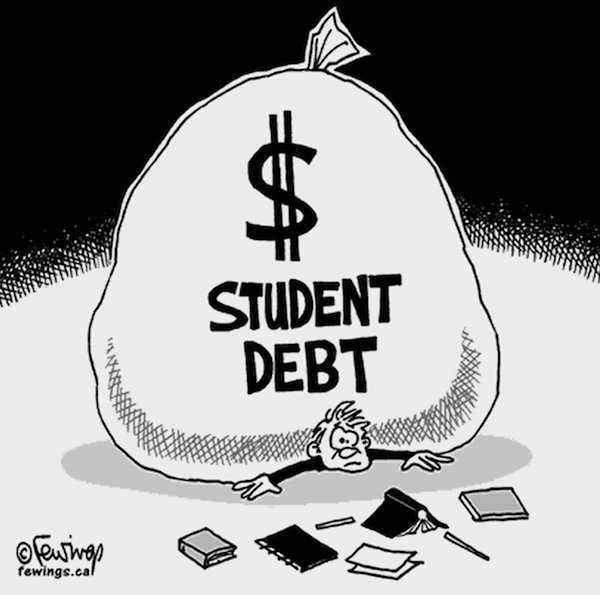 1. Know Your Loan
Study the loan agreement or FAQ before making a decision to sign up for it. Once you know all the details, you'll know just what you're getting yourself into and hence, how to tackle your student loan when repayment time comes!
The Ujrah Scheme under PTPTN gives you a low interest (or more accurately known as 'administrative costs' for PTPTN's purposes) of just 1% per annum – lower than any loan you will find in the market so do ask if you are eligible for the scheme when you sign up.
2. Know Your Grace Period
A grace period is the amount of time given to you to find a job before starting to repay your student loan. PTPTN usually starts requesting repayment 6 months after the completion of a student's study course.
Planning a holiday after graduation? Or just haven't been lucky in scoring a job yet? Get to know your loan's grace period and write in to request for an extension if you find you might have to miss the deadline.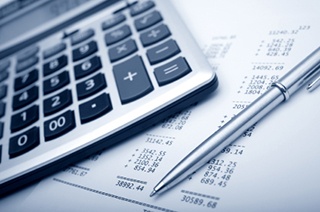 3. Work to Pay Off Quickly
You may have anywhere between 5 – 15 years for repayment but work to pay of your loan ASAP especially if the amount is not unbearably high. If you are having difficulties in re-paying your student loan with your current salary, try getting freelance jobs over the weekends for that extra cash allowance.
You may consider giving tuition, catering (if you can cook well), working part-time at a call centre or any other part-time/freelance job that you desire. Paying off your loan quickly frees your income for life's next big event such as buying a home, car or welcoming a baby!
4. Don't Panic – Renegotiate!
If you panic, you will not be able to make sane financial decisions. PTPTN usually starts the repayment scheme 6 months after the completion of your studies. However, if you don't manage to find a job within that time frame, you can request for a deferment of payment.
A time frame of 24 months is usually given for you to start repaying the loan if you are unemployed. Also, perhaps you find your first job is too low to accommodate the flat repayment structure – head to PTPTN to reschedule your payment. There are a few steps involved but oftentimes you will find that a solution can be found if you ask!
Now that's a little better ain't it? So don't panic and just communicate with the PTPTN authorities via their official website.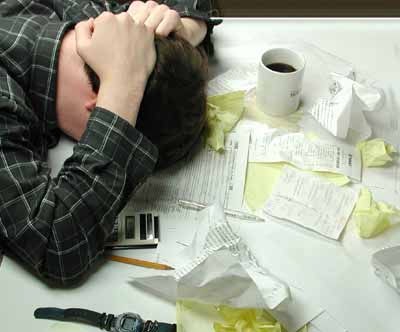 5. Don't Ignore
Do keep in mind that student loan defaulters can be subject to some unpleasantness by PTPTN. By ignoring your student loan, you may be blacklisted, which will hamper travel overseas and the renewal of passports.
Do keep in contact with the PTPTN authority. If you don't ignore your responsibility; they will be more than happy to help you as much as possible, knowing you genuinely want to repay your loan.
If you really are facing crucial financial constraints, opt to pay slowly and steadily. All you have to do is talk to the PTPTN authorities in any sort of situation.
Consider EPF an Option for Repayment
Although we must stress that your EPF is crucial for retirement and hence we do not encourage willy-nilly use of it; it is an option if you suddenly find yourself unemployed with only a little more to pay to PTPTN.
If you have for whatever reason considered EPF a viable repayment method – all you need to do is follow the steps for withdrawal delineated on PTPTN's website and you're good to go!
Good luck 🙂