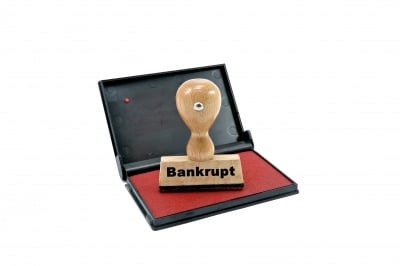 Just like an illness or tragedy; most people assume
bankruptcy is something that happens to other people. The reality is it could
happen to anyone and scarier still is that you may not even be aware of it.
Recently we took an in-depth look at the mechanics of bankruptcy in Malaysia. Today, we'll show you how you can be made bankrupt without suspecting a thing. Bankruptcy
lawyer Shamalah Selvarajah, a partner at Messrs. Bodipalar, Ponnudurai De
Silva, joins us again to explain how this happens.
The issue of notice
Bankruptcy proceedings begin, when a Request to Issue a Bankruptcy
Notice and Bankruptcy Notice is filed in Court. Shamalah tells us: "The
Bankruptcy Notice shall be served by way of personal service to the debtor*. In
the event this cannot be done, the creditor* will apply to the court to have it
done via 'substituted service'. Substituted service means the notice will be
sent to the debtor at his last known address, posting it onto the Court Notice
board and taking out advertisements in a local newspaper. In cases of
substituted service, the debtor may not be aware that proceedings have been
brought against him."
The problem happens because the law works in such a way that
"Substituted service" is good and proper service; it doesn't matter if you see
it or not, notice is assumed to have been given. Bankruptcy proceedings could
begin even if you aren't present in court. When you aren't present, a creditor
can obtain a 'judgment in default' against you. You can be made bankrupt
without setting foot in court.
This happens simply because many people don't update their
mailing addresses and thus miss the notices. Some may have been guarantor for a
debtor who defaulted on payment and thus weren't aware they were being pursued
for payment.
And honestly: how many people would head down to the courts
to look at their notice boards or read all the bankruptcy notices in the paper?
Why is this?
The law works in this way to protect lenders from absconding
borrowers. For many fraudulent or desperate borrowers; they avoid repayment by
purposefully going missing. In such situations, they would be unlikely to
attend a court date.
The unfortunate situation is thus created that those
genuinely unaware are caught.
What should you do?
We wouldn't recommend reading every page of the bankruptcy
notices in the paper every day: unless you have nothing better to do with your
time. But some administrative action can go a long way.
When you move to a new home; always inform your
bank of the change of address;
If you have been a guarantor for a loved one, ask
the bank in question to send payment due notices (if any) to your address as
well as the primary borrower. Also be sure to update your personal information
with the bank as and when necessary;
If you have stood guarantor for any loan; it is
best to do a bankruptcy check periodically. You can do this via MYEG's
e-Insolvency service. You will have to fill a form and return it to them along
with a fee of RM12 per name. The results typically take 5 days to process.
If you have been declared bankrupt and wish to dispute it or
find out more about what your options are: contact the officer in charge at
your nearest Insolvency Department branch.
* A debtor is a person owing money. A creditor is a person
to whom money is owed for services, products or loans.
Shamalah Selvarajah is
a partner at Messrs Bodipalar Ponnudurai De Silva. She has been in practice for
almost 13 years, primarily in civil litigation and has also built a reputation
in the specialised filed of bankruptcy having handled matters in the High
Courts and the Court of Appeal