In this day and age, in a time where technology dictates our every waking moment (and creeping slowly into our sleep), many people forget the technological marvel that is human air travel. We Malaysians have witnessed ourselves the shortcomings of our control over nature, with a prime example being the disappearance of Malaysian Airlines flight MH370.
In light of these events, we've looked at many angles, but a lot of the attention has shifted to the importance of Travel Insurance. Are these unforeseen and unfortunate events covered by your policy? Can you get reimbursed for acts of terrorism or sexually transmitted diseases whilst overseas?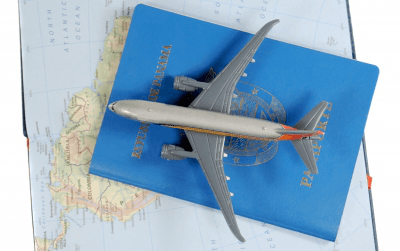 Get to Know your Travel Insurance
Travel insurance is an insurance policy that covers you and your family
for a limited time period, from the time you enter the plane for departure, until you reach safely back home 2 weeks after – all sun burnt and jet-lagged. You will have the option to extend your protection by contacting the insurer while abroad, for a small daily premium starting from as low as RM5 per day. If you are a frequent traveler, you might
consider signing up for an annual plan to save on expenses.
Travel
insurance plans usually cover personal accident and medical related benefits,
as well as any common inconveniences such as loss of baggage,
belongings and money, delay of baggage and flights, and even hijacking.
Nonetheless, some policies, especially those tailored for domestic trips do
not include all of the benefits listed.
What doesn't your Travel Policy cover?
Some of us are put off by the technical jargon found in our
insurance policies – Because of this, things become less clear and we
are unsure if a certain event is even covered or not! Here are a few things we have highlighted that are most likely not covered by your
travel insurance, unless stated otherwise. You should probably take
consideration of them before signing up for a travel insurance plan.
1. Sexually transmitted diseases (STDs)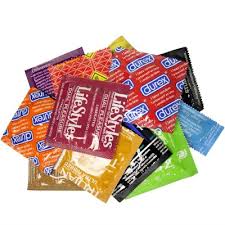 If you contract an STD(s) such as HIV/AIDS during your trip, you will be
out of luck in regards to the coverage provided by your travel policy.
Okay, so let's say during one of your trips you decide to engage in
certain sexual activities which caused the infection; do not expect
your insurance provider to foot the bill for any medical expenses that
follow! If they're that generous, they should have provided you with a
pack of condoms in the first place!
2. Involvement of alcohol or drugs
Going on holiday means getting to relax, let loose, and experience the
finer things in life. Now, while there's mostly nothing wrong with having a drink or two during dinner, problems will arise if it is found that any illness or
injury is directly caused by alcohol consumption. Unfortunately for
you, you'd have to be paying out of your own pocket in this case. The
same goes for drug abuse. You will not be reimbursed if the
drugs are not taken in accordance with treatment directed by the registered medical
practitioner.
3. Suicide or self-injury
Most insurance policies state that the benefit is not payable for any loss arising from suicide, attempted suicide, or intentionally self-injury. Let's say that if you were to attempt a suicide by jumping off the Golden Gate Bridge whilst in San Fransisco, your insurance company will have the right to not pay out for your hospital bills because there is an exclusion for care in the case of suicide. But on a very serious note, there are many suicide prevention programs such as the Befrienders that can help you deal with any inner demons and problems you have.
4. Pregnancy or childbirth or miscarriage
Congratulations on your pregnancy! But hold on, before clicking "book
now" for that ticket to Paris, you will need to consider the latest
addition to your family, even if he or she hasn't been born yet. Most of
these travel policies do not cover for complications arising from
pregnancy, childbirth or miscarriage. However, there are a few insurers
that are kind enough to reimburse you for some of these unfortunate
situations, such as miscarriage treatment due to injury as a
result of an accident.
5. Pre-existing medical conditions
You will find this exclusion in most of the travel insurance policies,
and as a matter of fact, most if not all kinds of insurance policies. But do you
know what it really means? Simply, it means that any health problems
that you currently have are not covered during your travels. As an
example, imagine that you have an existing asthma problem that flares up
while hiking
abroad – any treatment you receive because of your asthma attack will not be
covered by the insurance company.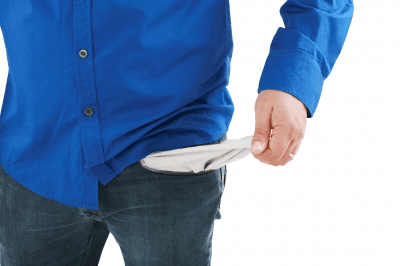 6. Psychological disorder 
The coverage for mental and emotional disorders are often excluded in most travel insurance policies. Any claims resulting from mental health problems such as bipolar disorder will be rejected by the insurer. If this is listed as one of your pre-existing medical conditions, it is explicit that the treatment caused won't be covered. Even so, it is unlikely that the insurer will let you to sign up for a travel insurance policy if your doctor advised you against traveling overseas.
7. Acts of war
Many might confuse this with hijacking and terrorism, inconveniences
which are widely covered by travel insurance policies.
What this exclusion usually means is that any losses caused by acts of
wars involving nuclear, chemical and/or biological substances are
excluded from any reimbursement. Here's an interesting situation: If there's certainly going to be a nuclear war in whatever region that you have planned to visit, by cancelling the trip, you will not be reimbursed for your plane tickets! But then again, there's a nuclear war – everyone's screwed.
Should I buy travel insurance?
All things considered, travel insurance is certainly something everyone should have on their checklist when planning a trip abroad. While it may not cover everything under the sun, you won't be too worried when things get a little bit bumpy during your travels, as you'll have a cushion, however small, to land on. The most important lesson to take away from this is to always read the fine print. Always.
photo courtesy of freedigitalphotos.net