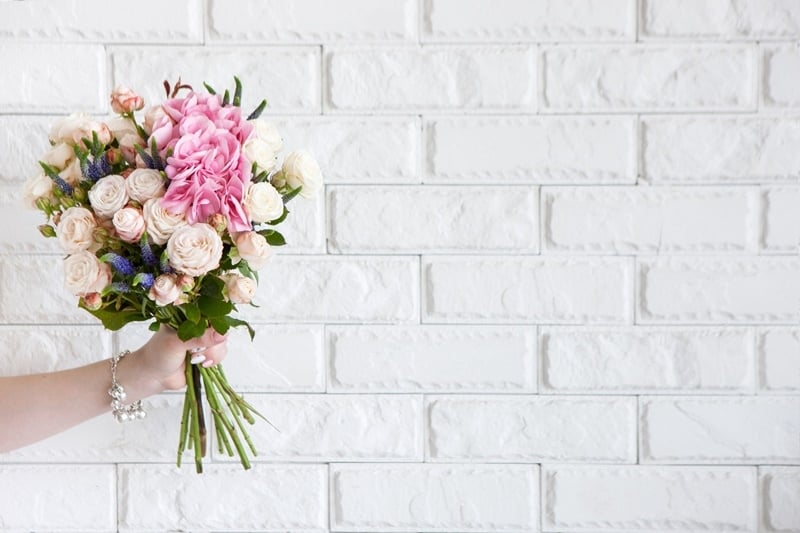 When it comes to shopping for flowers, you have no shortage of options in Malaysia. From physical flower shops to online options, it can get a bit overwhelming choosing a florist to purchase your Valentine's bouquet from. It's a norm for flower shops to increase their prices or restrict their range when it comes to Valentine's Day as well, so you might find your choices a bit limited if you're sticking to a budget.
To make your search a little bit easier this February, here are some online flower websites where you can get Valentine's Day flowers for less than RM150.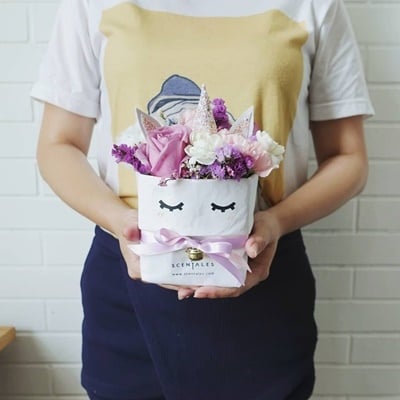 This is the perfect florist for those who like pastel shades, dried flowers, and an autumnal aesthetic. Their everyday prices let you buy a small bouquet of fresh flowers from as low as RM53 (The Cool Barney Set) and a small bouquet of dried flowers from as low as RM35 (Priscilla Dried Flower Bouquet).
Despite the Valentine's Day season, Scentales' prices still remain very reasonable. If you're on a tight budget, RM55 gets you an artistically wrapped single rose, whereas RM145 for a regular bouquet of multi-coloured pastel roses is pretty much a deal during Valentine's Day. For those who are looking for something different, Scentales' Valentine options also include quirky unicorn themes and more unique arrangements like glass globes and dried flower boxes.
Valentine's Day period: 2–17 February
Valentine's Day options: 11 flower arrangements
Price range: RM55–RM235
Delivery: Free delivery to KL & PJ areas with minimum spend of RM150. Full list of delivery prices upon enquiry (about RM10 to Petaling Jaya area). Pick-up option available at Empire Damansara.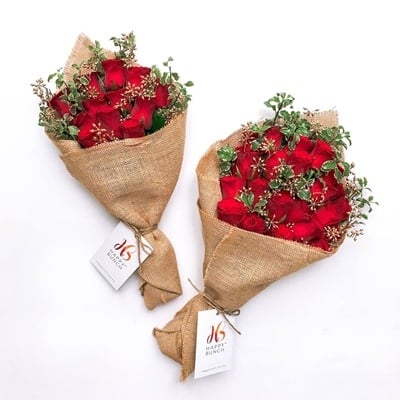 Popular for their flowers presented simply in eco-friendly materials, Happy Bunch is a reigning favourite when it comes to affordable online florists. Here's how Happy Bunch works on normal days – you choose from a handful of available bunches across three ranges, starting from RM47. Happy Bunch's bouquets do start out on the smaller side, and the price goes up as the size does.
If you know exactly what you want to get your date (and that happens to be a bouquet of red roses), then Happy Bunch is a headache-free option for you. Red roses are a hot commodity during Valentine's Day and tend to come with higher prices, but what you get for Happy Bunch's pricing is extremely fair considering the season.
Valentine's Day period: 11–16 February
Valentine's Day options: 12 or 24 red roses only
Price range: RM150 or RM300
Delivery: Free delivery for KL and PJ, RM10 fee for selected areas. Pick-up option available at Ara Damansara during limited hours.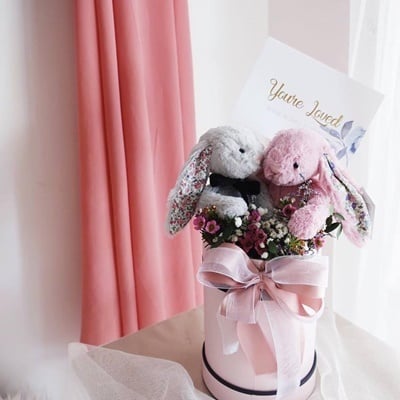 Warm Wishes Florist sells bouquets, bloom boxes, balloons, and even soft toys. It also holds the occasional flower workshop on the side. Warm Wishes Florist's flower arrangements are elegantly wrapped and presented in creative ways, so each bouquet has a distinct look from the other. There's also something for every budget, with surprisingly solid options for those shopping in the RM100+ range.
For its Valentine's Day range, you're only left with one option if you're sticking strictly to your below-RM150 budget: six stalks of red roses for RM120. However, there are a number of good choices at about RM168 among its Valentine's collection – you can even get a bouquet of Ferrero Rocher at this price if you'd like to cater to your partner's sweet tooth.
Valentine's Day period: 11–16 February
Valentine's Day options: 13 flower arrangements
Price range: RM120–RM620
Delivery: Services the Kuala Lumpur and the Klang Valley for a fee of RM15. Pick-up option is available at Kelana Jaya.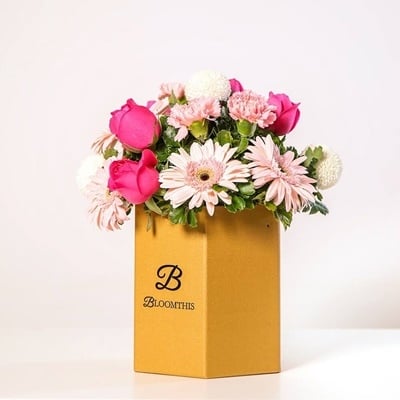 BloomThis is another popular online florist in Malaysia. It boasts an impressive range of flowers, from traditional bouquets to attractive arrangements in their trademark hexagonal hat boxes. BloomThis' everyday prices aren't the cheapest on this list, but still on the reasonable side.
On normal days, you can get a small bouquet of red roses at RM150, but during the Valentine's Day period it would cost you RM199. You can opt instead for a gerbera-rose-carnation box (Love Marilyn) for only RM139, and a few other charming choices just above RM150. At 30 flower arrangements to choose from, BloomThis has the widest Valentine's Day range among our recommendations.
Valentine's Day period: 14 February – 3 March
Valentine's Day options: 30 flower arrangements
Price range: RM139–RM1,199
Delivery: Services the KL/Selangor/Penang/Johor Bahru area. Free delivery for Klang Valley and selected areas in Penang island, other areas will be subject to a delivery fee.
Take Your Time And Look Around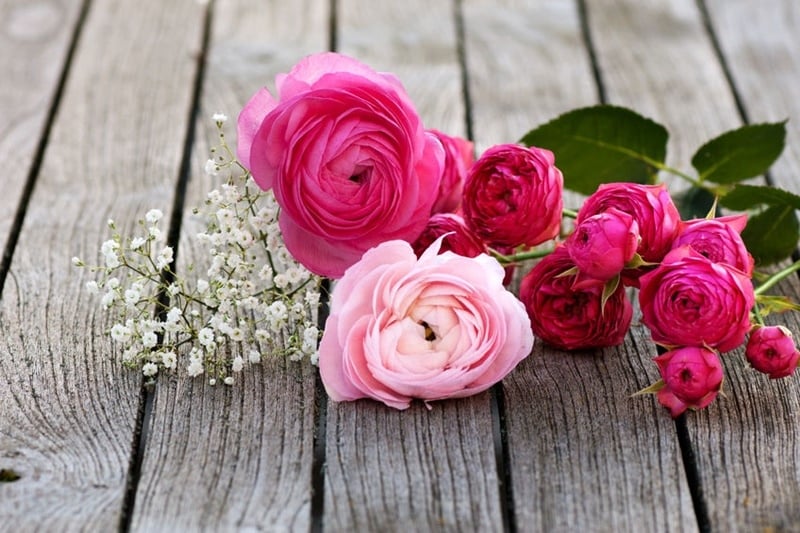 With the right amount of research and comparison, you can find a florist that sells something that fits your budget. If you've exhausted all the physical stores and online websites and still haven't found anything, look around for Instagram profiles selling flowers instead. Ordering flowers through Instagram can be inconvenient as the sellers don't usually display their full catalogue of prices outright. However, if you have the time to make the relevant queries, you may be able to find much cheaper options.
So, make your significant other happy while saving yourself a little bit of money – do your flower shopping wisely this Valentine's Day and find the perfect bouquet to meet your budget.