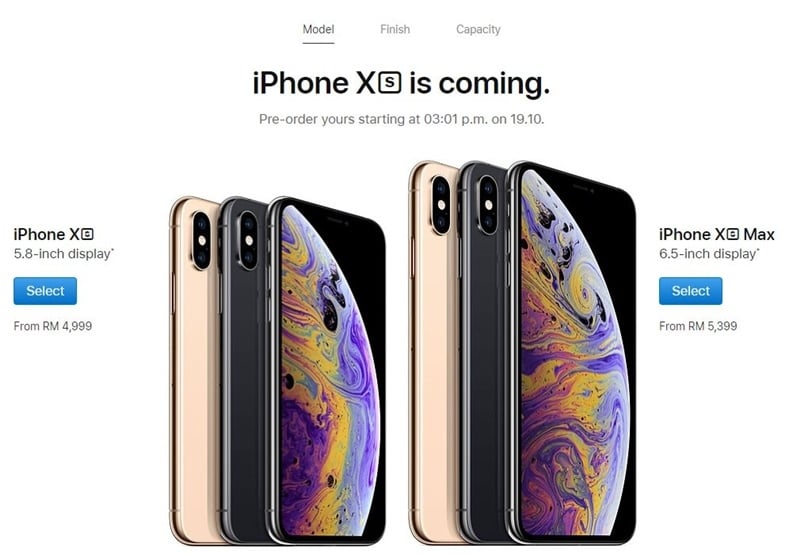 After its global announcement last month, Apple has officially unveiled the retail prices of the new iPhone models for the Malaysian market. They're not yet available to purchase, but maybe it's a good thing Apple is announcing the prices early – they will not be affordable.
This year, Apple announced three new iPhone models: the iPhone XS, iPhone XS Max, and the iPhone XR. While the iPhone XS and XS Max are successors to the iPhone X, the iPhone XR is the "affordable" model, with a similar design and hardware, but with a choice of colours that would appeal to a younger crowd.
At the heart of all three models is Apple's next-generation A12 Bionic processor, an industry-leading chipset that's been reported to be as fast as processors from desktop computers. iPhones generally have a much longer lifespan than most Android phones not just because of the software support that can go up to three years, but it's mainly because of the efficiency of its processors.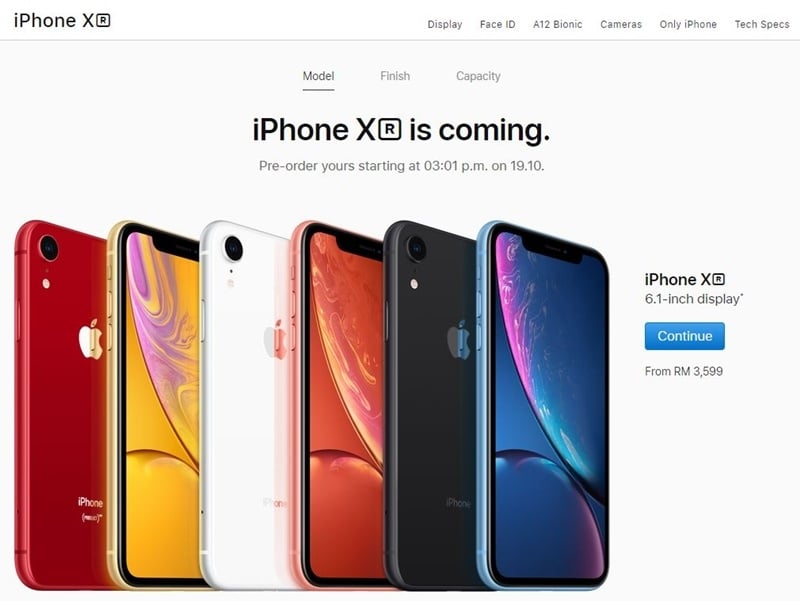 Following the design of the iPhone X, this year's models all no longer sport the iconic home button, with Apple going all in on the bezel-free notched display that has been copied many times over by Android smartphone companies this year. It relies purely on a new gesture-based navigation that may take some getting used to, but feels fluid and intuitive.
Other hardware aspects of the new iPhones have been bumped too, with the XS and XS Max models both packing more memory and larger batteries than before. The most obvious change is in storage space, with Apple offering up to 512GB of internal storage.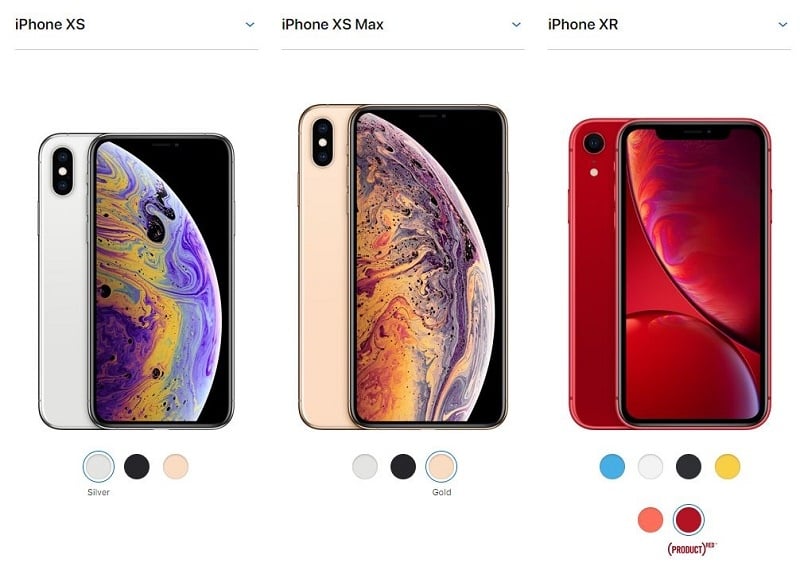 But, as with everything new and shiny, the new iPhones also carry quite hefty price tags. Here are the official retail prices for the new iPhones in Malaysia:
iPhone XS 64GB: RM4,999
iPhone XS 256GB: RM5,699
iPhone XS 512GB: RM6,649
iPhone XS Max 64GB: RM5,399
iPhone XS Max 256GB: RM6,099
iPhone XS Max 512GB: RM7,049
iPhone XR 64GB: RM3,599
iPhone XR 256GB: RM3,849
iPhone XR 512GB: RM4,299
As mentioned earlier, the new iPhones are not yet available for purchase at the moment. Apple Malaysia's website does reveal that they will be available for pre-order from 19 October at 3:01pm.