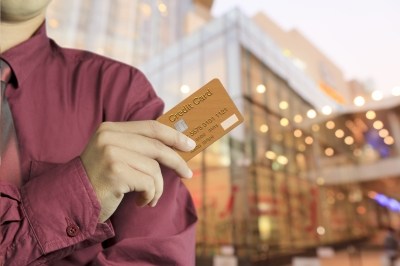 Do credit cards terms and conditions
confuse you? Don't worry, you're not alone. There are many who've applied for
credit cards without reading the terms and conditions and even more who
still can't make head nor tail of the small print.
The good news is that most bank
contracts are written in a similar fashion and once you've familiarised
yourself with some key terms you'll be able to sniff out all the important details.
These are some important points you'll need
to look out for:
Credit limit
Take note of your credit limit as offered
by your bank and any penalty fee you may incur if you go over. Typically, most
banks will have a fee. The best way to keep track of your spending is to sign
up with an online statement service where amounts are reflected as soon as the
merchant charges your card. Note that some merchants take 3-4 days before
sending their credit card slips to the bank,  so some payments may not show
up on your statement the day you make a purchase.
Interest rates
You may be attracted to your credit card because of its low interest rates, but did you know that missing even one payment can bump your interest rate to highest possible tier
(usually 17-18%)? To ensure that your interest rates remain at the lowest
amount make it a point to pay at least the minimum amount on time every month.
Most banks will let you change the bill date if you need your statement to arrive closer to the day your monthly salary is paid.
Cashback
Cashback credit cards are seen as the ultimate money savers. You should be aware that many cashback
credit cards come with either a monthly or annual cap. Cashback rates also vary
for different kinds of shopping categories. Having a good grasp of
how your cashback credit card works is important to reap the rewards. Of
course, avoid carrying a balance on a cashback card for maximum benefit.
If you spend a lot of money on your credit card every month you should know that some cashback credit cards offer unlimited rebates. The percentage unlimited cashback might seem small at 1% or less but if you're charging business expenses to your card you can earn a small fortune in rebates.
Reward Points
Reward Points may not be as valuable to you as
cashback and most cards offer an either-or scenario – never giving you both. Nonetheless, some Reward Points programmes remain very popular with attractive gifts: if you're a frequent flyer you need to know that a few credit cards offer very good deals on earning airmiles.
If you've chosen a Reward Points card because of other useful
benefits pay attention to how points can be accumulated, when they expire
and how to redeem them.
Fees and charges
Many credit cards charge an annual fee and all of them must impose a
government tax on you. There are ways to get these fees waived, either by using
your card a minimum amount of times in a year or by redeeming your reward
points. We keep an updated list of credit cards that have no annual fee, or that waive fees according to certain conditions.
Product Disclosure Sheet for your credit card
All banks are required by law to provide you with a Product Disclosure Sheet detailing fees and charges for your credit card. Bank Negara's intent is that you should be able to read the Product Disclosure Sheet for your credit card and understand all of the key points covered by the Terms and Conditions you are being asked to sign.
Sadly, a lot of banks hide the credit card fees and charges on poorly designed and out-of-date websites leaving you, the customer, with a tough job to find the things you must know before you can choose the right credit card. That's why we started RinggitPlus, to help you find the information you need about banking products quickly and easily.
If you can't find the answer to your question here on our website just send us an email, we'd love to hear from you and help you.