It seems like only yesterday that we were prepping for Budget 2015. If of course in the time of one day we saw increased tolls, floating petrol prices, plummeting currencies and GST, GST everywhere.
Yes, 2015 has not been an easy ride on the pocket (nor the economy which is why revisions were made to the 2015 budget this year) but some good things were at least announced way back when. We take a look at the highlights.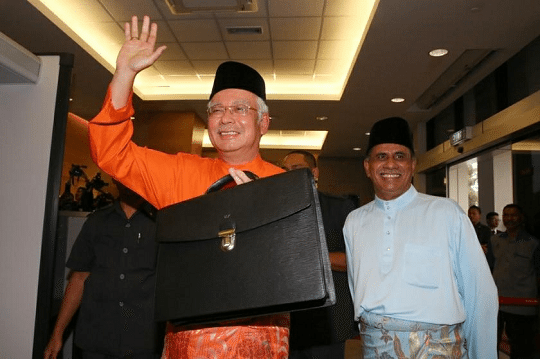 Budget 2015 Highlights
Budget 2015 was announced in October 2014. Whilst it carried the unpopular news of the impending GST, there were some additional good news to help spur the nation.
1) The abolishing of Sales and Service Tax (SST): With the coming of GST, it was announced that the SST would be abolished. However, this caused much confusion with the charging of service fees in hotels and restaurants. The simple situation is that service tax was abolished and is certainly not charged but a service charge will be as it has nothing to do with the government.
The SST was a tax levied on services provided. The service provider would collect this tax and funnel it back to the government. A service charge is a fee charged by the service provider for the service rendered. The two, though similarly named, are not the same as the latter does not go back to the government.
The SST was abolished but it doesn't absolve the need to pay a service charge. Is that fair? More a matter to take up with the service provider than the government.
2) Implementation of infrastructure projects to ease transportation. Four new highways include the Sungai Besi – Ulu Klang Expressway (SUKE); West Coast Expressway from Taiping to Banting; Damansara – Shah Alam Highway (DASH); and the Eastern Klang Valley Expressway (EKVE). New MRT/LRT lines were also announced: 56-km Second MRT Line from Selayang to Putrajaya; and LRT 3 Project, which will link Bandar Utama to Shah Alam and Klang.
Malaysians could certainly do with better public transportation and road alternatives.
3) The creative industry received a boost in the form of a Digital Content Industry Fund sitting within the purview of the Communications and Multimedia Commission with a figure of RM100 million.
4) Increased access to high speed broadband through an RM2.7 billion budget to build 1,000 new telecommunications towers and laying undersea cables.
5) TEKUN announced the provision of loans totalling RM3.1 billion to local entrepreneurs. The allocations were made according to particular demographic requirements with the first RM350 million to go to Bumiputera entrepreneurs; RM50 million to Indian entrepreneurs; RM50 million for young professional women entrepreneurs; and another RM50 million for armed forces veterans.
6) GST was announced with some of the more compelling exclusions including basic grocery necessities such as bread, fruit, coffee, and tea. It was further announced that petrol and the first 300 units of electricity consumption will not attract GST charges.
7) Income tax was reduced between 1-3% based on income tier for assessment year 2015 and onwards only.
8) To encourage repayments, it was announced that PTPTN borrowers would receive a 10% discount for diligent monthly repayments and a 20% discount for lump sum payments within a stipulated period.
9) A myriad of initiatives were announced to spur the growth of Bumiputera entrepreneurship and the participation of women in the workforce. Exact details of these allocations can be found in the full transcript of the PM's speech.
10) The continuation of the Baucher Buku 1Malaysia (BB1M) to the amount of RM250 for all students.
11) Tax relief for treatment of serious diseases such as cancer, heart attack and kidney failure will be set at a maximum of RM6,000 instead of RM5,000 previously.
12) Financial assistance for poor families, children, senior citizens and the disabled (OKU) to be increased to RM350 for those working and RM200 for those not working. There was also an increase in tax relief for couples with disabled children from RM5,000to RM6,000.
13) More affordable housing units to be build under the People's Housing Programme, and by the Syarikat Perumahan Negara Berhad.
14) An increase in BR1M from RM450 to RM750 (households) and from RM300 to RM350 (individuals) in three installments.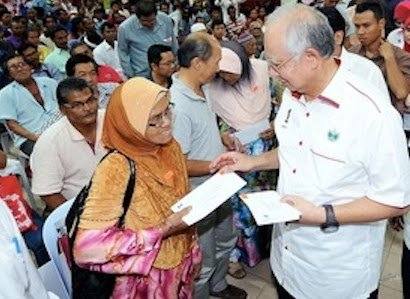 What's in Store For Us This Year?
Due to the challenging economic changes that have befallen us this year and all the other bits that seem to affect the country; it's going to be one of the most difficult budgets to predict. The government has also alluded as to the difficulty they faced in preparing it. They have promised "a little something for everyone" but reminded the Rakyat not to expect too much.
What will be in store for us at 4pm and further in 2016? Check out our Twitter and Facebook pages for live updates later today.