Ask any of your friends who are celebrating Chinese New Year and they'll tell you that when it comes to selecting ornaments to beautify their home, it is essential for these ornaments to carry desirable qualities as a part of a customary tradition to attract success, prosperity, and happiness into the household.
Although it is a given that items that are red and gold in colour will remain as the core selections when it comes to decorating the household for an auspicious year, there also other elements that are taking into consideration such as fengshui as well as numerology.
If you haven't started on your CNY décor shopping yet, fret not as we have listed down 5 places you can get your CNY Shopping on without busting your budget.
Kaison
Incepted in 2008, Kaison's origins began with them dabbling in the home furnishing retail business with a focus on 'Making Good Design Affordable to as Many People as Possible'. If you haven't stepped into a Kaison shop yet, don't let its classy exterior hold you back from entering the premise.
From artificial flowers to unique cut and sewn cushion with auspicious wordings, Kaison's fresh take on seasonal products ensures that you get to stay true to your roots without compromising on style nor budget.
Location : Available throughout the Klang Valley and major cities in Malaysia.
Opening hours : 10 am – 10 pm (varies according to mall opening hours)
Mr DIY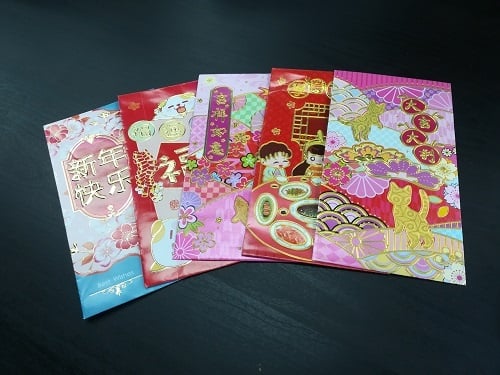 With over 330 stores throughout Malaysia, Mr DIY carries over 20,000 products ranging from household items like hardware to home décor, making it a popular place for Malaysians to visit especially during times of festivities. One of the most popular places to score for uniquely designed ang pow packets at low prices, Mr DIY's selection of CNY goods are so eye-catching that you'll end up buying something even if you don't intend to do so in the first place.
Don't have time to visit a physical shop? No worries, they are also available online via Shopee. Do note that some things are bound to run out since most of the items are priced affordably so if there's anything that catches your eye, you may want to add it into your shopping cart before it's gone for good!
Location : Available throughout the Klang Valley and major cities in Malaysia.
Opening hours : 9 am – 9 pm
Nan Thong Gifts and Décor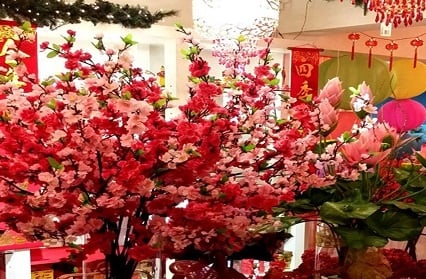 Ask any kid who's born in the 80s and they'll tell you that Chinese New Year preparations won't be complete without a visit to Jalan Sultan to get the freshest produce and cheapest goods in town. Although prices have since surged the arrival of tourists in Petaling Street, the products surrounding the area are still among the best in Klang Valley. Drop by Nan Thong Gifts and Décor, a specialty shop that stocks up on seasonal decorative items and gifts that is popular with both retail and corporate buyers.
Location : No 99, Jalan Sultan, 50000, Kuala Lumpur
Opening hours : 9.30 am – 8.00 pm
Read Also : How Much to Give in a Chinese New Year "Ang Pow"?
Kedai Alat Jahit Sin Wah
Having started out as a mom-and-pop shop supplying sewing and handicraft materials, Kedai Alat Jahit Sin Wah is synonymous with the PJ crowd as the go-to place for all things related to Chinese New Year be it lanterns, floral arrangements, gold ingots and even Chinese fortune cats (also known as maneki neko in Japanese culture). The only thing that you would need to be worried about is finding parking around the area as is after all, in PJ Old Town where public parking spaces are limited.
Location : No.64, Jalan 1/19, 46000 Petaling Jaya, Selangor
Opening hours : 9.30 am – 9.00 pm
Contact No : 019-662 1221
Floristika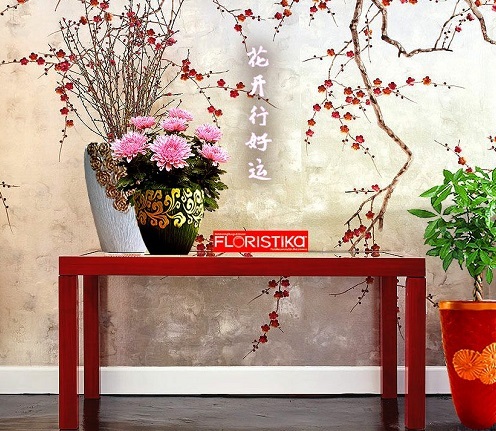 Owned by Far East Flora Pte Ltd Singapore, an integrated floriculture company with decades of experience, Floristika carries imported fresh-cut flowers, artificial silk floral, ceramic vases, glassware and floral accessories at value for money prices. Satisfied past customers describe it as the best place to get flowers in Kuala Lumpur, the only catch is that you would need to arrive early or risk facing difficulties in seeking for parking.
Location : No 16 Jalan Liku, Off Jalan Riong, 59100 Bangsar
Opening hours : 8 am – 8.30 pm
We hope that you have found this article in helping you locate for cheap decorations that you can use for Chinese New Year. Just make sure that all your purchases are made with a rewards credit card so that you can harness the full benefits that it comes with.
And if you feel that the array of credit cards available in the market is making it difficult for you to decide, no worries. All you need to do is to check out our comparison tool on our website and discover which credit card is a perfect match to your spending style.