Merdeka day is right around the corner. As we inch closer to Malaysia's 58th year of independence, we at RinggitPlus were thinking about our financial independence (I mean, we are RinggitPlus; we've got money on the brain).
At the risk of sounding philosophical, can many of us claim to be "Merdeka" financially? And what does it take to be so?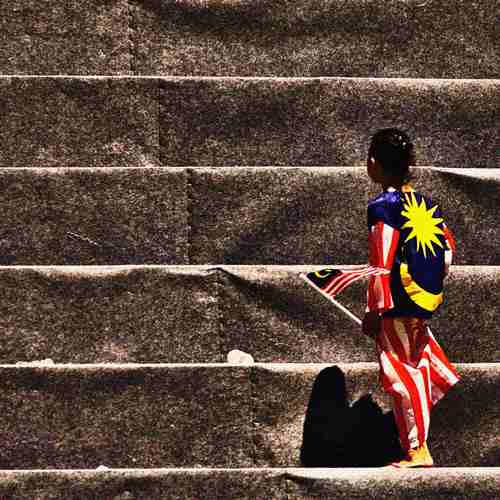 What is Financial Independence to You?
Financial independence. What do you think about when you see or hear those two words? A time of luxurious spending without care or to be free of working 9-5 with enough money in the bank to live to the end of our days.

The first thing to do is to first figure out what financial independence or financial Merdeka means to you. Do you want a life of unending ease or are you happy to just be free from from the clutches of work to spend time with family and friends?
Whatever your definition may be; few of us can claim to have achieved it no matter how much time has passed and therein lies the reason for despair!
If you are thinking about how you can get started on the road to financial independence whilst still grappling to make ends meet, fear not! We're here for you. Let's see if we can breathe new hope for a financially "merdeka" you.
Getting on The Road to Financial Independence
How does one go from simply making ends meet to being financially independent? Seems like a mission impossible going up in flames. But many people have done it; some as young as 30.
These are some of the tips we've gleaned from financial gurus the world over on how you can achieve financial freedom no matter what stage in life you are.
1) Have a vision
Take a piece of paper and write out in detail what being financially independent means to you. Don't be afraid if it sounds far-fetched or unachievable.
Really take your time to plan out your vision. Better yet, have your own vision board. So you will constantly be reminded of where you are and where you want to be.
2) Create a realistic cost analysis
Now you know what makes you want to scream "Merdeka", find out how much money you need to turn your vision into a reality. This will lend you a clearer picture on how long or easily achievable your vision is.
This will allow you a game plan to map out how much you need to save, how fast you can realistically do it, and what tools are available to help you achieve your goal.
3) Attack debt and unnecessary expenses
Here's where the difficult part begins: striking down debts and unnecessary spending! Start paying off all your loans aggressively and consciously stop any extra spending on things you don't need.
Despite your dreams to not have to worry about spending in future; you will need to worry about it now in order to clear debt and build a nest egg.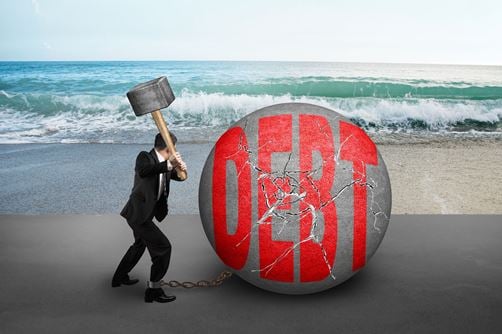 Did you know that in the USA, there is a movement called The Compact, where its members buy nothing new for an entire year? Now, we are not asking you to go that far, but any control you can take over your spending will benefit you in the long run.
Keep a journal so you can see your ins and outs and cut out what is unnecessary.
You can also downsize wherever possible. For example, if your car is too expensive, then change to another that is cheaper and more fuel efficient or if you're living in a big apartment that costs way too much, consider going small.
4) Begin saving and investing
Once you've cut out the money sucking extras, it's time to get that money pot growing. Saving is the first step but saving alone is not enough; you have to put the money in the right place too.
The first step means saving a healthy percentage of your salary. Although, 10% is the minimum, aim to hit 30% if you can manage it. This is usually easier for households with more than one income. Take advantage of the added source by pumping as much as you can into your savings.
There are a number of savings and fixed deposit accounts where you can park your funds but once they've grown to a sizeable sum; do consider investing more rigorously.
Let's face it, savings alone will not be enough to battle the effects of inflation. So, this is where investment comes in. Do not, however, go and invest willy-nilly.
If you can afford it, do get professional help and do not be afraid to ask for a second opinion about how best to make your money grow. ASNB and ASB are easy ways to start investing if you're a newbie.
5) Have a strong support system
Surround yourself with like-minded individuals who will be the encouragement you need if you start to stray off course. It will also be easier to keep to the plan without the constant urge to spend coming from your social circle.
That said, you can't decide to replace all your friends overnight! But do make an effort to make new connections who will propel you to realise your financial goals.
The road to financial independence is paved with choices. These simple steps, slowly but surely, could help turn your dream of financial independence into reality.
You might not own a mega-billion ringgit mansion or a private jet any time soon but being debt-free, having a cushy savings whilst still having a good life certainly is achievable.
Good luck!