Malaysians have a rather odd relationship with fruits and vegetables. We can consider ourselves fortunate that we have a variety of fruits and vegetables, especially local fruits like durian. However, when it comes to our diet, the amount that we take is insufficient as compared to the recommended average of at least 400g (five portions) of fruits and vegetables a day.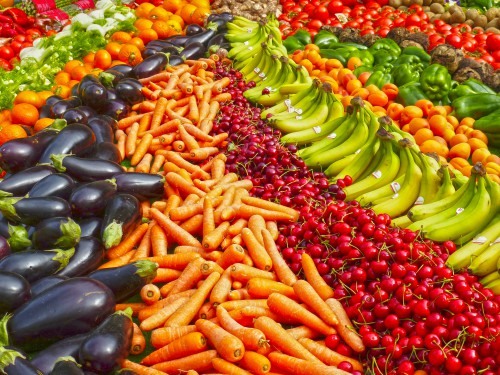 NST reported over 85% of Malaysian are not consuming sufficient amounts of fruits and vegetables daily. While there are several reasons for the lack of consumption, most of us agree that we need to increase consumption to avoid getting sick. But before you rush out to purchase that Panasonic slow juicer that you've heard all about, there are a few things you ought to know first.
A Great Way to Introduce Fruits and Vegetables into Our Diet
There are many different ways to introduce fruits and vegetables into our daily diet. One of the popular ways to introduce them into our diet is by juicing them. After all, it is one of the easier ways for people to consume vegetables, especially children and busy adults.
While it is easy to just buy a ready-made juice pack to suit our busy lifestyle, there is also the option of making your own juice. What are the benefits of a juicer? Here's what you need to know.
1) For one, you get to make your own juice based on your preference, need and taste. This part is crucial as each of us may require a different diet based on medical conditions and other factors. For parents and adults, this part is a plus point to avoid fears of high levels of sugar that are commonly found in commercial juices.
2) Put it this way, you may need to fork out a significant amount of money for a juicer and this may cause a dent to your savings. But like all investments, you will need to spend a little to save money in the long run. You can check out the comparison that's been done by lifestyle website Kitchn as they study the cost private average buying juice from a juice bar as opposed to making your own juice.
| Type (Green Juice) | Per serving | Months (Per week) |
| --- | --- | --- |
| Juice Bar | $10 (RM38.75) | $40 (RM154.98) |
| Home – made (Green 3 Juice) | $5.17 (RM20.03) | $20.66 (RM80.05) |
Besides that, you can find recipes for fruit juice recipes online – providing you more value and incentive – to make your own juice. Just be sure to keep your fruit and vegetable options open as price will vary according to season.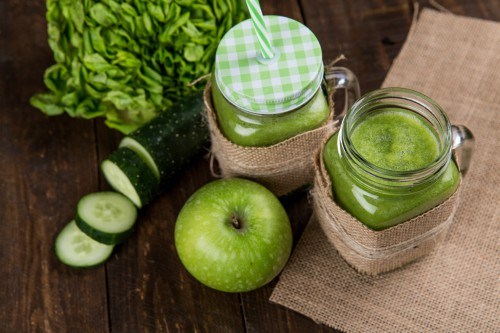 Centrifugal Juicer vs Cold Press Juicer
Now, before you go out and buy a juicer, there are two types of juicers in the market: the centrifugal juicer and the cold press juicer (a.k.a. slow juicer). Centrifugal juicer produces juice by utilising a fast moving blade and a mesh filter, separating juice from the flesh. Cold press juicer extracts juice by crushing and pressing fruit and vegetables for the highest juice yield.
The centrifugal juicer is the most common juicer on the market, offered by brands like Panasonic and Harvey Norman. The Cold press juicer is relatively new but there are some notable cold press juicers on the market like the Hurom slow juicer, Philips slow juicer and Khind slow juicer.
| Centrifugal Juicer | Cold Press Juicer |
| --- | --- |
| Fast operation – If there is one advantage of having a centrifugal juicer, it will be its faster-juicing speed. Centrifugal juicer produces juice much faster than a cold juicer, which is perfect for busy office workers. Renonation stated that a centrifugal juicer has different speed variance to choose from, which provides more option for customisation. | Versatility – Cold juicers are known for versatility as these juicers are able to process leafy greens and nuts efficiently. In fact, Huffington Post stated that slow juicers are suitable for making green juice and cashew milk. Some review sites like Just Juice and Juicing Nation stated that the Hurom slow juicer is excellent for creating any juices and milk, making it a value for money purchase. |
| Low price point – Another advantage that centrifugal juicer has over cold press juicer is its low price point. A centrifugal juicer is cheaper than a cold press juicer, which is excellent for beginners and people who just "juice for fun". Lifestyle website Juicing for Health stated the low price point is ideal to introduce people to juicing. | Pulp and fibre retention – As slow juicer produce juice by crushing and pressing an entire fruit, this meant that fibres and pulps are retained in the juice. This is a plus point for juice enthusiast as the fibre from fruits and vegetables can help in controlling blood sugar level, reducing cholesterol and preventing constipation. |
| Noisy – One major drawback of the centrifugal juicer is the amount of noise that it produces during operation. The centrifugal juicer creates juice by grinding fruits and vegetables with a fast spinning blade, which creates a lot of noise. Juice Master and Food Matter stated the centrifugal juicer is often noisy as the motor is running at high speed to process fruits and vegetables. | Quiet – Most slow juicers do not produce as much noise as the conventional juicer due to their low speed of crushing and processing fruits and vegetables. In fact, juicers like the Hurom slow juicer and the Kuvings slow juicer are touted for how quiet they are during operation. These juices are a perfect match for families with small children and people prefer a silent juice model. |
| Easy to operate – Depending on the type of juicer, the amount of preparation needed can vary drastically. Some juicers can only process fruits and vegetables after they were cut down to a smaller size, which can be tedious. However, the centrifugal juicer allows one to skip that step with its strong blade and wide mouth. This attribute is another plus point for working adults who want a quick juice. | Slow operation – Cold press juicers are also known as slow juicers for a reason. Slow juicer takes a longer time to process and produce juice than a conventional juice due to the lower speed of crushing and pressing fruits and vegetables. Review sites like Uber Appliance stated that a slow juicer can take as much as three times longer to produce juice. (So, yeah. Patience is a virtue.) |
| Most Common – Unlike the cold press juicer, the centrifugal juicer is the most common form of juicer available in the market. Most home appliance shops have this type of juicer due to its low price point. This availability also extends to the different parts of the juicer, making it easy to find replacements. Better Juicer noted anyone can find a centrifugal juicer according to their budget due to the variety of centrifugal juicer in the market. | Higher yield – Thanks to the slower speed, you will be rewarded with a higher yield of juice just by putting up with the longer operating time. Lifestyle site Food Matter made a comparison between conventional juicers and cold press juicer. The conclusion? Cold press juicers produce more juice than their conventional counterparts. So, if you are looking for a juicer that will provide you more than just juice, you should opt for the cold juicer. |
What should you be looking for in a juicer?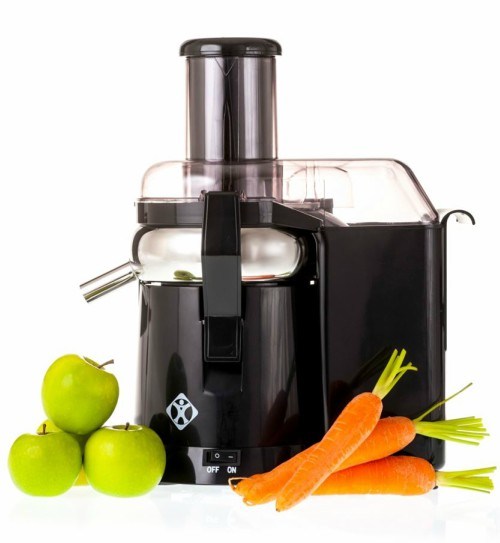 Image courtesy of UK Juicers
With all this information, you may be thinking which juicer you should pick. Don't worry, we will present a few cues to help you choose your juicer.
The centrifugal juicer will be suitable for:
People who are on a tight schedule
People who want to start juicing
People who want a cheap juicer
You should pick a cold press juicer if:
You are juice enthusiast
You are a parent with young children
You don't mind spending a little more
If you just want to get a juicer, we have something installed for you. For a limited time, you can get a free juicer when you apply for selected Maybank credit cards with us. If you want a juicer but do not want to spend the money, we have something installed for you. For a limited time, you can get a free juicer when you apply for selected Maybank credit cards with us. Along with the juicer, the selected Maybank credit cards provide rewards like a 5% cash rebate whenever you spend locally on your weekly petrol and groceries.
Is there anything you'd like to add to this article? Share your thoughts and ideas with us in the comments section below and we'll take it from there.