The hipster subculture isn't exactly new, but it's more than just beards, vintage-style sunglasses, and skinny jeans. The nonconformist subculture came into being in the 1940s as part of the resistance to the extravagant social norms the was upheld by the higher classes at the time, which then gave birth to a lifestyle that defies The Man (a.k.a capitalism).
While the modern hipster trend is now more focussed on fashion and individual image, it still retains some of its earlier values that are centralised on a simple and sustainable way of life – which translate to a cheaper lifestyle.
Let's take a look at some of the current hipster trends that actually help you save money – expensive artisan cafes aside.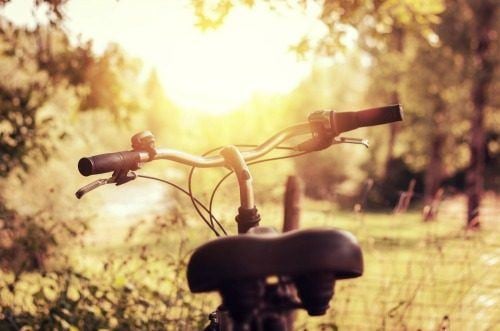 Go Car-Less
Cars are expensive, and they largely contribute to the environmental pollution – which is a big no-no in any hipster's book. Instead, they prefer the more environmentally-friendly form of transportation – whether it's walking, ride-sharing options, and of course, the bicycle.
You can spot a hipster a mile away with their quintessential fixed-gear bikes (better known as fixies). But it's more than just a fashion statement, it's their way of showing their support towards maintaining the ecosystem. It's cleaner, healthier, and save you a tonne of money from having to pay for a car and all things car-related.
Minimalist Lifestyle
Hipsters are big believers of simple living and generally don't see eye to eye with the concept of materialism. They put more value in experience over material things.
It's a minimalistic approach to life in the sense that you avoid spending money on expensive designer brand clothes, accessories, big cars, expensive vacations, even big houses. In short, they don't believe in the materialistic concept that was perpetuated by the elder generations – which they regard as a practice of overvaluing possessions and status in life.
It's a brilliant practice when it comes to saving money, really. Think of all the money you can save!
Reduce, Reuse, Recycle
Living a minimalist lifestyle extends to helping the environment, which means they diligently recycle and up-cycle everything they own and purchase. In fact, if the item proves hard to be recycled, they probably wouldn't buy it in the first place.
This isn't just a trend, it's a movement to protect the environment. We can take a leaf out of their book and help reduce the waste in the landfills – which also helps keep your wallet happy.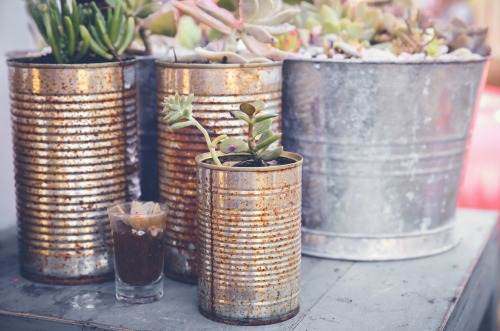 Support Local Produce And Products
Not only supporting local goods help improve our local economy, it's also healthier and helps reduce the impact made on the environment from mass production. Besides, it also helps create more work opportunities and boost the overall livelihood of your local community.
Sure, some local goods tend to be on the pricey side – especially the organic foods. But most of the other locally sourced and produced goods such as vegetable produce, handmade clothes, accessories, as well as home furnishings can be bought at a cheaper price than the commercial ones.
Buy Used Items
Or reuse whatever things you can find from your parent's or grandparent's wardrobe and attic. Retro is hip, right? Jokes aside, there are some real gems hidden in flea markets, second-hand stores, and especially garage sales.
If you do it right, you can furnish your entire home on a tiny budget by shopping second-hand items.
Read also: How To Force Yourself To Save Money Even When You Don't Feel Like It
Grow Your Own Food
Because store-bought herbs are expensive, and frankly it's better for the environment. If you feel like you're sensing a theme here, you are absolutely right. Hipsters are some of the biggest environmentalists you'll ever meet, and whatever works for them, works for our savings too.
Just look up the how-tos on the internet and start growing your own mini-garden in your home. It helps with your budget and your home's decor.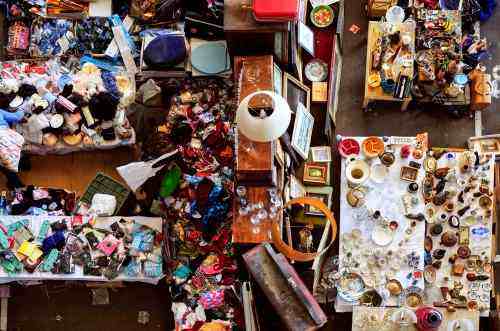 Choose The Road Less Travelled
Being experts at living a simple and less expensive life, hipsters also tend to go to places that are inexpensive – be it for a hangout or a place to travel to. Plenty of now-popular restaurants, cafes, and even travel spots are only made famous after the hipsters circulate their findings, which somehow spread to our entire population like wildfire.
Of course, after they've reached the limelight, these places often charge more that they did, but that's going off topic. It's the practice of looking for cheap places to travel to that you should emulate. Besides, exploring the places less traveled will give you a better insight on the cultural authenticity as well as providing you with rich experiences – at a cheaper cost.
These are just some of the many money saving habits you can learn from these trendsetters. Embracing some of them may help you towards growing a bigger savings fund, and even pay down your debts faster! Did you like this article? Head on to our blog by clicking here to learn more money-saving tips and tricks!