Malaysians are already feeling the financial pinch with college tuition fees; the last thing they want to consider is more money out for what is seemingly a non-necessity.
But go a little deeper and you might find the hidden benefits to taking a gap year. Malaysian grads have been long accused of not having the right thinking skills when they graduate – perhaps a little exposure and new experiences with living on their wits may be just what the doctor ordered.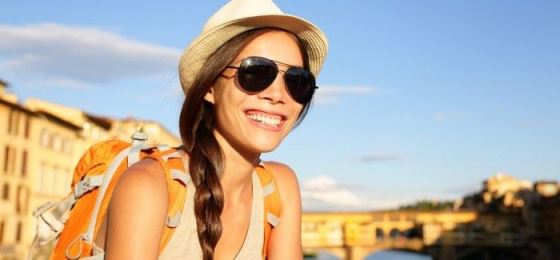 To take a gap year is to spend some time (and money) on an experiential endeavour meant to enrich you in the time between high-school and college. Experiencing different cultures, volunteering for humanity, and meeting inspiring individuals who will add to your worldview are just some of the ways a gap year can enrich you. Forbes hailed it as the launching pad to your ideal future.
That said, however, gap years don't come cheap, so how will you pay for yours?
Plan and Budget
If the gap year could give you the experiences you need to make you more marketable during jobhunts; it's worth considering but not without weighing the cost factor.
When planning and budgeting, consider these following issues:
1) What exactly do you want to do during your gap year and will this activity bring you an added income as well?
2) How much will you need in total? Create a budget based on some research or talk to those who have gone before you. If your gap year plan involves a job – consider if you will need any extra funding such as transportation to a new place or an additional fund to even out small salaries.
3) What are your funding options? You can consider applying for a grant with gap year funders such as the Omprakash EdGE. A quick search on the internet should give you more suggestions but do check if these are credible sources.
Ways to Manage the Cost of Your Gap Year
Admittedly, many gap year programme grants are limited to Americans. But that doesn't mean you need to give up your dreams of volunteering abroad or making a difference.
Here are some ways you can manage the costs of your gap year (though they might not be as instantaneous as you like).
Take that Retail Job!
Or really any job offered to an SPM school leaver. You won't get rich off it but you will start earning an income that you can put away for funding your gap year.
Set a goal for yourself to work a set number of months to meet a targeted savings amount. Having no bills or loans should help you to save just a wee bit faster.
Consider Your Own Backyard
Well, maybe not literally but there is a lot you can learn from even taking a gap year within the country.
Many students from abroad do make Malaysia their gap year destination of choice so why go far? Again, take that retail job and save up then backpack around Malaysia; volunteer in a settlement; or just any endeavour that tickles your fancy.
You will still get the experience of seeing life outside your usual experiences without having to bear an unfavourable exchange rate.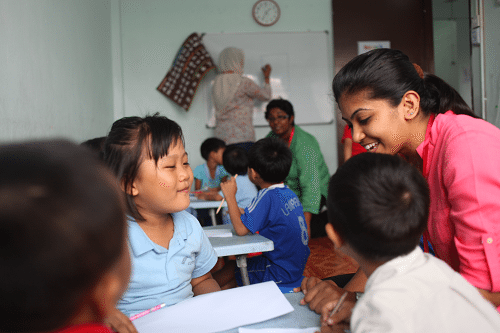 Make a Paying Job Part of Your Gap Year Plan
Although many believe a gap year is just about traveling; that isn't the only thing you can do. Look for opportunities at paid jobs locally or abroad meant to open your mind and give you new experiences.
Work on a farm, teach in a rural area or even take basic jobs such as kitchen helper, bellboy or retail staff in distant countries. The point is to move out of your comfort zone and learn about life beyond your existence.
Organise Your Own Fundraising
How much do you want this experience? Enough to sell your old game consoles or anything else you've been hoarding?
Value is relative and you're sure to find some way of making some money off the items you don't use in your home. Open flea market stalls or sell online.
You can also raise funds by 'selling' any talents you may have. Can you bake good cookies, do outfit alterations or are you a whiz at manicures and pedicures? Sell your services or products.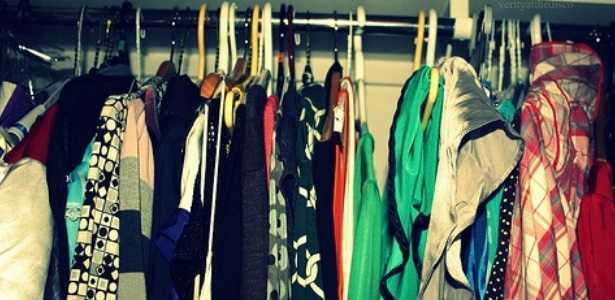 Every little bit counts!
Prepare to Live Lean During Your Gap Year
When you prepared your gap year budget, were you sensible about what you needed or did you factor way too many extras?
The gap year is about learning and not experiencing a luxury vacation so where you can; trim the fat.
Do Your Homework
The best way to aid planning and managing is to be equipped with the right knowledge! Read resources online and talk to the relevant people.
If you've decided, let's say on volunteering for a cause involving indigenous people, you can read resources from relevant NGOs and even get in contact with key people in these organisations for more information.
If you're looking for recommended reading, an expert in gap year programmes would probably recommend The Gap Year Advantage book for anyone planning to take on a Gap Year Programme themselves.
The book considers not only the benefits of a gap year but also the importance of calculating the monetary needs and risks involved in deciding to take a gap year.
You can also check out a blog started for Malaysians taking gap years. Although, the blog seems to have been abandoned since 2013, it is a great resource to get connected to those who have gone before you; get ideas; and be inspired by their stories.
Are you thinking of taking a gap year? Do share your tips to managing the costs with us in the comments.