It's still the school holidays according to our calendars and that means having kids around the house more often than usual. We've already mentioned how you can bring children around to cheap, unexpectedly educational spots and how to teach them financial responsibility with some simple home economics exercises.
But sometimes you have to let kids be kids. Because even as you let them play the games that kids play, they can unknowingly be teaching themselves some important money management habits at the same time.
Congkak
This game is a true classic Malay traditional game in that many youngsters nowadays probably have no clue how to play it. Unless they download the app, of course. Congkak, or mancala as it is known in other regions, is a game where you strategically collect and redistribute seeds.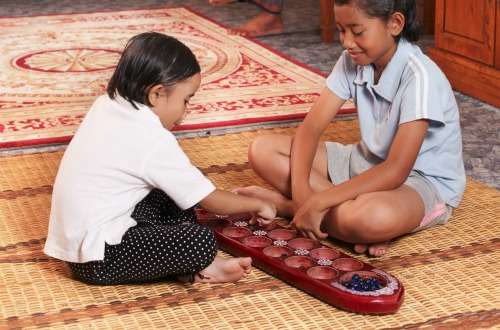 What is the Money Lesson Here?
The key to success in this game is to plan several steps ahead, such that you maximise the resources (seeds) given to you in your mission to deposit the most seeds in your storehouse. Incidentally, managing resources and knowing how to make efficient use of them is the key in optimising one's finances. The decision-making mental muscle of deciding when to use your bank of seeds and when to hold back is not too far removed from the same ones we use to plan our budget carefully.
Trading Cards
Less traditional, but still firmly in the category of kids' games, despite its popularity with adults is trading card games. Building a deck, trading, and collecting cards are fun pastimes that teach children (and adults alike) the simple pleasures of a complete collection and the virtues of taking good care of your collectibles.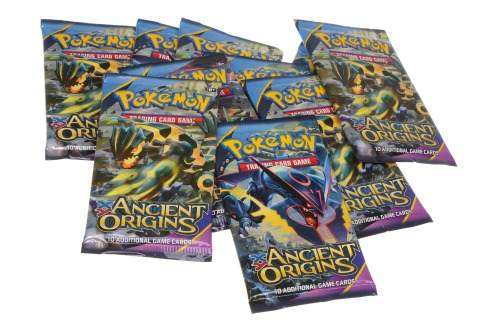 What is the Money Lesson Here?
Trading cards with others require you not just to know the value of the cards you have, but also the perceived value that other people place on their cards versus your own. Buying and selling relies on this exact aptitude. Being able to see good opportunities for business and knowing when to sell what product to who for the most profit is a great business skill to pickup and hone.
Monopoly
Lastly, we can't talk about games and money without mentioning the ubiquitious board game Monopoly. What better game to teach kids about finances than the most popular board game that lets children play with thousands of (fake) Ringgit?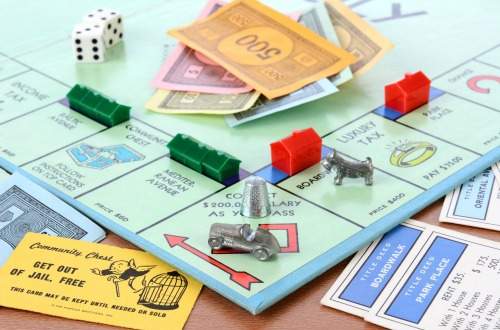 But Monopoly Rules Don't Really Apply to Real Life…
No, not all of the rules do. It's mostly a fun game that happens to include terms like mortgages, rent, and salary. Which is precisely why it's a good learning tool as it introduces children to those terms for the first time. This can pique their interest and lead them into feeding their curiousity by searching for the meaning of those terms themselves. After all, it's better to know about banking terms in the safe environment of a board game instead of waiting for them to get hit in the face by them in the working world.
As it turns out, there are quite a lot of useful finance-related lessons to be taken from just letting kids play games. In fact, if you have some downtime yourself, why not join in with them as they play and maybe you can learn something yourself?
What other games do you think have hidden money lessons in them? Share your thoughts with us in the comments section down below!