Working from home is a new direction that some companies have been starting to adopt. In most cases, it's a clash of opinion between employer and employee when it comes to working from home versus being physically present at the office.
According to an article on TheStreet, 68% of college graduates find the idea of being able to work from outside the office having the highest impact when it comes to picking out an employer.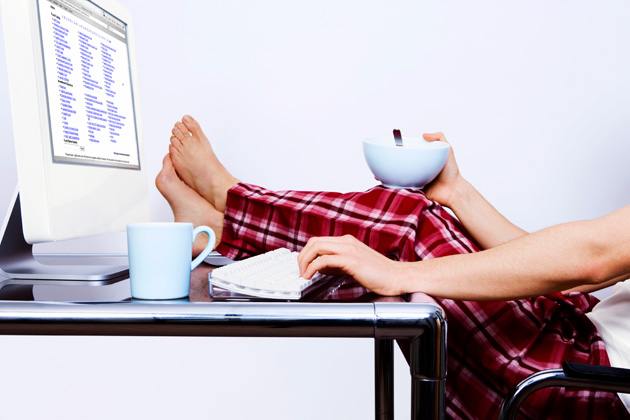 Flexjobs claim that employees want the flexibility to work from home as it would allow them to avoid office stress which would in turn, help them be more healthy.
Interestingly enough, the other reason people think it would help to work from home is to avoid office politics. Working alone helps them reduce stress and experience fewer interruptions, allowing them to concentrate on the task at hand.
Should employers start getting comfortable with the idea or is it simply up to the employee to pick a job to suit the discussed working environment? We put our nose to the grindstone to find out!
The Upside
Cost Saving
Think about the office space a company would save if most of its staff worked remotely. The company could rent or buy a much smaller space compared to having space available for say, 200 staff. Some companies make it tough for employees by squeezing 200 staff members into a space that comfortably accommodates only 100-150 people.
According to Flexjobs, a survey showed that some people are willing to take a small pay cut if they could avoid situations like the above and have working-from-home convenience. This not only could save the company money, it also helps an individual save in terms of work commuting costs.
Corporate Social Responsibility (CSR)
Aside from the previously mentioned cost benefits, companies would also get to go 'green' by using less office utilities (eg: paper) on a daily basis with the reduced number of staff as most communication could be performed over an online network.
Some of the money saved from rent, office equipment or maintenance could be channeled towards, hiring more staff, upgrading internal connectivity or increasing staff benefits, all of which could have significant contribution to both employee satisfaction and company revenue.
Staff Benefits
For an employee, there are many benefits to be able to work from home. The savings that one could leverage on in terms of cost and energy would pay off greatly. Time and energy saved in such situations could also lead to a higher level of productivity through job satisfaction.
Forbes found that employees who work from home are more productive. The article also mentions not only did the employees who worked from home out perform the office goers, they also possessed a higher level of job satisfaction.
A personal acquaintance of this writer happens to work in a large tech company based in Cyberjaya who is firm believer of the above moot. She constantly talks about how she only steps into the office twice a week, anything more than that are to attend meetings. She genuinely claims having fostered better relationship with her two children, as she now has more energy and time to be a play the dual roles of a working mother.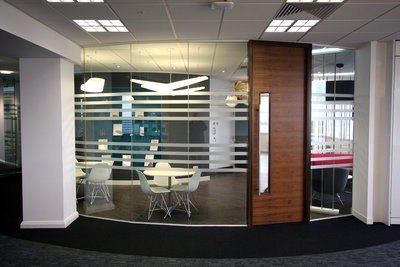 The Downside
Isolation
Handling tasks independently at home could potentially become monotonous and lonely. Without the added interaction you receive from colleagues, the quality of output could deteriorate. Consider how brainstorming together with colleagues boosts creativity and enhances the quality of the job that you undertake.
In an article by Forbes CEO of Yahoo, Marissa Mayer stopped permitting employees to work from home. The decision behind the change of stance was to encourage collaboration and communication. She felt that sometimes the best ideas and decisions come from cafeteria discussions or meeting new people from different departments.
Progress & Training
Working from home could also hinder the progress of an individual. Working in a team allows people to learn from each other, expand, share lessons and skills. Learning and being trained over a Skype call may not have the full impact a face-to-face session could yield.
Having healthy competition among colleagues to out-perform one another could also produce higher measure of output. It helps individuals progress and gives managers a better understanding of their employees. As superiors, being able to experience employees' potential first-hand makes the task of awarding promotions, bonuses, raises and bigger project appointments that much easier.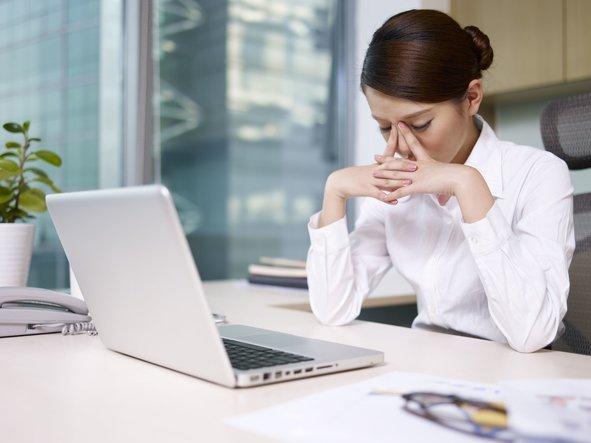 Job Bias
While there are a selected number of jobs that can be done remotely, a vast majority still require individuals to be present in the office. If only a select few were allowed to work from home while others worked in the office, it would certainly be difficult for employers to justify the imbalance. This could create a lot of disgruntled employees and severely affect ergonomics.
To Each His Own!
Living in a world that hinges on the crossroads of technological advancement and ways of the orthodox, we find mixed responses in global industries. Virgin Group CEO, Sir Richard Branson agrees working from home is the way to go. He strongly disagreed with Yahoo CEO Marissa Mayer (referenced up top) for pulling the plug on the working from home program according to BBC.
Despite being on both ends of the spectrum, Virgin Group and Yahoo continue to be very successful in their own right. Working remotely is definitely a great privilege and many yearn for such an opportunity, but industries that are manual labour based still depend on physical presence. Perhaps if you hold a managerial position, the above may serve as food for thought if your industry permits.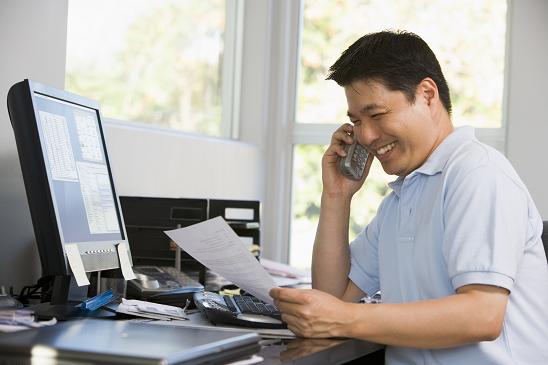 Conversely, the onus may sit on us, employees, to cherry-pick jobs (albeit very limited working from home options) to serve our interpretation of job satisfaction instead of imposing a statutory disposition on companies. We've weighed out the pros and cons, all that's left to do is to assess your adaptability to our two options.
Chances are, you may fall behind working remotely, or flourish from working in the comfort of your own home. Whatever your choice, make sure your decision stands an informed one.
Have you ever worked in an environment away from the office or considered allowing your employees to work remotely? Share with us your experience in the comments section below – we'd love to hear from you!