Although you have your own car, you might be thinking about renting a more appropriate vehicle (i.e. in terms of size, long-distance driving performance, etc.). But there's quite a bit to consider when it comes to cost, safety and other issues. How to decide? Check out these pointers as you consider your options!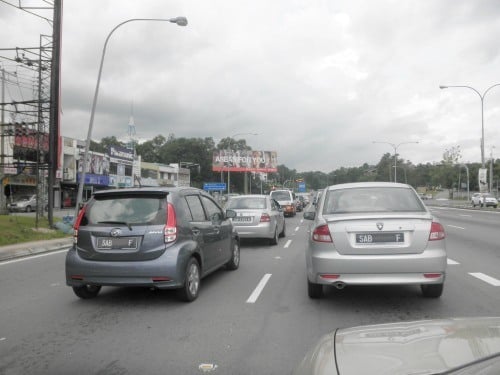 You Should Drive Your Own Car if…
It's in good condition and has recently been serviced. A well-maintained car should give you fewer problems on the road and make for a smoother drive.
You are not comfortable driving another car. If you are a relatively new or inexperienced driver who is only used to zipping around in your own vehicle, it might not be the safest option to switch it up and drive an unfamiliar car on a long-distance trip.
You want to save money. Driving your own car will definitely be cheaper than renting because you'll have to consider rental costs and insurance on top of the usual travel expenses such as petrol and toll. Moreover, if the car you are planning to rent is larger and heavier than your own, then prepare to pay more in fuel costs as well. For instance, if you own a compact car like a Perodua Myvi but decide to rent a multi-purpose vehicle like a Proton Exora for your journey, here's what the added costs (excluding toll expenses) will look like:
| | Rental Car | Own Car |
| --- | --- | --- |
| Model | Proton Exora 1.6 (A) | Perodua Myvi 1.3 (A) |
| Travel Distance | 500 km | 500 km |
| Average Fuel Consumption (based on average car owner reviews) | 9.1 litre/100 kilometre | 5.9 litre/100 kilometre |
| Total Petrol Costs (based on RON95 fuel price of RM1.98 as of June 15th, 2017) | RM90.09 | RM58.41 |
As you can see, there is a rather significant cost difference when renting vs driving your own car for a balik kampung trip, but here are some reasons why a rented vehicle might be worth the extra cost:
It's Better to Rent a Car if…
You need a bigger car. If travelling with a lot of luggage, your kids and the extended family, a small car isn't going to cut it. Furthermore, if your family decides to drive down in multiple vehicles, then costs would be higher. If using two or three cars instead of simply renting a more accommodating vehicle, you might need to double or triple petrol and toll costs.
Non-essential parts of your car aren't functioning well. If your car is a little aged, the radio isn't working right and is "equipped" with AC problems, the ride may be safe, but not as smooth or comfortable as it could be. For short distance trips, this might not be a big issue, but when you're stuck on the road for hours on end, you might wish you went with a rented vehicle instead.
Your own car doesn't have special insurance perks. If your own vehicle is not covered by comprehensive insurance or enjoys the extras that come with, such as free towing and roadside assistance, then a rental car that provides such complimentary services might be a better fit for a long-distance drive. For instance, both Hertz and Mayflower offer emergency roadside assistance, replacement cars (in case your rental can't be repaired quickly) as well as free towing if the vehicle is stalled due to mechanical issues and can't be repaired onsite.
A Word of Caution on Rental Cars
You have no way of knowing the actual condition of a rented car. Tires could be retreaded and maintenance may not be up to date. Thus, it's best to prep a rented car the same way you would your own before starting on your journey.
If you have a little extra time before your trip, take the car to a mechanic to inspect the tires for punctures and air pressure; it doesn't cost much and will typically take less than thirty minutes. You can check the water levels, battery, windshield wiper fluid, transmission and engine oil by yourself.
As a precaution, be sure to ask for the service records of the cars you rent and do keep the phone numbers of tow-truck and customer service personnel handy in case of a breakdown.
In addition, do note that insurance for rented cars may not cover persons not named in the policy to drive the car. Thus, the person who registered for the car could be fully liable to cover the cost of damages if he or she allows someone else to drive and an accident occurs.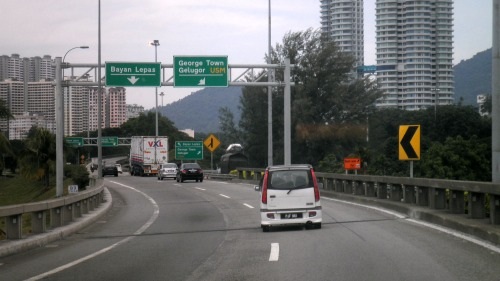 Now you have all the information you need to make the right decision! If you've decide to go with your own car, you already know what to do, just make sure to have it checked or serviced before you leave.
But if you've decided on renting, here are a few more tips for getting the best deal!
Compare prices and services with at least three to four dealers.
Ask for a quote without the insurance fee and be prepared to negotiate.
Read the insurance policy terms carefully to understand what is and is not covered.
Find out what extra services is being offered that could add to your convenience i.e. pickup and drop-off services, etc.
Read reviews and choose a reputable, licensed car company, even if it costs a little more.
Book in advance as some companies offer discounts for early bookings.
Lastly, do use your credit card to take advantage of special discounts and privileges. Don't already have a credit card or simply looking for one with better perks? Then head on over to our comparison page to find the best card for you!
Here's wishing you a safe and happy balik kampung trip!