Oktoberfest usually starts in the middle of September, if you can believe it. Every third Saturday in September, Germany celebrates this giant folk festival for 16-18 days, bringing in tourists from all over the world to their city of Munich.
The rest of the world of course recognises Oktoberfest as more of a beer festival, with many countries celebrating it by offering promotions and offers related to beer and other German goodies during this seasonal holiday. Malaysia is no exception.
In fact, we have our own little guide to the best spots for you to have your own little Oktoberfest on a budget:
Go to These Cheap Events
There are many Oktoberfest events around if you care to look, but quite a few of them have hefty entrance fees. However, you can still go to events like 1Utama's Rooftop Oktoberfest event, where entrance is free. In the spirit of the folk festival, they'll have activities like barrel rolling and arm wrestling there in addition to them serving up German delicacies prepared by award-winning German chef Jochen Kernmaestros. Wunderbar!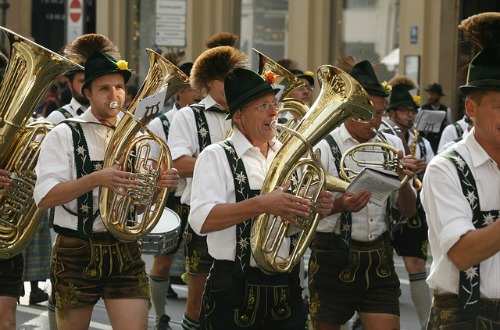 If you're in Penang, you can also seek out Penang's Malaysian German Society. They'll be hosting their own Oktoberfest with original German draught beers, food, and a live performance by a Bavarian band flown straight from Germany. All this for an entry fee of just RM30. Both these events offer non-alcoholic and halal food alternatives too so everyone can join in the fun.
Find Some Cheap Booze at These Places
You can also elect to celebrate just the "drink" portion of this food and drink festival by scouting for some cheap beer. Duty-free areas like Langkawi or Labuan are good for these. In Langkawi, if you look hard enough, you'll be able to find a can of beer for as low as RM2-3.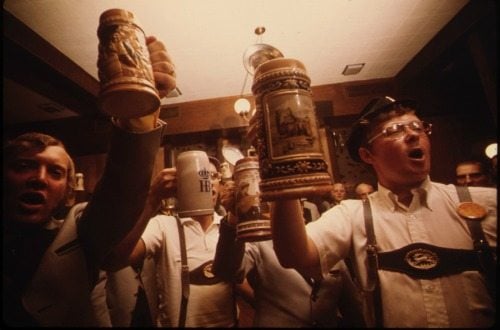 In Labuan island local beer is sold for as low as RM3 for a bottle and imported beer for about RM7. Interestingly, you'll be able to find many brands here from neighbouring Philippines. Nothing quite says "Malaysian" like drinking a Pinoy beer while celebrating a German holiday in Labuan.
Check Out These Local German Restaurants
On the other hand, perhaps you're more keen on the "food" part of Oktoberfest's food and drink festical. In that case, you should plan a visit to enjoy German bread's stews, pastries, and cured meats instead. While German restaurants aren't exactly a dime a dozen here but a quick search can reveal some hidden gems around Klang Valley.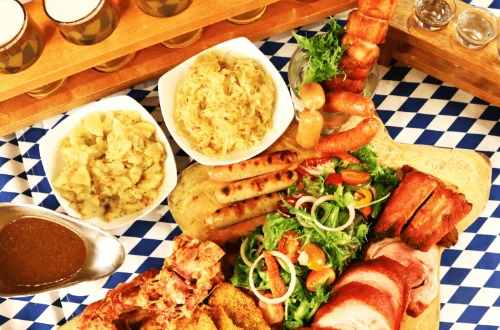 Der Backmeister at Taman Tun Dr Ismail is a good place for fresh German pastries and breads. Cafe Berlin at Mont Kiara serves German delicacies as well as other goodies from around Europe. There's also the genuinely German (or the closest to it at least) Black Forest at Bukit Bintang. Don't forget to take advantage of their special Oktoberfest-related promos to keep your wallet light.
We hope our tips and suggestions can help you celebrate Oktoberfest while saving some cash at the same time. If you're really looking to save on Oktoberfest dining however, take a look at the best dining promotions in Malaysia and see which one tickles your fancy.
Have anything else to add to this article? Do share your thoughts with us in the comments section down below!