If you're a fan of online shopping or group buying sites, you will notice all sorts of kitchen knick-knacks appearing. Some of them really are ingenious, but some are just bait to get you to spend your money on something you really don't need. Some of these items are simply redundant and you can perform their tasks quite easily using old fashioned methods.
Some of these gadgets also come from television infomercials, which tend to convince people that they cannot live without making a purchase, only to result in disappointment and the item gathering dust in a forgotten corner of the kitchen cabinet. If you want to avoid cluttering up your kitchen, then try avoiding these kitchen items:
Pasta Measuring Tool
We've all seen it, they come in all sorts of designs, from cute to plain and practical. Usually these pasta measuring tools are flat with openings of different sizes, apparently to put your long pasta through. They claim to measure pasta according to how many people are eating, or the weight of the pasta.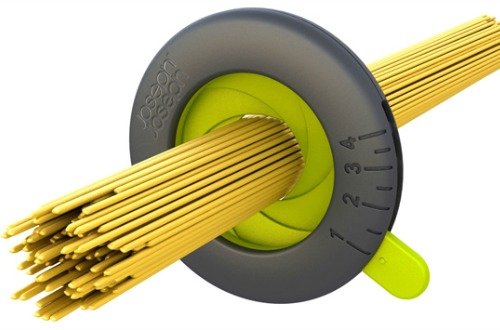 One particular product even measures the amount of pasta according to the age and gender of person eating. Now, unless you are a completely new and helpless cook, you can estimate the amount of pasta to cook pretty easily. Plus, if you have leftovers, you can always freeze or chill them for the next day.
Banana Container
It's yellow, it's cute and it's curvy, but do you really need a container specifically for a banana? Most people pack full meals, and bananas accompany it as a dessert so you can always pack your banana in your lunchbox or in a bag .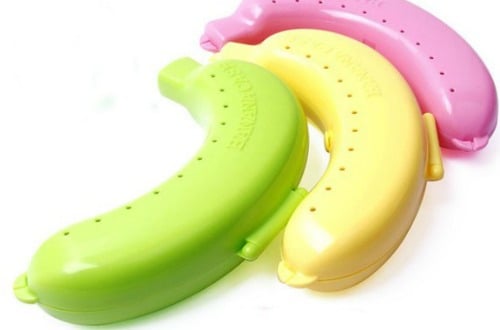 Bananas have their own protective skin, which means you don't have to protect them further with a casing. Not to mention that some bananas just don't fit into a banana container.
Tubular Garlic Peeler
Usually made of silicone, these cylindrical tubes are supposed to remove the skin from your garlic cloves when you press and roll your cloves through them.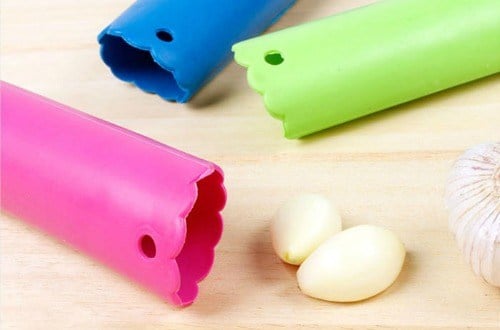 Many users have complained that it isn't as simple as portrayed in advertisements and actually takes more time and effort than peeling garlic the traditional way using fingers and a knife.
Butter Cutting Device
Looking like a miniature tall building, this item is supposed to make cutting butter easier. However, users have realized soon after purchase that the process can easily be carried out with a butter knife.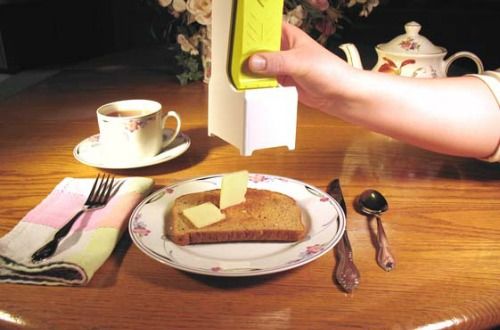 Not only is this item redundant, it isn't very flexible either as it can only perform one function.
Omelette Makers
Let's face it, why would you need a device specifically for making omelettes when you can just use a normal pan. Although most omelette makers claim they can make two omelettes at once, the truth is that frying an omelette doesn't take up much time.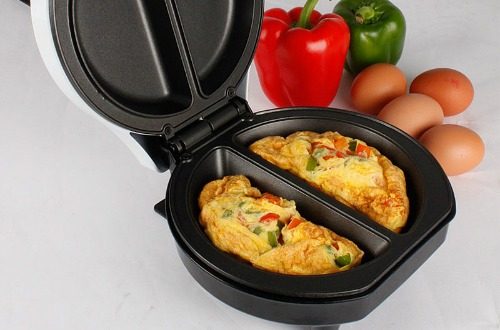 In fact you can do it in 3 minutes flat and making two omelettes one after the other is not going to make much of a difference where time is concerned.
Egg Cracker
Look, why would you even need a product that cracks an egg for you? Egg cracking really isn't that hard and you can do it by hand all the time without needing to fit your egg on this cracker and pressing on a handle.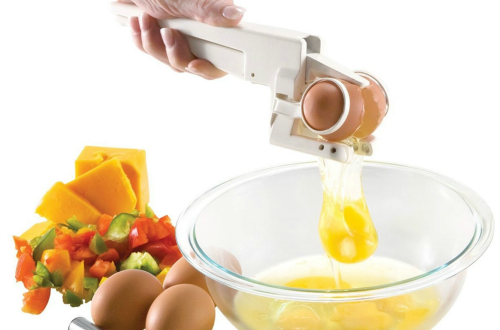 Anyone with well functioning fingers can crack an egg beautifully with practice and experience and no one is inept enough to need this device.
Garlic Press
According to the inventors, this device is meant to save you the effort of actually mincing your garlic with a knife. Unfortunately, you'll find that a lot of garlic actually stays stuck to the press and there you are trying to scrape it off with a spoon or knife.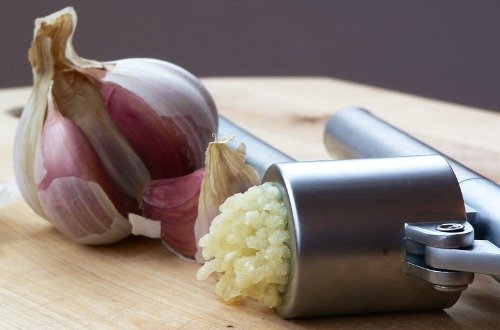 Take our advice, stick to mincing your garlic the old school way and you'll be better off by far.
The next time you want to go shopping for kitchen items, make sure to make wise purchases as it can affect you daily or monthly expenditure. If you're looking for the best credit cards that you can take with you to the shops, have a look and compare what's available. Have anything to contribute to this article? Share your thoughts and ideas with us in the comments section down below!