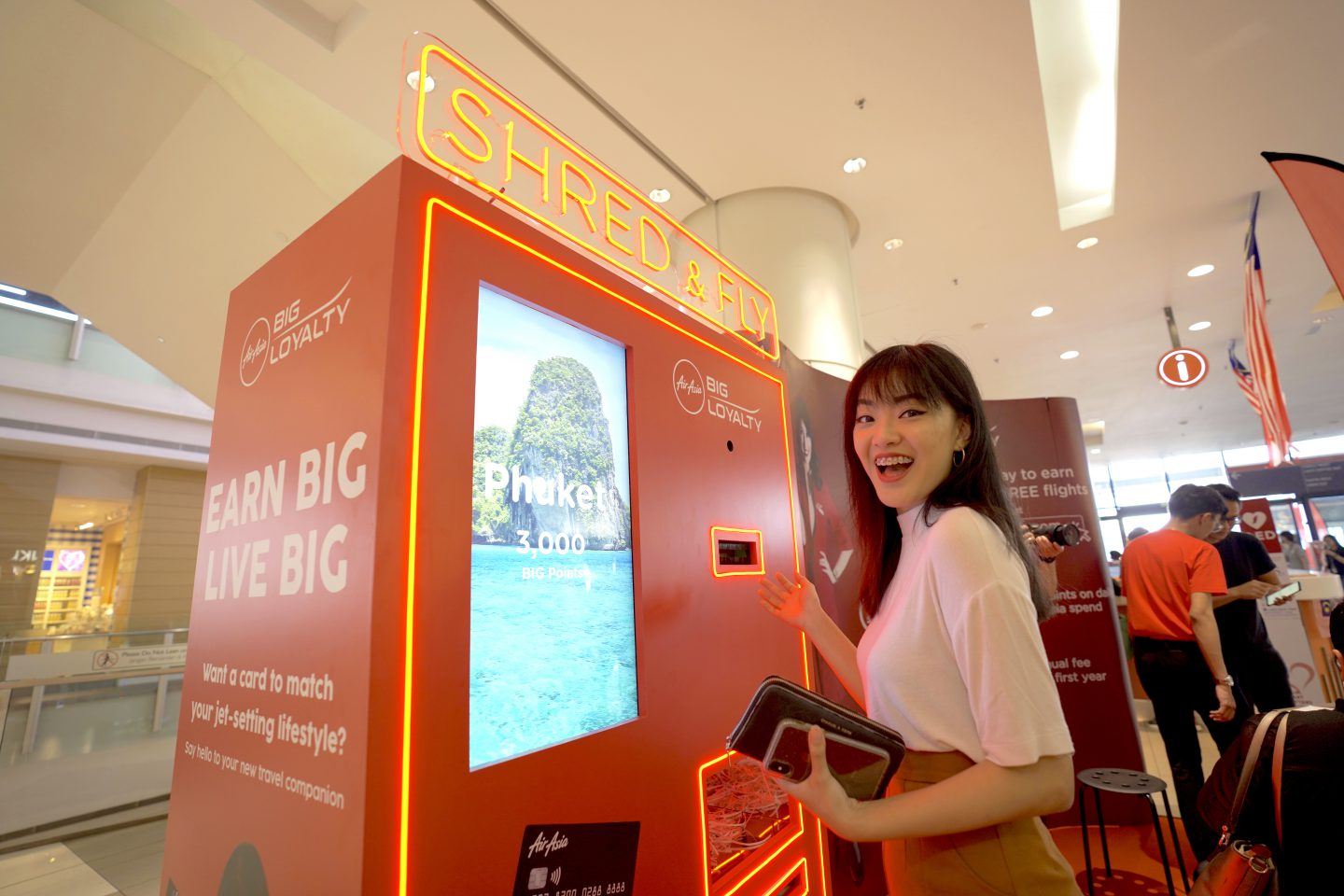 AirAsia has launched a "Shred & Fly" campaign that encourages Malaysians to cut their unused credit cards in exchange for free flights from AirAsia. Running up until 22 September, this campaign aims to promote the AirAsia credit cards as the fastest way to earn AirAsia BIG Points enabling members to redeem AirAsia flights.
Designed to reward frequent AirAsia flyers, the AirAsia Gold and Platinum credit cards offer up to 6x BIG Points for every RM1 spent on AirAsia flights, and the generous quarterly bonuses of up to 5,000 BIG Points lets you quickly rack up BIG Points and redeem free AirAsia flights.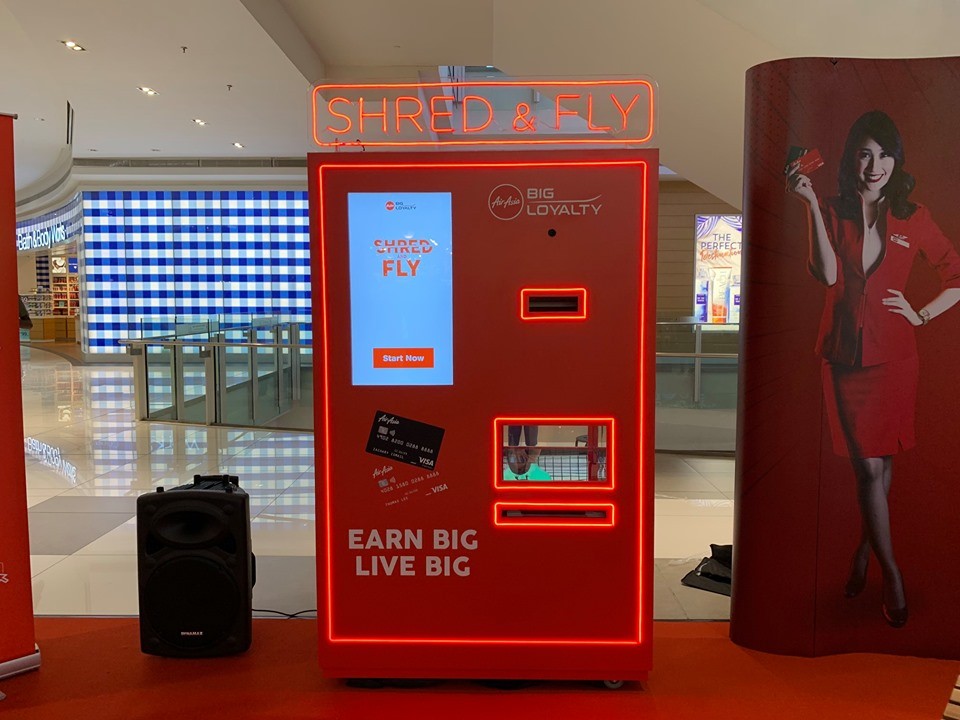 To participate in this campaign, participants must literally destroy their non-AirAsia credit cards in a machine called "The Shredder". Upon shredding their credit cards, they must apply for an AirAsia credit card on the machine itself.
Once they have completed the application process, participants will receive BIG points ranging from a minimum of 3,000 to a maximum of 100,000 points. These BIG points can be used to redeem free flights to any of AirAsia's 150 destinations, as well as other travel and lifestyle deals.
Malaysians intrigued by the campaign can find "The Shredder" at its next location at Dataran Merdeka (in conjunction with Minggu Muzik Malaysia) from 13 to 15 September, followed by MyTOWN Shopping Centre from 20 to 22 September.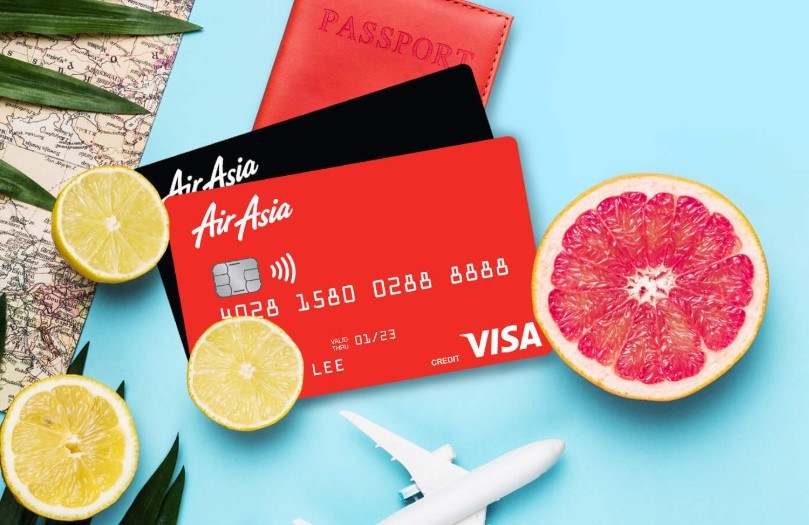 "Shred & Fly" is part of AirAsia BIG's wider "Earn BIG Live BIG" campaign that encourages people to live big and do something extraordinary, and shredding credit cards is certainly one way to do it. Visit AirAsia BIG's Facebook event page for further information and updates.
(Source: GOASIAPLUS)