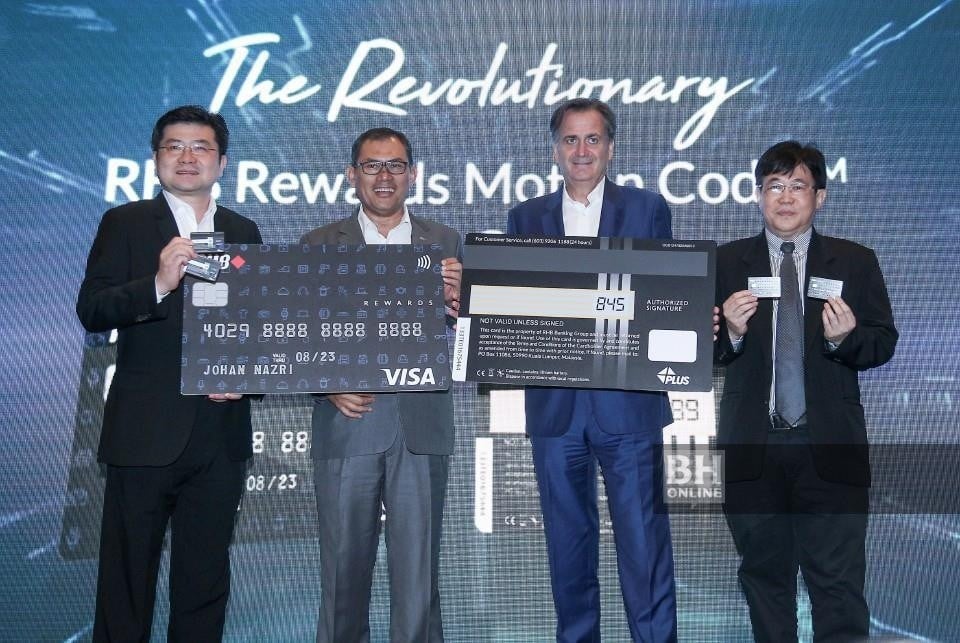 RHB has announced an update to its RHB Rewards credit card. Unlike recent credit card revision from other banks, RHB's update is very different – the RHB Rewards card is the first credit card to feature a dynamic CVV number, designed to reduce fraudulent transactions.
Virtually all credit cards in circulation today relies on a 3- or 4- digit verification code known as Card Verification Value (CVV). These codes are static and usually printed at the back of the card, which can be a security risk if it is used on online platforms that do not require additional verification (such as 3D Secure, which generates a six-digit one-time password to verify a transaction).
The new RHB Rewards Motion Code credit card features an e-ink display at the bank that displays a CVV code that automatically refreshes at regular intervals, so even if a hacker obtains the card info, the CVV code will be obsolete after a specific timeframe, ensuring that all transactions using this outdated card info to be denied.
RHB partnered with augmented identity firm IDEMIA to use its Motion Code technology. The Motion Code technology involves a CPU, clock, an e-ink display, and a battery with a 3-year lifespan all embedded within the credit card. The video below shows how it works:
As a result, this additional security layer has no impact to cardholders, as there are no additional steps required on their end. Verification is done in real-time, so cardholders will not see a visible delay in transaction approvals. Best of all, everything is done without additional processes or using additional plug-ins.
Citing a 2018 Bank Negara Malaysia report, Acting Head of Retail Banking at RHB Banking Group, Nazri Othman says the new technology enables RHB to be at the forefront of fraud prevention in Malaysia.
"The majority of payment card fraud cases in Malaysia involved credit cards, which accounted for 92.1 per cent of total fraud losses. Payment card fraud is mainly contributed by card-not-present (CNP) fraud such as unauthorised online transactions using stolen PIN numbers, CVV code and identity theft," he said.
"By partnering with Visa & IDEMIA, we have been able to leverage on best-in-class security features to safeguard our customers' financial resources. This card provides a complete end-to-end solution for RHB as an issuer and for our cardholders.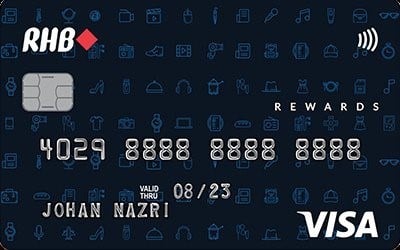 Besides the new Motion Code technology embedded in the card, the RHB Rewards Motion Code card has no changes to the card's benefits, which offers up to 10x points for transactions in various categories.