Have you ever found yourself in the position where some retailers are unlawfully charging you at the point of sale? You may think that there's nothing you can do when retailers impose a small charge or tell you there's a minimum spend for using credit cards, or worse, imposing the Goods and Services Tax (GST) when it is now zero-rated.
But it pays to know your rights as a consumer. These errant retailers are breaking the law, and as a consumer, you can actually report them for their behaviour. Here's how you can do it.
Can retailers set a minimum spend amount when paying with a credit card?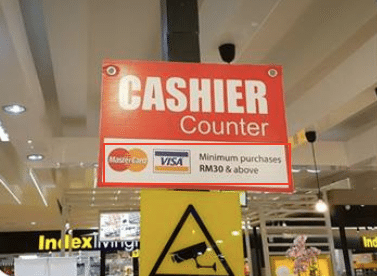 (Image: Ikram Zidane (Facebook))
No. In fact, this is made crystal clear by credit card companies like Visa and Mastercard, which explicitly state that a merchant cannot require a minimum or maximum transaction amount. Visa's core, product, and service rules state that "a Merchant must not establish a minimum or maximum Transaction amount as a condition for honouring a Visa Card or Visa Electron Card."
The Mastercard Rules state a similar thing: "A Merchant must not require, or indicate that it requires, a minimum or maximum Transaction amount to accept a valid and properly presented Mastercard or Maestro Card."
Even Bank Negara Malaysia concurs. In a message to Says earlier this year, the bank states that "merchants are prohibited from imposing a minimum purchase amount for goods bought using payment cards."
So the rules are quite clear. But even then, we see so many shops imposing this that it is easy to ignore that these retailers are openly flouting the law. Most of the time, we don't bother and just pay by cash – which isn't great, since there are lots of benefits to gain by paying for day-to-day items with your credit card.
Can a retailer impose a charge when you pay with a credit card?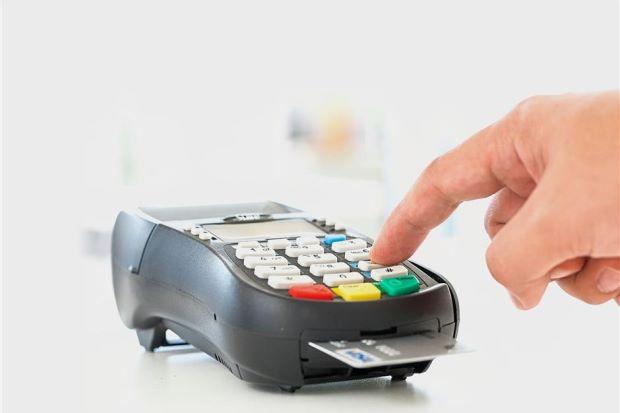 Again, that's a no. These retailers are not just passing on the MDR fees to the customer (which is not legal to do), it is also earning a little extra along the way. It isn't immediately clear just how much the MDR is, but you can be certain that the 1 to 3% charge retailers generally add to the bill is more than enough to cover it.
For big ticket items, this amount can be pretty high, and customers shouldn't have to be paying this in the first place.
Why do merchants/retailers do this when it is clearly illegal?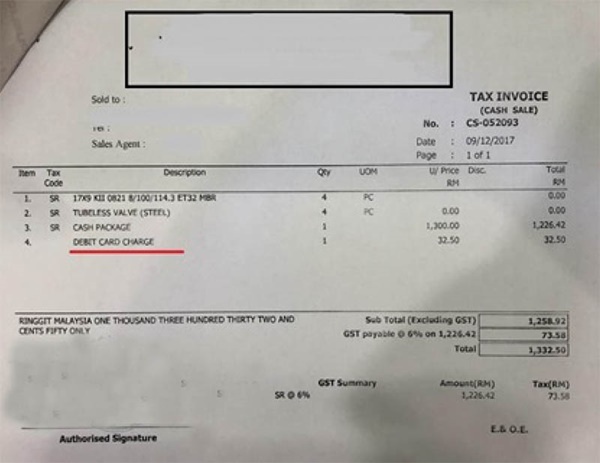 (Image: Bank Negara Malaysia)
The main reason retailers are doing this is simply because there is an added fee that is imposed for each debit and credit card transaction. It is called the merchant discount rate (MDR), and is made up of the interchange fee (imposed by the credit card operators), processing fee, and other miscellaneous fees imposed by banks and financial institutions along the way.
This fee may be small, and are dependent on the credit card companies, but at large transaction volumes, this small fee easily adds up into something substantial.
Can a retailer still charge GST?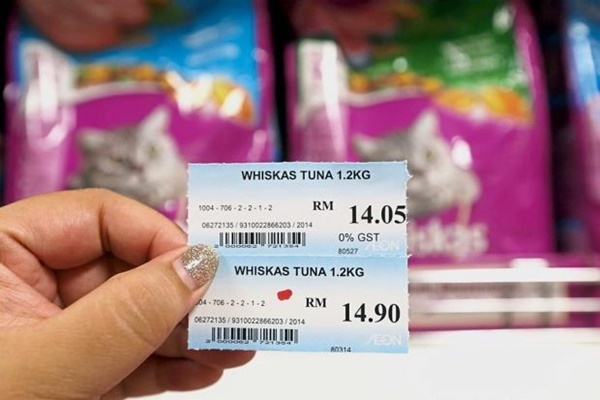 While the original plan of the Pakatan Harapan coalition was to abolish the Goods and Services Tax (GST) and revert to the Sales and Services Tax (SST), the new government cannot make the change overnight. The first step was to zero-rate the GST, which helps businesses quickly update their point-of-sales systems, since it is a lot faster to change the tax rate (from 6% to 0%) than to change the type of tax entirely; the government is giving businesses three months to do so.
During this period, you should still be seeing GST in your receipts, except that it should now show "0%". This is the most important part, and it doesn't quite matter if the price tags on the product or at the store shelves still say "inclusive 6% GST" – these physical tags will take time for businesses to phase out. The most important thing is to have the zero-rated GST reflected in your receipt.
Do note that not all businesses need to charge GST in the first place. It is mandatory for businesses with an annual revenue of more than RM500000 to register for GST, but it is only voluntary for businesses below that threshold. Therefore, not everything will automatically cost 6% less.
It is also up to the retailer to set the prices for goods sold. If a product that is sold before the zero-rating exercise had a lower price than it is after 1 June 2018, but the retailer has zero-rated its outlet's billing system, that retailer isn't doing anything illegal. It is up to the consumer to choose not to buy from that outlet.
What can consumers do?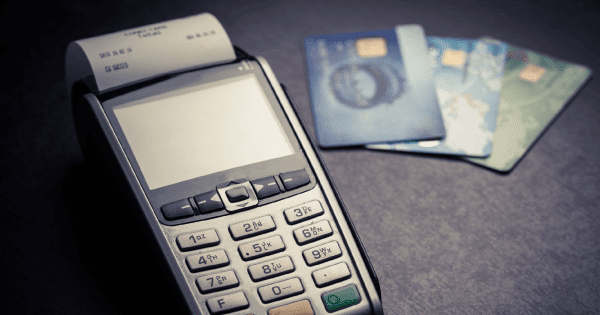 We've now established that a merchant or retailer cannot do the following things: set a minimum spend amount to pay with credit cards, impose a charge for credit card transactions, and maintain a 6% GST charge to the customer. If you encounter a business that does any one of these, what can you do?
Firstly, you should always ask the retailer why it is doing so when legally, it should not be doing so. If the retailer refuses to budge, you should walk away and not buy from this retailer. Vote with your money – ignoring this simply empowers the retailer to continue its unlawful practices.
You shouldn't stop there. Report this merchant's behaviour to the Association of Banks in Malaysia (ABM)'s ABMConnect hotline at 1-300-88-9980, and to Bank Negara Malaysia via its hotline at 1-300-88-5465. Bank Negara also has a handy guide on how to report these businesses. With tens of thousands of businesses operating in the country, the governing bodies cannot ensure every business complies with the law. If we work together and enough reports against these offending businesses are made, we can make a difference.
On top of that, make your voice heard on social media. It is a great way of ensuring people can actually see what's happening, and may even expedite official investigations if the allegations are serious. Of course, you should do this tactfully, and understand that businesses hate getting attention for the wrong reasons. Gaining a bad rep on social media can potentially seriously hurt the business, and so business owners themselves may choose to act before the authorities knock on their doors.
Granted, these retailers won't face the consequences immediately, but you would have at least done your part as a responsible consumer.