Being a credit card holder on your own is itself a tad tricky at times so imagine what it must be like with the added burden of someone else tagging along on your account coattails?
Yet, many couples opt to combine their credit card spending into one account with one partner holding a supplementary. But should this be the route for you?
Let's first come to understand the strengths and weaknesses that ensue from such a decision because nothing is more important than to ensure the former outweighs the latter.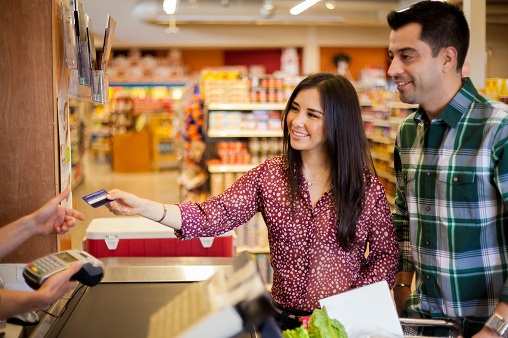 The Basics of Supplementary Credit Cards
A supplementary card is exactly what its name seems to suggest – it is an additional card that can be issued under the principal card when requested.
The principal card holder will be responsible in assigning the card to a family member of choice like parents, spouse and children above the age of 18.
Supplementary credit cards are different across the board and vary from different issuers, some have identical perks whilst others have limited benefits when compared to the principal card. Similarly, annual fee structures on supplementary cards will be different from the principal.
A supplementary cardholder does not need to fulfill the usual requirements to own a credit card such as the age, profession or salary; making it the ideal option for a teenage offspring or a stay-home spouse.
This is because the supplementary cardholder's spending will simply be added to the principal's bill for payment.
Now that we have the very basics of supplementary credit cards out of the way, let's now focus our attention on how their strengths and weaknesses play out to help us make a decision.
Pros
Shared Bill
If you live under the same roof, pay the same bills and have a tonne of other payments to look out for – getting a supplementary credit card just might work for the two of you.
It consolidates both your credit card bills into a single statement while you two get to figure out which bills are to be swiped away with the plastic or settled off in cash with amongst yourselves.
It's a great way for those who wish to consolidate overall financial earnings and payouts instead of having separate financial responsibilities in the home.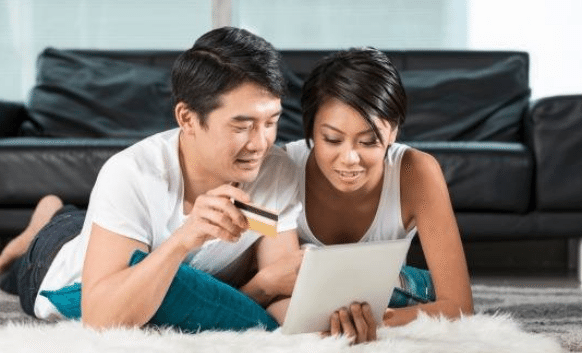 Credit Card for Stay-at-Home Spouses
Despite this being rare today in with increased economic pressure, stay-at-home spouses do still exist and sometimes a credit card will help with the home spending that needs to be done as well as for any other needs.
Unemployed spouses will not on their own qualify for a credit card so the working spouse can easily remedy this situation by applying for a supplementary.
This can equally be a way for a spouse who, though could qualify for a basic credit card, may get a better card through the spouse with the higher earning capacity and equally reap the rewards for the household.
Earn Rewards Points Faster
Points collected from both cards are usually dropped into a single channel making it easier and quicker to qualify for bit ticket redemptions or reach advanced tiers.
Couples who opt to have separate credit cards are left to accumulate these points on their own and depending on the smaller spender between the two – prizes may end up few and far between.
The same can be said for cashback that is based on tiered spending. You would be able to meet the spending requirements easier together than you would apart.
Cons
No Spending Privacy
Everybody needs a time-out, even folks who are married – and in the credit card world, this translates into a little privacy to freely spend without the other scrutinising the bill.
We're not at all condoning secrecy or deception in the implicated relationship, but one could most certainly use a little hush-hush spending every once in a while or perhaps swipe away a fancy surprise gift or holiday treat for the other half?
Many couples with different spending habits may in turn begin to question each others' purchases creating an all round more difficult situation than is necessary.
Conjoined Financial 'Sins'
If for any reason one spouse is a little more free with the swipes than the other – the issue of bad debt and spiralling credit card balances may be a 'sin' affecting both partners instead of just one.
This problem can only be allayed if both spouses are equally predisposed to prudent spending and are collectively committed to caring for their overall household financial security.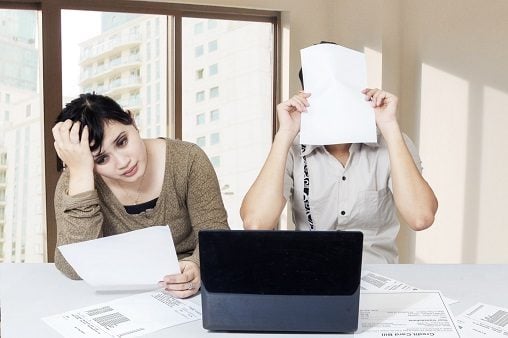 Additional Annual Fees
Most or almost all credit cards offered by banks come with supplementary options. Some have no annual fees while others do, maybe even waived with a set number of swipes in a year or month – either way they are all costs we could certainly do without.
If a principal credit card carries only a paid supplementary option – your spouse may be better off going it alone on a free for life credit card (if one is available).
However, to determine which route to take, it's advisable to calculate how much the benefits are worth versus how much you will be forking out for a supplementary.
Made Up Your Mind Yet?
The way things size up, it certainly looks like it could swing between the good, bad and ugly – but a little careful watch on expenses and careful consideration sure does make things a whole lot simpler and beneficial too.
If you're having doubts about managing the principal and supplementary credit cards, have a go at the regular ones instead – you might find one that the two of you can take up individually. We've got just the tool you need to help you pick a credit card that works for you and not against you.