When a relationship is at stake, saying no to a family member who asks for money seems like an impossible task. Sometimes you might really want to help but can't do so considering your own financial situation. How will you work around this tricky relationship minefield?
We've given the question some thought. These ideas may save your drowning relationships while simultaneously helping untangle the financial drought faced by your loved one.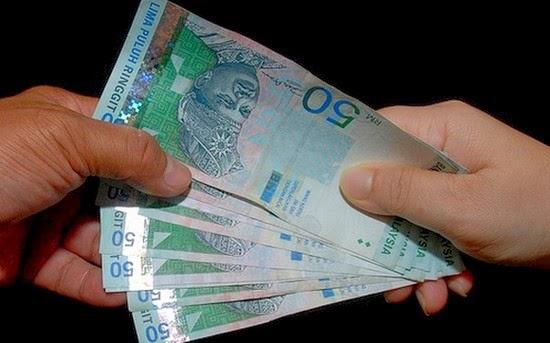 1. Conversation Contrary to Cash
If you have a loved one who frequently asks for money, chances are he/she is facing financial crisis and is unable to manage it. Often times, problems can be resolved simply by offering helpful conversation. As Benjamin Disraeli said, "Talk to people about themselves and they will listen for hours".
You can always talk through a situation and help as much as your knowledge allows. Certain financial situations may occur due to the lack of financial knowledge and being unable to master the skill of money management. If the problem is major, recommend that your family member seek the assistance of a financial advisor; help them contact AKPK or if the situation is minor; offer to help them with budgeting.
You can even direct them right to our website where we constantly offer you solutions to your financial concerns and questions. It's always better to face and destroy the problem from it's roots rather than dodging bullets all the time.
2. Help with a Reference
Another major cause of financial crisis is unemployment. If your family member has recently lost a job or is terribly underpaid, chances are the money lending habit will not stop.
The best gift you can give your loved one is a decent job rather than cash. Its always better to teach someone how to swim rather than saving that person from drowning all the time.
Introduce your loved one to a reliable connection, help them update their resume and start applying or even point them in the direction of recruitment agencies and headhunting firms.
3. Help Them Review Their Options
Offer to help your loved one in need by reviewing their options and offering suggestions. How much money is needed and for what reason? Could a credit card or personal loan help? Perhaps taking on a freelance job or selling some items could also assist in managing cash flow.
Taking up a personal loan is an effective way if there is desperate and immediate need of money. Personal loans with fast approvals can plug an emergency need for money provided the person meets the bank's lending criteria.
Credit cards are also a useful option if the need can be paid for using a card (for example groceries and bills).
You could also offer advice or help them in selling unwanted items or obtaining a freelance job to plug financial gaps.
4. Consider Non-Monetary Assistance
Depending on what the person needs the money for, you could opt to offer non-monetary contributions. Do they need help with some groceries or a car fix? Perhaps you have extras lying around at home or a mechanic you can call for a favour. There are many reasons a person may need sudden cash and similarly many ways you could be of assistance.
If there is really no way you can help besides offering cash; then the best thing you can really do for your loved one in need is to be honest. Considering they too are in financial trouble; it should be much easier to understand just how difficult such a situation can be.
Tackled the same problem before? Don't forget to leave your alternatives in the comments section, we would love to hear them!