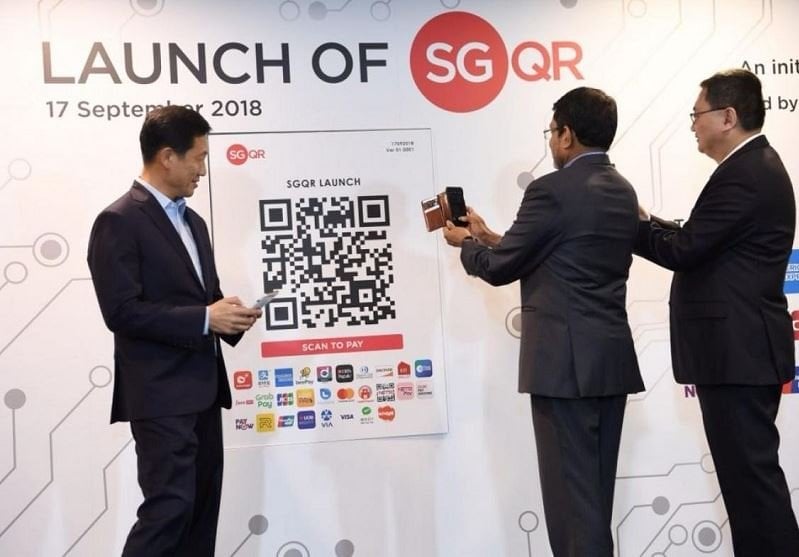 (Image: SGSME)
With the rise in e-wallet solutions, it can get very messy as each e-wallet uses its own QR code for payments. Consumers would be confused, and storefronts would be cluttered with QR codes from various e-wallets. To overcome this fragmentation, Singapore has launched a unified payment QR code called SGQR.
SGQR (short for Singapore Quick Response Code), combines the various payment QR codes into a single SGQR label. This government-endorsed move will see 27 e-payment operators adopting the standard at launch, and will be deployed progressively in the next six months. Some of the largest operators are already on board, such as NETS, GrabPay, PayNow, and Singtel DASH.
This unified payment code is said to be the first in the world, ahead of even pioneers like China, where a staggering 92% of the people in the country's biggest cities use WeChat Pay or Alipay instead of cash. SGQR is the result of a government task force formed in August 2017 to address the fragmentation in mobile payments the country would face with the abundance of e-wallet services coming up.
With a unified payment QR code, customers can use their preferred e-wallets and scan the same code to make payment – as long as the e-wallet supports SGQR. For merchants and retailers, it means significantly less clutter of having to display all the supported payment codes in favour of just one code to rule them all.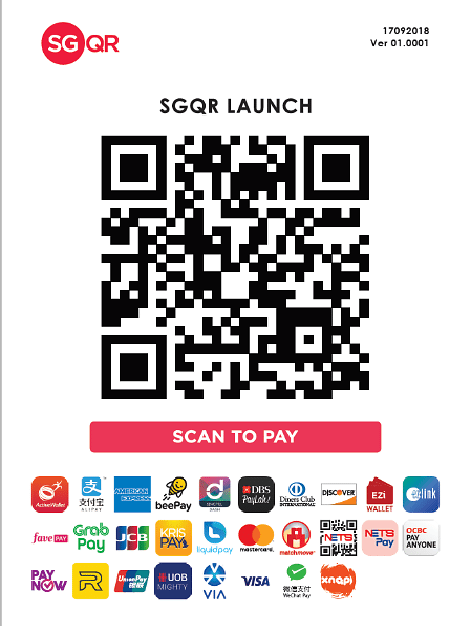 Interestingly, Malaysia also has a framework that includes a unified payment QR code standard – and more. Known as the Interoperable Credit Transfer Framework (ICTF), it is an initiative by Bank Negara Malaysia (BNM) to "foster an efficient, competitive and innovative payment landscape in Malaysia by enabling the interoperability of credit transfer services and promoting collaborative competition (co-opetition) between banks and non-bank electronic money (e-money) issuers through fair and open access to shared payment infrastructure."
There's also Payments Network Malaysia or PayNet, a body responsible to operate a shared payments infrastructure for wholesale and retail payment transactions in Malaysia. PayNet is jointly owned by BNM and 11 local banks, and oversees services such as JomPay, FPX, and even DuitNow, its own e-wallet solution that's launching soon.

(Image: Amanz)
PayNet was also tasked to set up a unified QR code standard which must be adopted by banks and e-wallet issuers in Malaysia. This standard has actually been set up and adopted as early as December 2017, when Maybank announced its QRPay solution – a full 10 months before the announcement of SGQR.