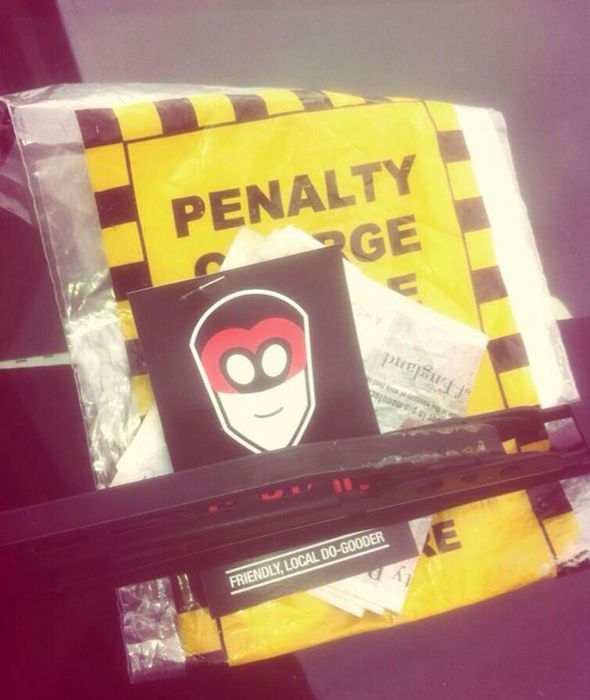 There's a real life superhero roaming the
streets of Manchester, and his super power is using his money to pay random parking fines ( leaving a calling card at
the scene, so you'll know it's him)!
And when he's not doing that, he's doing all the other superhero stuff: helping ladies carry
their shopping, moving furniture, handing out umbrellas when it's
raining to shoppers and just being an all-round good guy.
Called Captain Manchester, he wears a
homemade black and red outfit with a mask and aims to do as much good as
possible to those around him. He had lost his job a few months ago, so he made
the decision to do something to fill the time while he looked for a new job.
According to the caped crusader, "I've always been a fan of comics so I thought it would
be a nice idea to help a few people out while I have time on my hands." It seems the Captain has some super supply of money too despite being unemployed.
Too good to be true? Yea, must be an advertising win. It turns out that Captain Manchester is working with Forever Manchester and Tunafish Media in order to promote
the Captain Manchester comic, and revenues from the sale of the comic will be
given to the Manchester community.
We'd definitely like a Captain KL/PJ. Especially around our office in Redberry City. Especially.