Affordable housing has been the debate that has been circling the news for awhile. An article by The Malaysian Insider mentioned how middle income wage earners are stuck as they are not able to afford the high prices of housing and they do not qualify for low housing schemes either.
Buying a RM250,000 house alone requires a 10% (RM25,000) down payment. That RM25,000 down payment has yet to include the lawyer fees, stamp duties, loan agreements, insurance, moving in fees, furniture and all the other expenses needed to buy a new home. How are middle income wage earners going to afford their first home?
People have been talking about how more should be done to help middle income earners afford homes. To this end, the Youth Housing Scheme was created.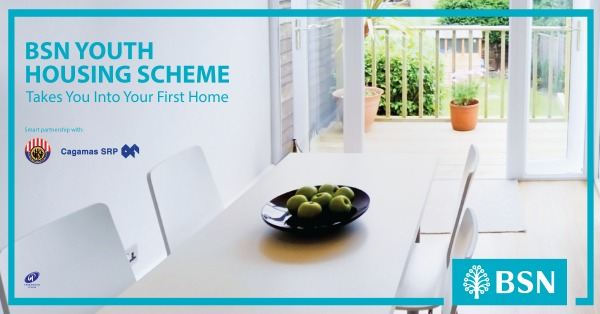 Introduction to the Youth Housing Scheme
Initiated by the Malaysian government, the Youth Housing Scheme (YHS) was born: a collaboration between BSN, EPF (Employees Provident Fund) and CAGAMAS (National Mortgage Corporation of Malaysia). The aim of this initiative is to ease the financial burden of newly-weds who would like to own their first home.
Eligibility
The YHS is designed to assist the middle income group who do not own any property yet. To be eligible for the YHS program, the applicants must be married.
Their combined household income must also not exceed RM10,000 a month. As the programme is tailor-made for those who would like to own their first home, only applicants who do not already own homes would be considered.
Let's Talk Numbers
The YHS by BSN is exclusively designed for married couples in the age group of 25 to 40 years old. The loan tenure would range from 5 years to 35 years, or up to the age 65 of the applicants; whichever comes first.
If you think this is like any other housing loan, you could not be more wrong.
The programme finances up to 100% of the loan amount, for homes ranging from RM100,000 to a maximum of RM500,000. That means you can own your property immediately without worrying about having enough for the down payment.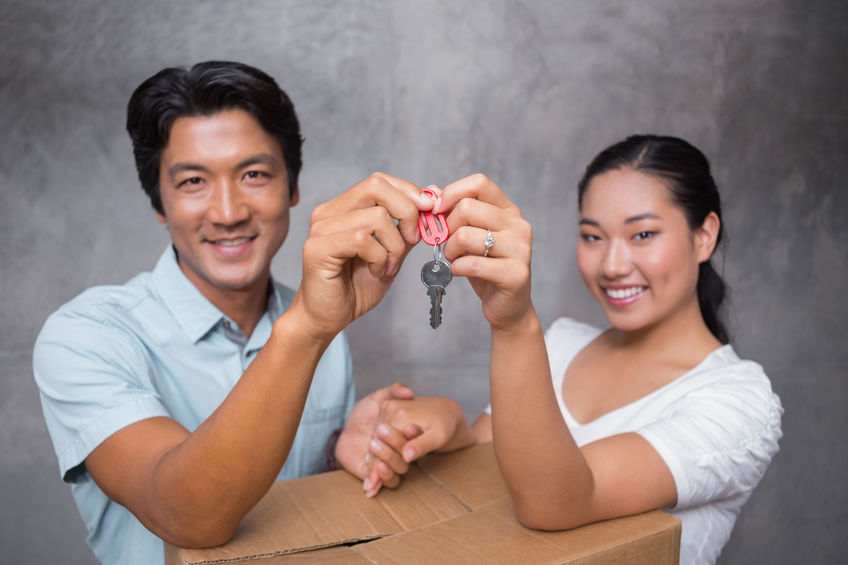 On top of that, you may opt to take an additional 5% loan on the purchase price, to insure yourself and your partner under the MRTA (Mortgage Reducing Term Assurance) / MRTT (Mortgage Reducing Term Takaful) insurance offered. If you're wondering what these insurance plans are about, check our previous article on the topic for a detailed explanation.
The interest / profit rate starts from as low as BR (Base Rate)+0.45%. The highest interest/ profit rate that could be levied on to the loan is up to BR + 2.85%, depending on the bank's evaluation of the property location and customer's profile.
Property Type
Just like all loan schemes, its purpose would be to drive certain segment of the market toward a particular goal. With the YHS by BSN, young couples can choose their dream home without the worry of hefty downpayments.
Options include properties that are currently being developed, completed or a sub-sale house that you have been eyeing since you were 10 years old. It is definitely a breath of fresh air, in terms of housing loan packages.
Assistance and Benefits
The scheme itself is a substantial form of assistance for middle income, young families in the country. But there are more benefits to signing on. The government will be assisting by providing financial assistance of RM200 for the first 24 months of the loan.
The YHS scheme also exempts 50% of the stamp duty for the financing agreement. That could be a big help in terms of financing, especially for adjusting one's monthly finances when first coping with all the mortgage repayments.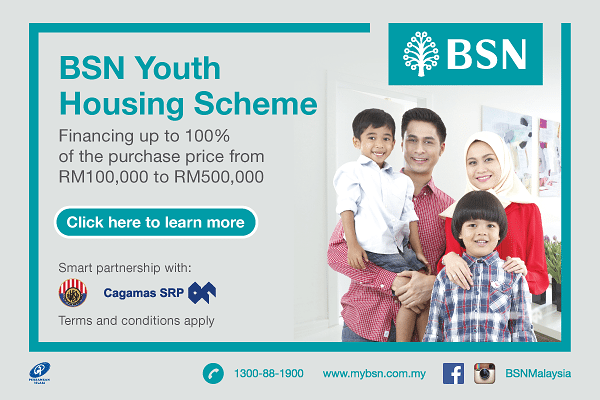 Happy House Hunting
The YHS by BSN is limited to the first 20,000 applicants. If you have been eyeing a property, it is time you weigh your finances and jump at this opportunity. With the 100% financing, government assistance of RM200 for the first 24 months, along with the low interest rate starting from BR +0.45%, it is safe to say you are going to feel like Charlie Sheen when you opt for the Youth Housing Scheme by BSN. You will be "Winning!!!".
For more information visit BSN's website on the Youth Housing Scheme or call 1300-88-5465.