One of the most exciting moments in your life can be selecting your home! When buying a house either for your own personal use or as an investment, one factor you need to seriously consider is location. It's the cliché golden rule in selecting real estate. But how can you tell if a property sits at a good location? To help answer this, we've outlined a few important factors that contribute to making a good location great:
1. Connectivity
If you've noticed, the major cities like Kuala Lumpur, Petaling Jaya, and even Subang are saturated with population and development. Therefore, developers are creating new communities in new suburban areas slightly farther out, which are also more affordable. So whether you are looking for a home in the heart of the city or further away, one easy marker of a good location is good accessibility with preferably more than one point of entry.
Today, commuting to and from work is a big part of the urban lifestyle. Therefore, if you are looking for a new neighborhood farther out in the greater Klang Valley, do make sure to select those that are situated close to the city's major routes and highways.
Residensi Bintang Bukit Jalil is a prime example of a development that is well-connected. It is situated in close proximity to 5 major highways. Lebuhraya Damansara-Puchong, the Maju Expressway, KESAS Highway, the Bukit Jalil Highway, and KL-Seremban Highway.
This connectivity makes it possible for residents to get around and get to major cities in Klang Valley within minutes.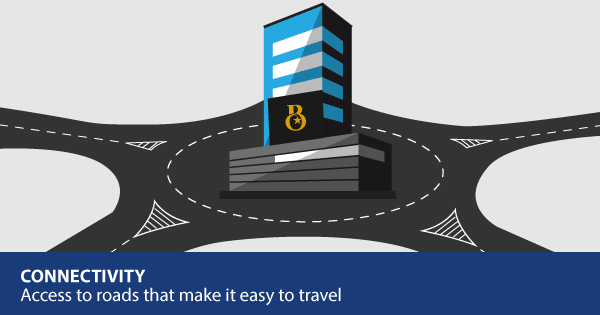 2. Neighbourhood
Firstly, a good development is one that has the potential to mature into a solid neighbourhood. It is one that is planned with its residents in mind. One that comes complete with shopping malls, schools, banks, eateries and all other necessary amenities have greater demand and desirability.
Secondly, a neighbourhood that is located in close proximity to public transportation is also an additional plus. It offers you the best of both worlds – one where you can choose to drive or choose to be environmentally friendly by reducing carbon footprint. On top of that, it can save you money on gas and conserve energy.
Thirdly, safety is a highly sought-after feature. Neighborhoods with a low crime rate give a sense of safety and peace of mind. This is especially important to families with young children – to provide them a secure environment. Speaking of their environment, neighbourhoods that are well-landscaped with various recreational facilities is another contributing factor to the location as health-conscious people are one of the fastest growing markets in the world.
Residensi Bintang Bukit Jalil is also the perfect example as it is only situated 50m away from Tzu Chi International School, 2km away from the new Bukit Jalil City Mall and merely 6.5km away from the new Paradigm Garden City Mall. It is also near to Alam Sutera LRT station and Awan Besar LRT station which is only 2km away and 5.5km away respectively. The property also has an unobstructed view of the majestic Titiwangsa mountain range due to its 15 meter elevation from the main road, making it the highest positioned condominium in the area. It's also close to Bukit Jalil Golf & Country Club, Bukit Jalil National Stadium, as well as Bukit Jalil Recreation Park which makes it a great neighborhood for family activities.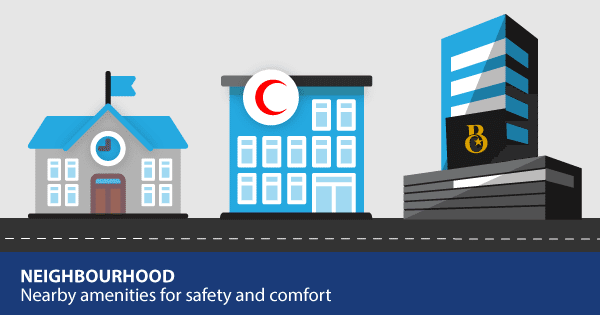 3. Development
In an ever-changing world, it is always good to think ahead. When it comes to the maturity of the township/neighborhood, we should at least know the future prospect and the potential of the area development. Therefore, the current state of a property shouldn't be the only thing you look at when determining how good the location is. As we stated earlier, it is important to know what the development and location is master-planned with growth and solid infrastructure. So, take note of the existing, ongoing or future developments. Empty lands could either make or break the township.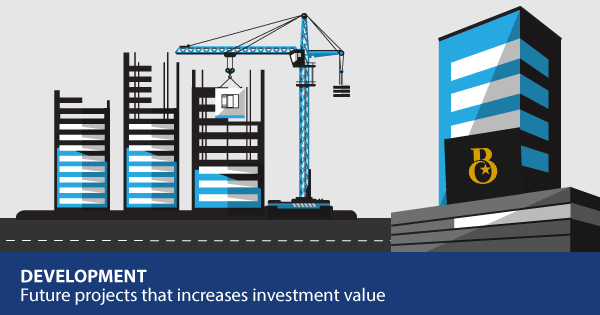 Now that you're aware of how these three major factors affect the selection of a home, find out more about how Residensi Bintang Bukit Jalil fulfills the above-mentioned criteria. Visit the website to find out more.