We've shared with you the many advantages of refinancing your mortgage before. The advantages include freeing up some cash for personal use, switching up the type of loan you're using, or the best of all, saving up a lot on your monthly payments. You can check out the full article we have about the good reasons to remortgage, but here is where we clue you in on how to go about doing that.
1. Get Your Documents in Order
Gather together your latest mortgage and bank statements so you can properly determine how much exactly you're spending on your current mortgage. Determining this early on is essential in sussing out whether or not the new mortgage you're planning to go with is worth switching to in the first place.
2. Consider the Costs of Switching
Exiting your current home loan early may incur penalties. Some of which may include a payment ranging between 2%-3% of the original loan amount. There might also be redemption fees paid to lawyers for the documentation necessary to redeem a loan.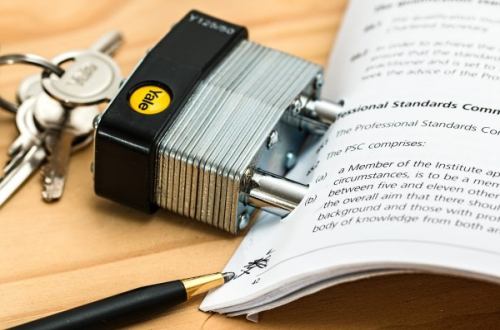 You can call your lender to get a quote for paying off the amount you owe, plus any charges. Also, typically your MRTA policies are not transferable to the new loan, unless you refinance with the same bank. To decrease the total redemption sum, you can insist to cash out on the surrender value of your existing MRTA policy.
3. Find a Good Mortgage to Switch to
Once you have your papers in order and prepared for the costs of exiting, you can start looking around for a good lender to switch to. For this purpose, look no further than the home loan section of Ringgitplus to sort through home loans by interest rate, margin, type, and length of term. We even have a home loan calculator to help you choose the best home loan that works for you.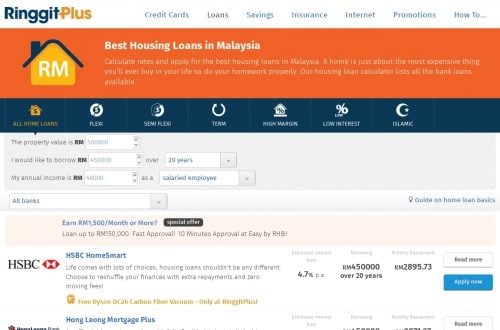 4. Negotiate with Your Lender
It's in the bank's interest to keep you on as a customer so even if you've found what looks to be a better loan, consider calling up your current lender to begin negotiations. Share your intention to switch to a new lender and see if you can't convince your current lender to match the deal you found. This takes some effort but should it work, you get to enjoy better rates without having to go through the hassle of actually refinancing completely.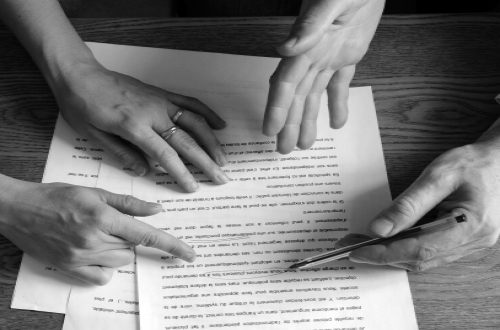 5. Apply
If you feel the best decision is still to refinance, then all you need to do now is just sign up and enjoy the benefits of a brand new home loan.
Home loan refinancing or remortgaging can seem daunting but with the help of our guide, hopefully you can navigate your way to a better home loan with no trouble at all. Speaking of home loans, check out our article on the important factors to look out for when choosing a home loan.
How satisfied are you with your current home loan? Are you looking to remortgage yourself? Why? Share your story with us by leaving a comment in the comments section down below!