Hohoho, to all the people who have put off Christmas shopping until the eleventh hour, merry procrastination! If you haven't started on your gift-planning yet, then you may want to refer to our list of classy, stocking filler Christmas gifts that won't cause a dent in your savings.
Just to let you know, we have narrowed down the options based off overall weight so that your shipping fee stays reasonable (the last thing you'll want is fees that'll cost you an arm and a leg!) as well as whether if it's easy to purchase in the situation that you don't feel like making your Christmas buys online, you can still pop by a brick and mortar shop to do your last-minute shopping.
For someone who prefers a gift that marries both practicality and elegance, you can't go wrong with a leather lanyard. Definitely an ideal Christmas gift if you are not sure who your recipient is as it's not gender exclusive, comes with a coin change purse and most importantly, as it's made from soft, durable saffiano leather, expect it to be scratch-proof and water-resistant.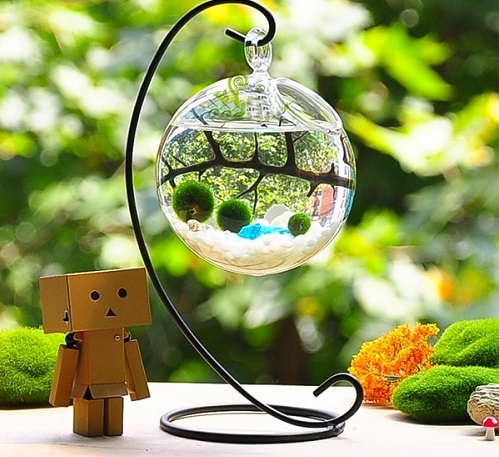 Photo courtesy of Apollo Box
Have a friend who is not exactly terrific with plants but would like a touch of nature to brighten up their home? Surprise them with a marimo (a type of algae species) starter kit – perfect especially for busy owners who want a low-maintenance plant. Just remember to inform the gift receiver to change the water every fortnight and avoid exposing it to direct sunlight.
Some say the art of writing is lost the moment word processors take over the world, rendering the skills for proper penmanship almost obsolete in today's society. Even so, there's no reason why you should not give someone a classic letter pen which they can use in their daily life. The CocoIro brand comes in 15 different body colours plus 10 ink colours to choose from, ensuring that you'll find something that fits your recipient's preference the most.
Freshly brewed tea is a welcoming scent that we can never get enough of. The practice of drinking tea originated from southwest China during the Shang dynasty sometime around 2737 BC and it's many medicinal benefits and exquisite flavour makes it widely sought after even among other cultures. With prices starting from RM10 per 100g, it is a timeless, affordable gift that transcends through all ages, race, gender as well as cultural beliefs.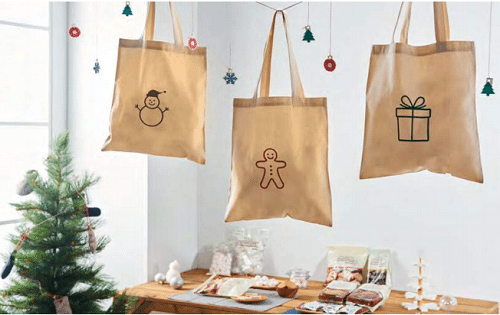 Photo courtesy of MUJI
Personalised kits are always a hit when it comes to gift-giving as it allows the receiver to try out and garner different experiences in tiny, trial-sized products. Break out of the norm by opting for a bag full of treats instead from MUJI with prices starting from RM22.90. While most of the products in the set are intended for single use, the organic cotton bag that it comes with will definitely end up as a fond memory on a longer term.
Ditch the thought that wax seals are only good for sealing letters and wedding invitations. From arts and craft to add a touch of elegance to an otherwise generic-looking packaging, the usefulness of wax seals is undeniable when used right. Don't forget to add a note of recommendation so that your recipient will know the proper way to use the badge stamp and sealing wax without damaging it.
Read Also : Creative Gifts to Save Money for Christmas
Presenting someone with the gift of a USB drive can come across a tacky and non-personal gesture, even if it's nicely wrapped and placed in a classy, decorative gift box. Counter that perception by giving them a stylish, crystal-decorated USB drive which they can proudly use. Just make sure that the USB drive doesn't come with unwanted, hidden menaces like viruses and Trojan horses.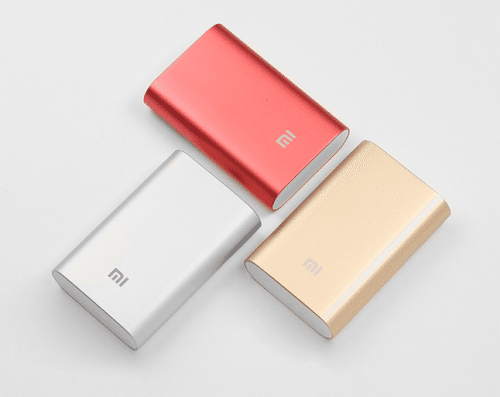 Photo courtesy of Xiaomi
Thought of that particular person who is always borrowing someone's power bank for their own personal use? Time to get them their very own power bank then, and apart from it being a practical and hardy gift with a guaranteed universal appeal, the only catch is, of course, deciding which brand you should opt for although most people swear by brand leaders like Pineng and Xiaomi.
With these stocking filler tips in mind, may you stay merry with all the gift-planning and giving without spending too much! For a better shopping experience this Yuletide season, make sure that all your purchases are made with a credit card.
Don't have one on hand yet but interested to land your hands on one? Check out our comparison tool and find out which credit card gives you the best rewards in accordance with your spending style. Happy seeking!
Are there any other classy, affordable gifts that you would like to recommend to us? Let us know in the comment section below.