Few joys in the world can compare to the joys of being a parent, although in the current age, a child comes with quite a hefty price tag. The cost of raising a child from the point of birth to graduating university was estimated to be between RM400,000 to RM1.1 million in 2016 – that's more than enough to buy a luxurious condominium or a sports car. Also, at the rate our economy is going, the figures are expected to grow higher with each coming year.
What with raising a baby and keeping up with all the other living expenses, things can be financially overwhelming for new parents. But don't worry, we've compiled these brilliant money-saving ways for you to stretch your money while being an awesome supermom and superdad.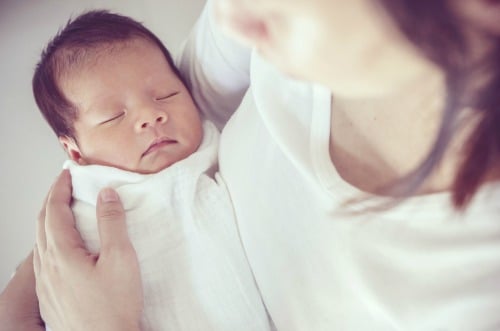 Breastfeed Your Baby
It stands to reason that the easiest way to save money while raising a child is by breastfeeding. Baby formula can easily cost around RM32.50 per kilogram – and that's the average cost for the lower-end baby formula which may or may not suit your baby. Depending on the number of times your baby needs to feed, you may need to buy up to 3 kilograms of baby formula in a month, which, when calculated per month and per year as below, could burn quite a hole in your wallet:
RM32.50 x 3 = RM97.50 per month
RM97.50 x 12 = RM1,170.00 per year
Of course, not all babies are the same as some could be lactose intolerant. If that is the case, parents will need to fork out over RM4,000 a year for specialised baby formulas. Fortunately for most cases, it's advisable to continue to breastfeed lactose intolerant babies to help strengthen their intestinal lining and provide all the nutrition they need to grow in good health. So it goes without saying that breastfeeding is the holy grail for new parents to save a huge chunk of money. Not only it's free, it's also the healthier option for your bundle of joy.
Make Your Own Baby Food
A no-brainer, making your own baby food at home is a whole lot cheaper and healthier than the ready-made ones – and you have absolute control over what goes into your baby's diet. You can further save by buying ingredients in bulk and prepare a week's – or a month's – worth of food, and keep them fresh in the freezer.
If you find yourself stumped over what to prepare for your little one, head on to the Internet where you can find plenty of healthy baby food recipes.
Ask For Hand-Me-Downs
Know other parents with older children? Don't be shy to ask for hand-me-down clothing or baby gears. Be mindful of the used things that you shouldn't accept for your baby's safety, such as feeding bottles, breast pumps, cribs, mattresses, car seats, as well as anything that often gets wet; such as sippy cups and bath toys.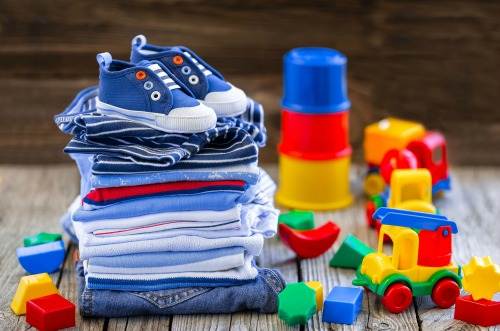 Shop for Second-Hand Items
For the things that you can't get as hand-me-downs, buy them at second-hand shops. Buy items like shoes, toys, changing tables, rocking chairs, playpens, and high chairs from trustworthy second-hand shops. Just make sure to test and inspect them before purchasing to avoid any accidents or health issues in the future.
Share With Your Baby!
Share things like shampoo and body wash with your baby. After all, baby products are usually formulated without harmful chemicals, dyes, and fragrances. Skip the trip to the adult's toiletries aisle (which ultimately saves huge bucks) and take part in your baby's beauty routine.
Don't Fall For The Parenting Products Hype
Baby detergent, designer diaper bags, baby food maker, bath thermometer, bottle warmers, designer baby slings, the list goes on and on. Countless corporations take advantage of your protective maternal/paternal instincts and entice you to spend your precious money on completely unnecessary baby things. As a matter of fact, babies don't need to have fancy-shmancy wipes, or a specially-made food processor, or that fabulous baby sling with a three-digit price tag you've been eyeing.
Just use the same food processor you've always been using for your food, gentle antibacterial wipes, and DIY your own baby sling. Just look for the free step-by-step guide on the Internet.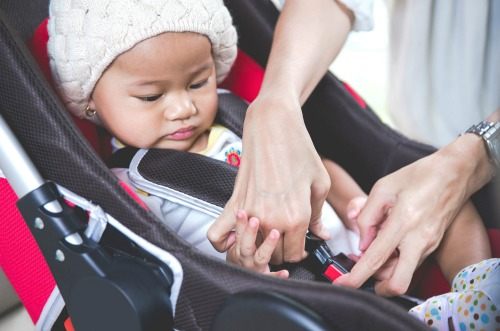 Opt For Cloth Diapers
You'll be amazed at the amount of money that parents spend on disposable diapers each year. Even the generic brand diapers can easily cost you up to RM1500 a year. That amount of money could be put to a better use; such as your child's education fund. Use cloth diapers instead, they're long lasting and environmentally friendly – not to mention budget-friendly.
DIY Baby Products
You can make countless baby products yourself, sans all the harmful chemicals and additives. Baby wipes, diaper rash ointment, baby lotion, powder, and massage oil are just a few of the things that are easy to make at home. Again, it's not hard to find the homemade baby product recipes online.
If you have the time, you can even learn how to DIY baby wearables such as bibs, blankets, and socks.
Read also: Things You Should Know Before Deciding To Be A Stay At Home Parent
Buy Convertible Baby Furniture
Slash down on your costs further by getting baby gears that can grow with your child. Instead of buying a baby crib, opt for a crib that can turn into a toddler bed, and get a stroller that can shift from a newborn to toddler mode. Some strollers can also double as a flatbed for your baby to sleep in comfortably. It's all about making the smart choices to stretch your money as far as it can possibly go.
Remember to think through every single purchase, no matter how big or small it is. A little savings here and there can add up to a lot in the long run, and you'll need every cent you can save to provide a comfortable and nurturing environment for your child. While you shouldn't compromise on your baby's safety and health, sometimes the frugal option is the best option for your baby's future.
Do you agree with our money-saving tips for new parents? What are your parental money-saving tips? Share your tips and thoughts with us on the comment section below!