It's the final month of 2014 and December usually means a time of holidays, festivities and fun. Christmas will be celebrated, school holidays spent on vacation and the New Year ushered in by partying or gathering with family. However you choose to spend your December; one thing is for sure; you're probably going to be spending a lot more money at this time.
If you've already planned a holiday budget, good going! But if you haven't, it is necessary to make a separate budget from your usual month-to-month commitment list as spending is sure to take a steep curve. If you're in the midst of making your holiday budget, consider these top tips to making one that works like a charm no matter what you have planned to end 2014.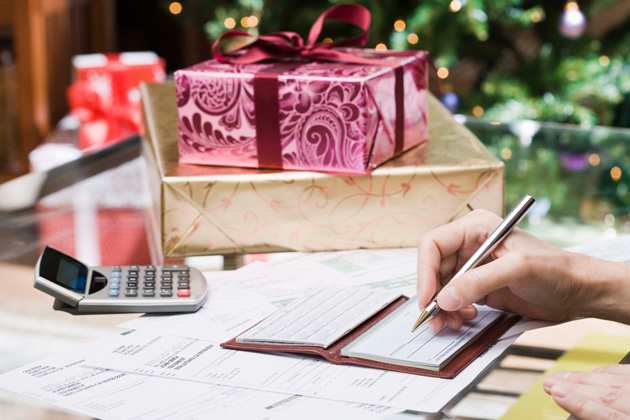 1. Make a Full List of Money Commitments
When making budget for anything, it pays to be inclusive. Making a full list of everything that you need to spend on will alleviate the problem of finding out that you didn't have enough for everything you planned in the first place. Making the list means recording even the smallest spend – such as sunscreen and sandcastle pails for your toddler or small Christmas gifts for your neighbour's child. Even if you feel you've added too much to the list, you can always cut this down later. You'll also know what items you have money for and which you don't.
2. Do Your Research
Once you know what you need to spend on; you can now take some time to research where to get it for the best price. Having an estimate price means having more realistic budget figures that you don't end up over-shooting in the first place. For instance, flight prices to your preferred holiday destination may be X amount a month ago but December usually means higher prices so using the same estimate won't really work.
Doing research will also help you find out about deals that may be offered at the last minute. Sites like Groupon may offer deals on everything from hotel stays to Christmas dinners whilst sites like Big Sale and Deals Malaysia will have a slew of offer advertisements to keep you clued in to what's on sale or promotion.
Your credit card may also be able to offer you unrivalled shopping perks on normal priced items. Check out the little booklet included with your monthly bill, contact your bank or check out our promotions' page, which keeps you updated on the best card promotions.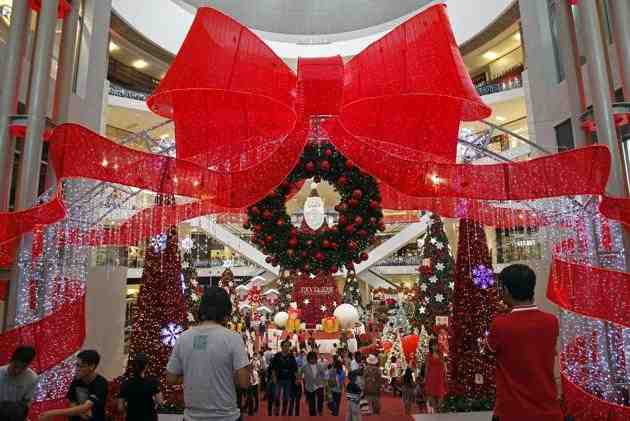 3. Be Realistic
Part of the reason for doing research is so you know how realistic the sums in your budget are. Don't expect an almond for the price of a sunflower seed. But you'll only know the difference in price if you actually took the time to research.
December really does make a lot of things more expensive and many a time, store promotions are in place simply to make you spend more so don't fall into the trap of going in without knowing what you're up against.
4. Don't Wait Till the Eleventh Hour
Doing your research may take some time but do your best not to take too long before buying items or making restaurant and hotel bookings. Last minute plans, especially during the Christmas season can make prices sky-rocket higher than the Lazarus Missions in Interstellar. Once you've made your decisions, lock down your buys before the buying frenzy grips.
Besides the high last minute prices, you also run the risk of allowing last minute stress to affect your buying decisions. The panic may cause you to buy much more than you initially intended at prices much higher than budgeted.
5. Follow the List
There is little point in making a budget and shopping list if you don't follow it. Stick to your budget if you really want it to reap it's rewards. Take your list with you whenever you go out shopping or open the laptop to make bookings. As such, it helps to put it down in a portable device like your smartphone or tablet. If you're old school, you can always write it down in your 555 notebook. The point is to make it accessible to you no matter where you go.
6. Your List is a Work in Progress
Like with anything in life, budgets can be pretty fluid. Don't be afraid to continuously improvise and do the necessary to make your budget reflect real life as much as possible. If you've bought or booked something more expensive than anticipated; make sure you rework the budget to take into consideration this increase so you're not rudely awakened by your balance at the end of the month.
Making a budget doesn't have to put a damper on your holiday cheer. In fact, if you plan right, you'll find yourself enjoying the time a lot more than if you were constantly worrying about your credit card bill.