While some of your friends may already be mothers of two; you're still calling your beagle a furkid. The in-laws are nudging you to have a baby of your own and you start to think, "hey, maybe I am ready!"
Your heart says yes, but your mind cant help but wonder if you're financially prepared to have an additional dependent. Well, it's time to get down to the numbers. If you're planning for pregnancy, here are the important things you and your spouse should consider prior to having a child.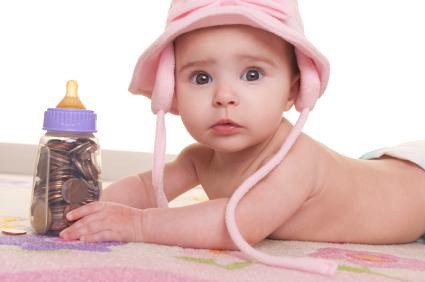 Medical Insurance
As much as you and your spouse are excited about pregnancy, it's important to prepare ahead and create a safety net for your pregnancy in case of complications during delivery. Having a medical insurance may not deter it from happening but it could definitely save you the headache and five figure medical bill. Many medical cards and regular health insurance coverage don't extend to maternity cover, so you may need to apply for one especially for it.
Insurance companies issue child medical policies and riders such as Prumychild, Zurich Flex Maternity Care, and AIA A-Plus Venus Extra, PruLady to provide coverage on pregnancy and childbirth complications. If you didn't have one, apply to get protected during the 18 to 35 weeks of pregnancy.
Prices may differ according to age, state of health and the minimum sum assured. The annual premium rates could range from RM400 to RM1,500 depending a combination of these factors.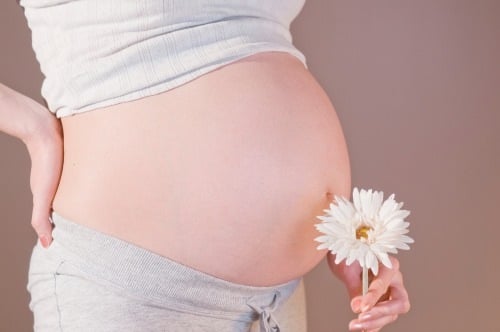 Pregnancy Check
Monthly check ups at the hospital are compulsory to monitor your foetus' heart beat and progression. Your first check-up starts within the first 10 to 12 weeks of pregnancy but you can indeed go at any point in your pregnancy should you feel in any way uncomfortable.
Depending on your needs and purpose, each visit could cost around RM80 to RM180.
Supplements for Pregnancy
What you eat during pregnancy could give your baby the healthiest possible start in life. Therefore, supplements such as Omege-3 Fish oil, Obimin and Folic Acid are great supplements to have during pregnancy. Some hospitals provide some of these supplements, but if they don't, you can purchase these easily at your nearest pharmacy.
The amount of health boosters required vary across pregnancy, the approximate cost could range from RM60 to RM150 each month.
Ward and Delivery Cost
In the case of a normal childbirth, the cost depends on which hospital you choose. Unless you're a government servant, the cost of natural birth is RM300 (not including ward and other miscellaneous charges) whereas a C-section would cost RM 800 at a government hospital. However, cost of delivery at a private hospital is a whole lot more. So if you decided to give birth at a private hospital, be prepared to pay 5 to 6 times more on both natural birth and C-section.
After delivery, you will have to stay in ward for a few days to monitor the progress on both you and your infant . The ward fees for one bed will cost RM80 per day in at government hospital. There will of course be other medication and service fees to account for so be sure you have a minimum of RM2,000 if you plan to have your delivery in a government hospital.
Confinement
For post-partum care, the confinement period is a crucial time for mothers after delivery. At this time, a confinement lady is hired to cook, bath your baby and if you want; perform post delivery massages. They essentially ensure that you and your baby is well taken care of. All of that could cost between RM3,000 to RM4,000.
Medical Care for Your Child
Immunisation isn't something you can opt out of. Vaccination protects your child against life-threatening diseases and normally, vaccines such as Hepatitis B, Diphtheria, Tetanus, Pertussis (whooping cough) / and Haemophilus influenzae type b. are mandatory during the first 6 months till 1 year of age.
The total costs of your child's immunisation jabs could cost less than RM1,000 at your regular clinic. For those who prefer to follow up with a pediatrician, these mandatory jabs could cost you up to RM3,000.
Nursery/Babysitter
Your maternity leave is due and it's time to get back to work. So, it's time to hire someone who would take care of your little bundle of joy while you are away. If you prefer a baby sitter who would look after your child on a one on one basis, the fees are usually higher. However, if your child is taken care of among other babies, the fees are lower.
The cost of hiring a baby sitter could range from RM400 to RM850.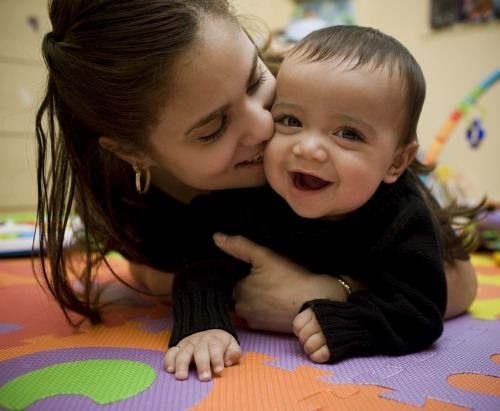 Neccessities
At 24 hours around the clock, having an infant requires your utmost attention and care which includes every 3 hours of feeding time; new clothes purchased every 2 to 3 months; diapers; and toys for teething.
While essential items like a breast milk pump, strollers and baby cot are one-off investments (or free if you're lucky enough to take some hand-me-downs) which could range from RM100's to RM1,000's, daily needs of your baby could be what drains your pocket faster than a broken down Bentley.
With that said, let's look at the monthly expenses needed for your child.
The table below shows the price of essentials and the total for each month.
| Items | Price(RM) |
| --- | --- |
| Puree | 240 (7.99 per can X 30 days) |
| Milk formula(Affordable)600gm | 43.80 (21.90 per tin X twice a month) |
| Milk formula(Premium) 600 gm | 196 (98.00 X twice a month |
| Diapers 58 pieces | 67.78 (33.89 per pack X twice a month) |
| Total cost per month | 547.58 |
During first 6 months, your baby will be breastfed and/or fed milk formula. Looking at the figures, a total of RM547.58 is the minimum required each month to feed your baby. When your baby is ready for more solid food options, you will have to pay more in addition to the list on top. Although the list above isn't comprehensive, it gives you a peek at some of your baby's most important monthly expenses. So, be prepared to prioritise these items in your budget list.
Ways to Save on Baby Cost
Make your own baby food. There may be ready-to-eat baby food in the market. But, nothing beats having traditional porridge with added mashed carrot and potato. It's a healthier option and trim food expenses.
Hand-me-downs. Baby's growth spurt can be a lot faster than you can imagined. So, why splurge on brand new clothes or cots and play-pens if you can receive some hand-me-downs from friends and family?
Utilise government hospital facilities. Delivery services, consultation and medical care provided from the government hospital could save you heaps. Unless your baby required emergency medical attention, you could make time and brave the queue.
Buy used items. Some baby items like baby court or play pen doesnt have to be brand new. You can find affordable options and pre-loved items at a pristine condition at online site like mudah.my.
A look at even some of the cheapest and most basic need items of your child brings us to pretty hefty amounts. It means that no matter who's pushing you to have a baby – the most important thing is being able to care for your bundle of joy (and yourself!) well. A baby is a big responsibility but millions around the world are having them just fine. Some planning and prudence is all it takes. Good luck!