Christmas is just two weeks away and if you're anything like the majority; you've probably not bought a single gift. The panic sweeps over you as you discover that it is the almost painful mid-month broke spell and not a gift has been bought.
Sure, you can always go the "Christmas is so commercialised" route and announce that you refuse to partake it and hence, wipe out the need to buy anyone gifts: but just like the presents you aren't buying, that story is unlikely to sell.
To help you out; we've come up with some pretty unique and creative (cough, cheap, cough) gift ideas that will still make you look like a winner.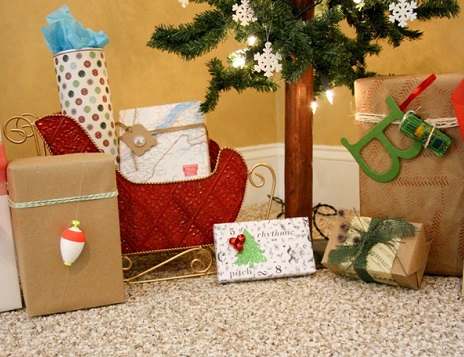 1. Going for a Song
Do you have a special song with your significant other? Or perhaps it's the song your mother sang to you as a child. There's definitely a song that has special meaning to you and a loved one so why not buy it? Buying just one song on iTunes will cost you at the most, $0.99 (RM3.40) but if you're feeling particularly generous; you can buy the whole album for $9.90 (RM34). But since we're looking at cheap; make that song more than wax lyrical for you to the recipient. Write a card or on hipster notepaper about how special the song is; how special the recipient is and how much you hope they'll enjoy it.
Who said romance need be expensive?
2. Put Together a Care Package
A little more expensive than the first idea, it still won't break your budget and is no less creative. Care packages were once humanitarian aid packages distributed by the CARE organisation during the Second World War. These packages contained food for the starving people.
Today, care packages contain food and items of comfort for the recipient; a modern day take on the original care package. As such, all you need to do is fill it with simple, everyday treats like biscuits, jams, chocolates or peanuts and another small gift that is personalised to the recipient, like a favourite magazine, novel or DVD.
The reason a care package beats a hamper is because of it's personalised touch. A care package contains less items than a hamper but each is carefully selected with the giftee in mind.
Create a care package for your friend or loved one with a mix of their favourite snacks and a small gift. The whole thing could cost you less than RM30.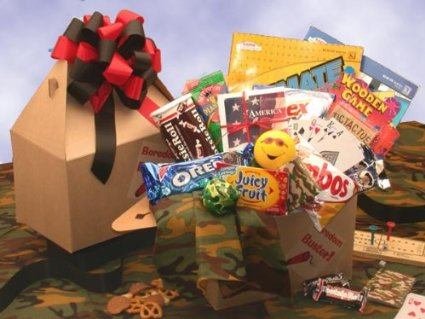 3. Do Their Homework For Them
This idea will cost you nothing in terms of money but a hefty bit of time. We don't mean actual homework but the 'homework' adults need to do in grown-up life that sometimes take a back seat because we're too busy.
Is your spouse looking to buy a new car? Why not do the research for them. Look up car dealers, loans and installments (or you could just come to us and we'll help you sort it!) to help them out.
Maybe your parents want to go on vacation. Even if you can't afford to pay for the event; offer your services as 'travel agent' and see what you can do to find them the best deals.
If you know what kind of information your loved one needs; you'll know if it's something you can easily do to make them happy. Draw out a 'research' contract for them where your gift is offering them this service absolutely FOC.
4. Give Them the Gift of Memories
Everything is digital these days but you still find homes displaying picture frames because there is nothing quite like filling up your living room walls with the memories you have with loved ones.
Frames on their own are pretty sad gifts but put in some memories and the idea takes on a life of it's own. Print out some of your favourite pictures with the recipient and have these framed in a collage of sorts or put one picture in and give them the rest to rotate if they so wish. Photo printouts only cost RM1 and are instant these days. Just five photos and a simple frame would only set you back RM10-RM15 but will mean much more to your giftee.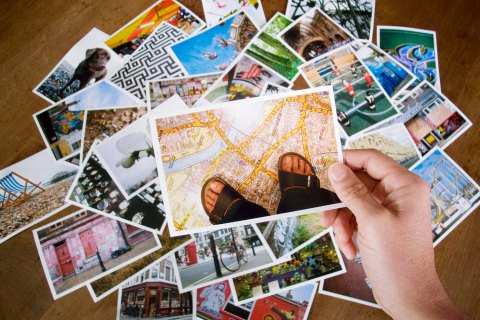 5. Give Them a Lunch a Month
Okay; this gift does add up to be pretty expensive but you get to break up the cost into a monthly installment of RM30 (or however much you set as the lunch budget); it gets a lot easier to stomach the cost and; it's a gift that goes on well into the new year.
The idea is to show the person you care; more than once a year. Give them a card indicating how many months you are committing to buying them one special lunch; the dates you will choose and the budget you are setting.
The idea behind this is to create more opportunities to bond and spend time with each other as well as to cut down the lump sum costs of an expensive bunch of Christmas presents!
And there it is; some creative ideas to saving money and getting your Christmas gift-giving sorted. The internet is also filled with a tonne of ideas on unconventional gifts – you'll surely be spoiled for choice!