Finding the right home to suit your budget, needs and tastes is challenging enough but once you're done with that, you'll be eager to start making your house a home. Now comes the next most important part of homeownership: furnishing your new abode.
If you have a tight budget, owning a stylish home may seem improbable. And, who's got the money for an expensive interior designer?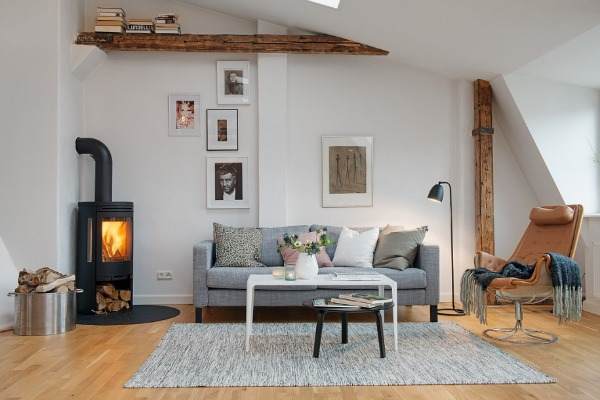 Before we get into the tricks of the trade to home furnishing on the budget, lets look at the most important things you'll need for your home to take shape. The table below shows the costs of the basic items you will need to furnish a standard home with 3 bedrooms and 2 bathrooms, a kitchen and a living room. Of course, tastes will vary and some may prefer to spend more on say; the kitchen as opposed to the living room or vice versa. Please note that the prices are suggestions and in no way guides to how much you must or must not spend.
Things you will need for your home
| Items | Price(RM) |
| --- | --- |
| Bedrooms | |
| Double bed Mattress | 249 |
| Bed frame | 399 |
| Hanger for door | 49.90 |
| Wardrobe | 299 |
| Study table | 119 |
| Long Mirror | 29.90 |
| Used office chair | 50 |
| Per Bedroom Cost | 1,196 |
| Total for 3 bedrooms | 3,588 |
| Kitchen | |
| Cabinet and Wardrobe | 3,300 |
| Refrigerator | 980 |
| Kitchen sink | 280 |
| Washing machine 6.5kg(Used) | 330 |
| Bathroom | |
| Shower Heater(New) | 350 |
| Living Room | |
| The Lazy Sofa | 899 |
| Dinner Table(Used) | 300 |
| 4 Dining chairs(Used) | 260 |
| TV(Used) | 950 |
| TV Cabinet | 599 |
| Coffee Table(Used) | 299 |
| Total | 12,135 |
*The prices below are quoted from mudah.my and Ikea. Prices are accurate at the time of research.
As you can see, a whopping total cost of RM12,135 is needed to only cover basic furnishings excluding home decor and miscellaneous bits and bobs which complete your home such as curtains and bedspreads. It's a big amount to spend when savings are low after hefty downpayments and other home buying fees.
So, where do you go when you need financial help? There are a few options you can take if you don't want to deplete your savings further for furniture or if you simply don't have the money. But before you do; try some of these cost-saving measures:
Make a list and set a budget. Your list of needed items and budget will ensure you know how much money the lot is going to cost you and remind you not to go overboard with the purchases.
Compare prices. Don't just buy the first thing you see. Do some legwork and trawl online sites for the best deals. You will also sometimes need to make the call between saving money or buying something a bit more lasting. The choice is yours but without the comparison you won't have any choices.
Buy Secondhand. Mudah is filled with listings for secondhand furniture; many in usable condition. Buying secondhand shouldn't give you the impression of grotty old sofas and rattling beds – some antiques we tell you, are better made than anything new you can buy from the store! There are also quite a few secondhand stores in town you can visit. A quick google should give you a list of locations.
You can also check the classifieds in Expat forums and websites. Quite often, people looking to quit the country will want to sell fast (so this means cheap!) but many have only been here a few years so you're very likely getting a quality piece of furniture very lightly used.
Hand-me-downs. It might seem bad for your pride but if you are a first time homeowner; there's no harm in having a few hand-me-downs. Relatives and friends who are thinking of upgrading furniture may be happy to let you have their older items FOC. Maybe just buy them a drink.
Cut down the buying list. Are you a busy executive who rarely eats at home? Do you need a fully equipped dining table for 6 for dinner parties you only see on Downton Abbey? Or maybe you don't need a mirror table for the 150 hairbrush strokes recommend daily. These are definitely things you can buy later but starting small with only the absolute necessities mean a lighter blow on your wallet.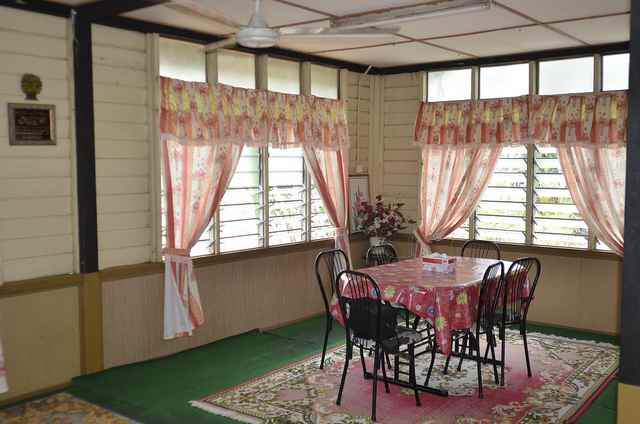 Still have a huge bill after all the above moves? That's ok; here are some payment options you can consider to lighten the financial load.
*Payment Options *
Home Loan Plans
When you apply for a home loan plan, do look out for renovation and furniture top-up loans that you can take with it. This loan will be secured by the home you purchased and thus the interest rate will be much lower than any personal loan you could take. Be warned however, top-up loans can go on for many years (sometimes as long as the home loan itself) and this will cost you much more in interest than a personal loan despite having a lower interest rate.
Do the math and only take the top-up loan if you can pay it off quicker to reduce the interest incurred. Of course, this doesn't mean free money which you can now use to purchase that sheepskin rug and marbled tile bathtub! Remember, basics!
Personal Loan/Credit Card
Unless it's an emergency, you might not want to use up your savings for home furnishing. You can explore the option of taking out a personal loan or credit card where you can pay the amount through monthly installments. Personal loans can be quite expensive as they are calculated on a flat rate. This means your interest charge is calculated from your initial borrowing amount and not the reducing balance. Imagine having only RM100 left on your principal amount but paying RM10,000's worth of interest fees!
Credit cards however, offer fixed rates, which mean your monthly repayment is calculated on reducing balances based on the usual 15%- 18% interest rate which allows predictable future payments. The rate is typically higher than a personal loan but due to the calculation method; you may end up paying less over the duration. Credit card balances can also be paid off faster where else personal loans tie you in for a fixed period.
The downside to credit cards though is that nothing beats the power of cold cash that you get with a personal loan. Many small shops and dealers don't like accepting credit card payment so you will need to simply shop at big furniture shops. Credit cards also have a spending limit. Unless you have a few cards to swipe, you might not be able to pay for everything with one credit card.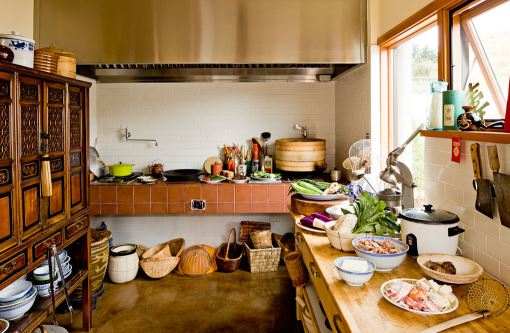 How do I save money on furnishing?
Home basics are a essentials which usually comes with a big price tag. But, that's not a good reason to spend on things than you can't afford. Proper planning makes you a smart shopper.
Creating a cosy yet affordable home may be time-consuming and requires some conscious effort. However, you will be please with the end results when you can furnish your home the way you want it without the threat of debt collectors ruining your peaceful stay.