So you finally decide to move to a better place. A new home, a new environment, a fresh start. But before you get there, the biggest hurdle that you will face is the MOVING.
The word itself can send chills down many people's spine. The tedious process of house shifting is usually visualised as nerve wrecking, tiring, expensive and something that you would not want to do for another 100 years.
Although, we can't help with the lifting of boxes perhaps we can alleviate the weight on your wallet with tips on moving for less.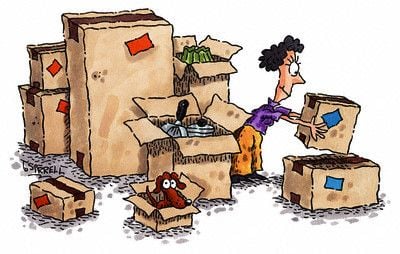 Plan Ahead For the Best Deals
Planning early isn't just good for your sanity; it's also good for negotiating prices with the mover. A mover who is alerted of your impending move is able to manage his time better and offer you the best rates because he may be able to plan his other moves in turn. It also gives you more time to scour deals.
If you plan to shift at the end of the month, you can start 2-3 weeks earlier so that you have loads of time to prepare everything before the judgment day. Leaving planning to the last minute will mean that you will have to take whichever mover is available for whatever rate he is offering.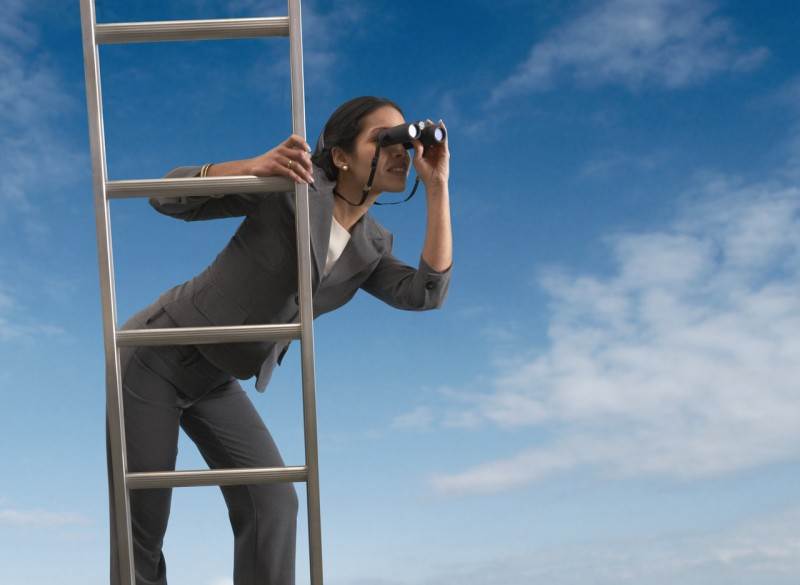 Keep Only the Necessities
Why not set up a yard sale to sell all that unwanted stuff? Moving a whole load of items you never use anyway is not the best use of your moving cost. You shouldn't have much problem unloading your spare stuff. One man's trash is another man's gold, so give a chance for your extras to turn into someone's must-have.
At the same time you will get some extra cash, so it's totally worth the try! Those extra bucks will be useful for the cost of shifting your house. However, if you feel that setting up a yard sale is not your cup of tea, you can always opt to sell your unwanted items over the Internet.
Websites such as Mudah Lelong, eBay and lots more will give you a pretty decent price for your throwaways. If you don't even have time to list the items online, you can always make simple brochures and hand it out in your neighborhood that you have things to sell.
Lastly, you could also opt to donate your items. You won't get any money this way but it will save you the hassle of selling and it can all be donated in one go. Of course, do make sure the items are still in good working condition! Please don't donate unusable or items in bad condition.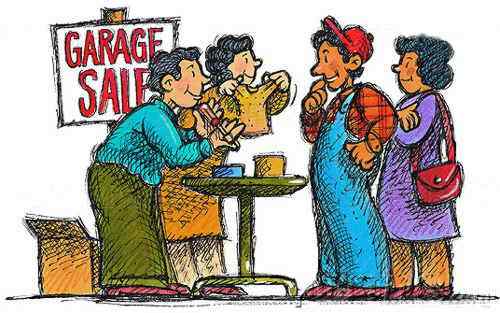 Sharing to Save
If you decided not to pay for professional movers, you would have to get a lorry or van to get all those items over to your new house. Professional transport services are quite convenient, but they can get really pricey since they charge you according to how far you would want to travel.
To overcome this, you might want to consider sharing the lorry or van together with anybody who is stuck in the same situation as you. You can post on social media to see if anyone would like to share a lorry but if not; you can try asking the movers themselves. Say you're happy to share the lorry if anyone else has only a few items to move and level the cost accordingly.
Apart from lorry pooling, invite your friends over to help you move and then unpack when you finally reach. A friend in need is a friend indeed, so get all those friends of yours to give you a helping hand. It might sound a bit like you're freeloading but you can always repay your friends in kind such as buying them meals or offering to help them when they move too.
Don't Pay (Much) For Boxes
You have to pack and packing requires cardboard boxes. But don't get caught in the trap of spending loads for the boxes and containers. Visit a convenient store nearby or a hypermarket and ask them if they have cardboard boxes to discard. Sometimes, you can simply find these boxes chucked near the supermarket loading area.
The shop would be more than happy to give them to you for free but even if they did feel like charging you, you can be sure it will be a mere fraction of the price you will pay for a pristine, brand new box.
If you want to safely transport your beautiful antique items, just get cheap bubble wraps, raffia strings and old newspapers. That should do the trick! Cheap, easy and it protects your dear and costly antiques, as well as any other fragile item.
Moving can surely be hectic but by taking a mostly DIY approach, you can save on the professional mover fee.
Do you have other tips? Let us know in the comments 🙂