Some of us make Christmas plans ahead while others leave things to the last minute and find themselves rushing around the stores on Christmas Eve, frantically looking to get everything done. Especially for those having to juggle a full career or bustling home life, Christmas may be the last thing on their minds. Whilst there isn't much wrong with getting into the festivities a little late; more often than not, this may encourage you to spend beyond your means just to meet the rush or buy yourself some convenience when the clock is ticking.
But that does not have to be the case. Let us help you prepare for a fantastic Christmas without breaking the bank on last minute panic binges!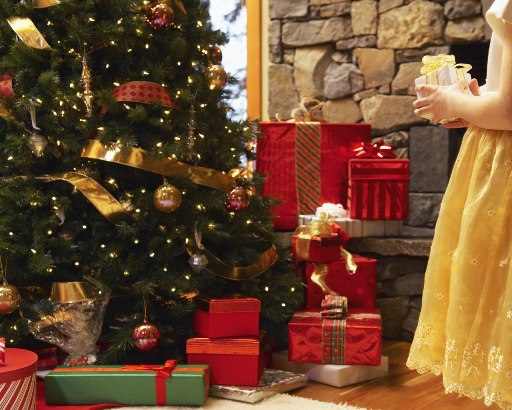 Christmas Feast
During this festive season, it's not unusual to see crowded restaurant with people queuing to get Christmas eats or if you're planning to roast your own turkey; you find yourself faced with empty turkey coolers at supermarkets and sold out signs at the takeaway restaurants. But turkey isn't the be-all-end-all of Christmas.
If you're craving delicious roasts; why not head to pretty much any large hypermarket for a roasted chicken or two? AEON Big sells roasted chickens daily for as low as RM10.95; select Jaya Grocers' sell them for RM15.95 and you can even find these delicious treats at select Cold Storage outlets for RM18.90. Or you can roast your own chicken for less than RM10. Throw in a couple of roasted potatoes (you can even cheat by buying frozen roast potatoes for RM6.99 at TESCO), vegetables and voila! Your main meal is set. Grocery stores and hypermarkets also sell fruitcakes and traditional Christmas sweetbreads like panettones and stollens for less than RM50.
If you need more meat in your Christmas diet, why not have a barbeque? All you'll need is some marinated meat chops (you can even find readily marinated meats in major hypermarkets now!) and sausages and you're good to go.
A delicious Christmas meal doesn't have to be elaborately planned nor super expensive; all it takes is some ingenious scrounging at local stores for handy alternatives.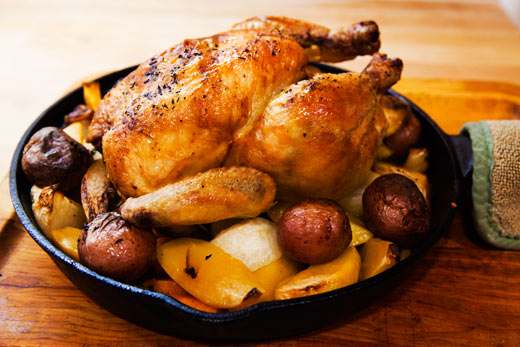 ** Christmas Gifts**
Gift hunting takes time and effort. Departmental and gift stores offer wide range of product selections available to both adult and children. Gift stores like S N J, Daiso and Rooms offer functional, inexpensive and creatively designed knick-knacks that could do no wrong as a last minute gift. If you're feeling a little more generous, but don't want to buy the wrong item; purchase departmental gift vouchers or buy them an item online and print out the redemption or description of the item if you worry it won't arrive in time.
As a last resort, you could stick cash into a Christmas card ang pow style. In this tough economic times, we bet no one is going to say no to some cold-hard cash.
Christmas Decor
Decorating your home for Christmas may seem like a lot of effort and money but it doesn't have to be. Here are a few nifty decor ideas and quick cheats to getting it cheaply.
Hanging a wreath on your front door or wall could instantly lighten up the atmosphere. Whether its a small or large wreath, this piece of Christmas decor could subtly switch to Christmas scene without much effort. You can buy a beautiful bauble wreath, garlands and even hanging ornaments at Ikea for an affordable price. But if the trek to Ikea seems to painful during the Christmas rush; you can buy cheaper versions at Living Cabin, Kaison, Daiso, Japan Home Centre and Fun & Cheer.
Garlands comes in different shapes, colours and designs. On your curtain, drape strands of beaded garlands over the curtain rod and tape on the back to secure. This tips leave room for creativity. So, feel free to mix a few strands together and drape them over your curtain rod.
Candy cane is frequently associated with Christmas. So, what would Christmas be without candy canes around the house? Adorn your coffee table with a bowl filled with these sweet candy canes easily purchased from select grocery stores like Jaya Grocer and Cold Storage.
Don't want to set foot in any supermarket? Then make your own deco from stationery supplies or printables!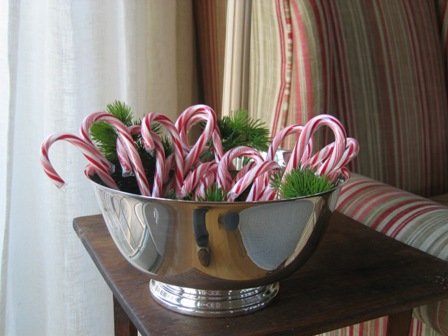 Lastly, have a Merry Christmas
Christmas is a great time for family and friends to catch-up for a quality time together. No matter how last minute this preparation may seem (or may not), you can still put together a wonderful Christmas celebration if you know where to get the goods. We hope this quick guide will help you busy lot out there. Good luck and have a Merry Christmas.