Thinking of getting your next laptop computer but not sure how to go about it? Why not have a read of our top tips below and learn how to stretch your ringgit further and get the best laptop for your budget.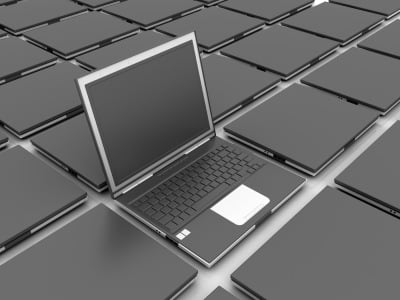 ---
Tip 1. Laptop vs. Desktop or Tablet?
Most people plonk down for a laptop as it gives you a mix of
portability with computing power, even if you have to pay a little more
for it With so many options now in the market, it can be quite a difficult decision to make when deciding between a less-portable desktop computer, a traditional 1.5-3kg lug-around laptop/notebook computer, or a flashy new 7-inch or 10-inch tablet.
This quick table should help you decide:
Feature for Comparison
Desktop
Laptop
Tablet
Most suitable for
Content Creation
(ie. heavy media editing, multi-screen work)
Content Creation and Consumption
(ie. worksheets, slideshows, writing emails)
Content Consumption
(ie. Surfing the web, reading emails)
Computing Power / RM
High Power
Mid Power
Low Power
Portability
Not Portable
Portable
Very Portable
Price Ranges for an "Average" Device
RM1,200 – RM3,000
RM1,500 – RM3,000
RM600 – RM1,500
"Average" here means what we expect 90% of Malaysian consumers to purchase.
---
Tip 2. Are you buying "too much" laptop
In Malaysia, if you think back to several years ago, RM2,500 was considered a good price for a budget laptop which can do basic stuff like surf the web, edit documents, check emails etc. Today, paying that much will get you a seriously powerful machine, and Apple with their "premium" positioning gets away with charging much more than that.
And it's not just underpowered plastic boxes in the RM1,800 – RM2,000 price range, either. Intel Core i5 CPUs and touch screens in slim, reasonably attractive bodies, with 128GB SSD hard drives are available in that price range — which is more than adequate for most users, unless you're planning on editing a lot of HD video or playing very high-end PC games.
Unfortunately not all of us have moved with the times, and things will continue moving further with the inception of touch screens and tablet hybrids looking to push up prices
---
Tip 3. Think about your Laptop Portability
Now that you've decided on the laptop, the next question is usually "What kind of laptop should I buy? Light and basic or bulky powerful ones?". The best way to answer that question is usually with how frequent you expect to carry around your laptop. Every day? Once a week? Once in a while?
The answer to that should determine what screen size your laptop should have, which largely defines the system size and weight. Everyday and multiple times per day commutes suggest a lightweight 13-inch ultrabook (similar to the Dell XPS 13 or MacBook Air). Making a surprising comeback are ultraportable laptops with 11.6-inch screens, including several recent 11-inch hybrids and Windows tablets, where you may only have to take the screen with you and leave the keyboard base at home or the office.
More common midsize laptops, such as the 14-inch or 15.6-inch model probably sitting on your office desk right now, are OK but not much fun to carry around more than once a day.
Lastly, if you're convinced you're never going to need to take your laptop along with you, except something like once a month, then a big 17-inch or larger desktop replacement is a viable option. Keep in mind that most of these big laptops can't run for very long away from a power outlet though!
---
There you go! Some quick and handy tips to choosing your next laptop computer, hopefully this will help you make the most out of your budget.