It's easy to be skeptical when buying anything over the phone, much less an insurance policy – which you'll end up having to commit to throughout your insured period. But what if the policy offered sounds attractive and beneficial to you? Should you trust the voice over the phone and go ahead with the purchase? When should you say yes to an insurance telemarketer?
Don't worry, buying an insurance policy over the phone isn't as scary as you may think. Let us guide you on the entire process of dealing with an insurance telemarketer, and whether or not you should give them the okay.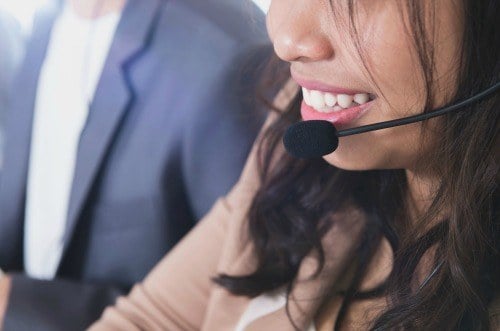 How Do I Know If This Person Is Genuine?
Telemarketers who are attached to a licenced insurance company or a registered third-party company must adhere to strict regulations laid down by Bank Negara. At the beginning of the call, they must clearly state the name of the company they're working for, and explain why you're listed as one of their leads – whether you've purchased a similar insurance product from them, or you've if signed up for their newsletter and given them the consent to contact you for special offers.
These information indicate that they are legitimate telemarketers, and not sophisticated scammers who might swindle you off your money. They are also required by law to provide accurate details on the insurance product they're offering you. This includes features, benefits and coverage, underwriting insurer, premium amount and methods of payment available, as well as the consequences you may face should you fail to make payments for your premiums.
Should You Buy An Insurance Policy Over The Phone?
Regardless of the type of insurance, plenty of people have their qualms about purchasing an insurance policy over the phone – and for good reason. In the past (when insurance telemarketing wasn't as heavily regulated) there have been cases where people ended up paying too much or too little for their insurance policy.
But now, not only is the insurance telemarketing industry more stringent and reliable, there are also more products available for you to choose and adapt to your needs and lifestyle. Here are some of the scenarios of when you should consider saying yes to the insurance telemarketer, who you're probably putting on hold while you try to come to a decision:
You know exactly the coverage you need for yourself or your loved ones, and the product checks all of them.
You're renewing the same policy that you've purchased before (i.e. a motor insurance policy).
You are well informed about all the other options available in the market, and you're convinced this is the best product for you.
You're not fussed about the policy's panel hospitals or medical centres.
You're just looking for an affordable plan with a basic coverage.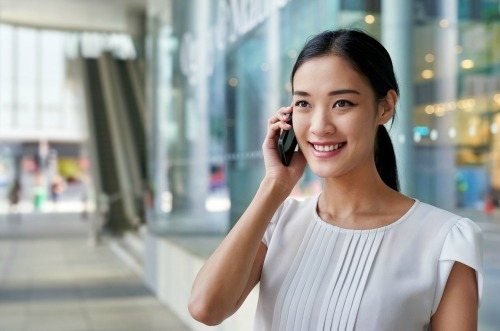 What If I Want To Purchase The Offered Policy?
If you've understood the coverage and benefits you are entitled to as a policyholder, the telemarketer will then ask some follow-up questions before going into the payment details.
For instance, if you're buying a term life insurance policy, you'll be asked to answer a few simple health-related questions, like if you've ever been hospitalised for a number of consecutive days over the last 5 years, or if you're a smoker.
Most term life insurance policies don't even require a medical check-up, such as Zurich SeniorGold, which you can either purchase for yourself (if you're over 50) or your parents!
The questions vary according to the insurance product and the insurance provider, but since it's a telephone conversation, they usually try to keep it short and simple. Once the questionnaire is completed, enter the personal details part of the conversation. This is to enable them to register you as a policyholder on-the-spot.
Neat, right? Gone are the days of filling up endless forms and documents. Once the registration is completed and if you agree with the premium amount, the telemarketer will proceed with the payment process. If you're still feeling dubious, don't be shy to ask them to put a pause on your registration and call you at a later time before making the payment so you can check the policy's authenticity online or through the insurance provider's call centre.
How Does The Payment Process Go?
After you've clarified everything you want to know, you can now continue with the payment process, at which point your credit card or banking account information will be requested. While giving out your credit card information over the phone might not be the safest thing, some insurance providers do require this as a part of company policy.
Keep in mind that the telemarketers are only allowed to charge your card or bank account after you've expressly given your consent. Which means that even if you change your mind after giving your card or bank account details, they can't proceed with the payment before acquiring your explicit permission.
What Happens After I've Purchased The Policy?
The telemarketer will advise you on the timeline of which you'll receive the physical copy of your policy, as well as your policy contract – you can also request them to send a PDF copy of your policy to your email.
You're also entitled to a 15 days grace period (also known the 'free look' period) which gives you the right to cancel the policy with full refund before the said period ends.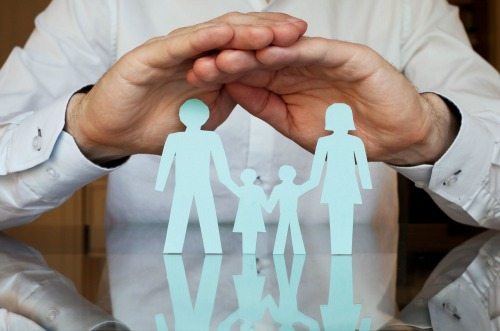 When You Should Firmly Say, 'No, Thank you'
If it's not convenient for you to take the call, or if you feel the product isn't what you're looking for, decline the offer politely, but firmly. Don't be pressured or guilted into purchasing an insurance policy that you don't need – or worse, can't afford – as it will be no better than throwing your money down the drain, especially if you end up cancelling after the allocated grace period.
If you're not comfortable with the call, inform them civilly that you do not wish to be included in the telemarketing list. Note that the call will be recorded, as it is also a form of a legal contract between you and the insurance provider should you decide to purchase the policy from them. So be mindful of what you say, and try not to agree to anything before thinking it through.
If you need more time to consider the offer, ask them to call you at a later time so you won't be pressured to make a decision on-the-spot. You can also go through the available insurance policies available in the market, and compare the premium rate on our comparison page before coming to a decision. We hope this article helps, and if you have any thoughts or idea to add, don't hesitate to share them in the comments section below!