Valentine's Day is less than a week away, your finances are a little tight from all the things you've had to renew and pay for since the New Year, and you're thinking of ways to find the perfect gift for your special lady without going into debt.
There's no need to panic, some of the sweetest and best gifts don't cost a tonne of money at all, and are just a matter of knowing how to say 'I love you'. Get inspired with these 14 perfectly budget-friendly, thoughtful, and romantic gift ideas for your Valentine – all available at just a click of a button.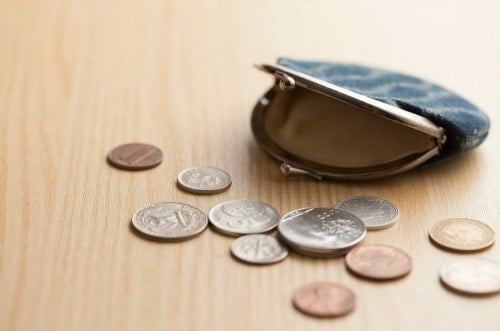 A Cute Dress
Choose the perfect dress for your lover and get it to be delivered right to her doorsteps on Valentine's Day. Want to heighten the romance on this special day? Leave her a note with instructions to wear the new dress, a time and place to meet, and surprise her with a candlelight (but economical) dinner.
Where: iShoppeMall
Price: RM19.90
Mini Album Kit
What better way to commemorate your most precious memories together than a cute assemble-yourself mini album?
Where: Typo
Price: RM20
Chic Diary
Is she the creative type who loves to express herself with the power of words? Show her how thoughtful you are by gifting her a diary.
Where: Typo
Price: Starts from RM3
Cool Pen
Every girl loves cute stationeries, and Typo doesn't disappoint in that department. From a cat to a pretzel shaped pen, Typo has a range of cool and interesting designs to suit your lady's personality.
Where: Typo
Price: Starts from RM2
Cute Coin Purse
Appeal to her cutesy side with a trendy and practical coin purse. Choose from a range of unicorn motif to glitter coin purses and watch her go, 'Awwwww'.
Where: Cotton On
Price: Starts from RM10
Trendy Shawl
Much like dresses, ladies can never have enough shawls. Besides, it's a thoughtful gift, and they'll never guess its price tag.
Where: Zalora
Price: RM19.90
Handmade Jewelry
Sure, you didn't exactly make the jewelry yourself, but it's the thought that counts right?
Where: Etsy
Price: Starts from RM6.20
Minimalist Handmade Jewelry Dish
It's cute, it's super practical, and it helps her organize her many pieces of jewelry. It also adds a touch of charm to her bedroom with itás simple and minimalistic design, what's not to love?
Where: Etsy
Price: RM10.03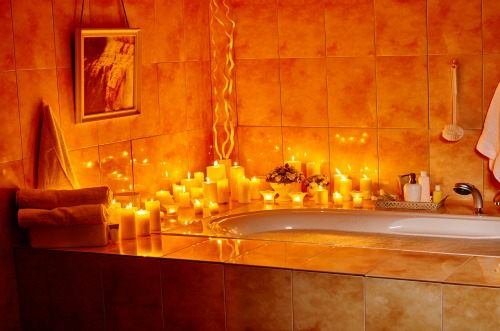 Sleek Graphic Watch
Is she always late to your dates? Present her with this sleek fashionable graphic watch that will go with any outfit as a (not so) subtle message. Whether she gets the message or not, she'll still appreciate this charming gift.
Where: Zalora
Price: RM19
Fashionable Handbag
Ladies and handbag are inseparable. Choose the style that best suits your lady and surprise her with a would-be new favourite handbag!
Where: Lazada
Price: Starts from RM13.60
Seductive Body Mist
Invoke the playfulness in her with the sweet and seductive notes that will soon be your favourite scent in the world. As Coco Chanel had once said,' No elegance is possible without perfume. It is the unseen, unforgettable, ultimate accessory'.
Where: Elianto
Price: RM10
Coconut Creamy Body Wash
Help her relax after a long day at work with the calming scent of coconut each time she steps into the bathroom. Nothing spells intimate (but economical) gift like a great smelling body wash.
Where: Sephora
Price: RM20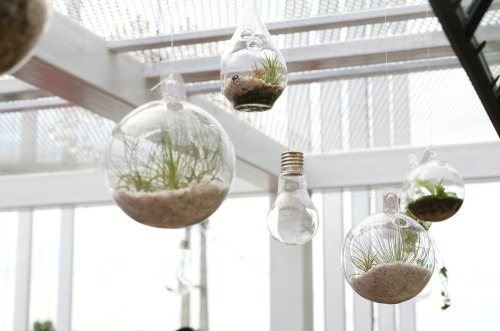 Pampering Bath Bomb
Surprise her with a pampering and relaxing bubble bath right at home. Dim the lights and have some scented candles ready to set the romantic mood. Show her how caring you can be by having a few of her favourite books and tea ready right next to the bath and let her sink into bliss.
Where: Sephora
Price: RM12
Easy-To-Care-For Air Plant
Skip the roses, send her an air plant that lasts long after the Valentine's Day has gone to symbolize how your love is for her: Timeless.
Where: Mudah.my
Price: Starts from RM20
Choosing the right gift for your special lady is all good and well, but remember to let her know – in words – how precious she is to you and her love for you will grow no matter what gift you buy her.
Spending smart doesn't have to be restricted to Valentine's Day gift shopping, shop smart with credit cards that give you cashback, reward points, and discounts with each online purchase. Have a look at our comparisons page for the perfect credit card to suit your spending habit.