As the year-end approaches and the semester break beckons, it's tempting to go on a holiday although your bank account balance may beg to differ. Holidaying on a budget may sound like an impossible feat but with careful planning and an iron-clad itinerary, rest assured that you too can have an enjoyable vacation.
Taking note of the toll prices and petrol consumption for every trip, we have narrowed down the locations that are not too far from the city center and can be accessed via public transport as well. Here are 4 places that you can head to for the upcoming year-end holidays.
Affordability Guide
$$$$ – (RM400 or less)
$$$ – (RM350 or less)
$$ -(RM300 or less)
$ – (RM200 or less)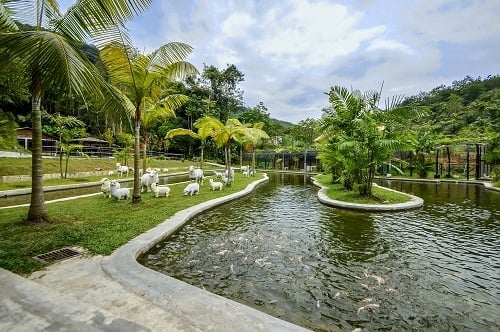 Photo courtesy of ReFarm
Kampar
State : Perak
Toll to Exit from : Tapah or Gopeng
Distance from KL : 170 KM
Train Station to Alight From : Kampar
One of the richest towns in the early 70s, Kampar has long shed its image as a tin-mining settlement and focused more on the second thing that it's more commonly known for: authentic, tasty hawker food. Ask any of the local and they will tell you that just like it's more famous counterpart Ipoh, there are many other dishes that have made its mark in Klang Valley.
Accommodation : Not a fan of the usual hotels or homestays? It's alright, you can opt to stay in a room that is built from repurposed cement culvert . Rates start from RM150/room.
Eat : Ask any Kamparian and they'll tell you that their Green Bean Fried Noodle, Beef Brisket Noodles and Fishball Noodles comes highly recommended. Prices start from RM5 for a small bowl of noodles.
Activities : Batu Berangkai Waterfall is a popular picnic spot among locals so if you are a fan of crystal clear waters, this is where you should be. Alternatively, you can go to a recreational farm nearby for some nature-focused activities such as jungle-trekking,
Things to look out for : Avoid the waterfall during rainy days as this will cause the water levels to rise and the currents to run deep.
Overall affordability : $
<a href="https://ringgitplus.com/en/insurance/?utm_source=ringgitplus&utm_medium=banner&utm_campaign=my-rpint-gen-gen-insurance&utm_content=blogcta_ins_compareinsuranceplanson_ringgitplus_end"title="Compare insurance plans">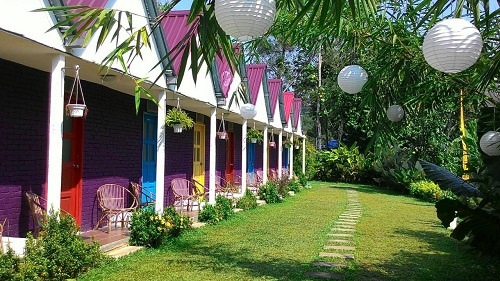 Photo courtesy of Eco Murai Rimba
Batang Kali
State : Selangor
Toll to Exit from : Batang Kali
Distance from KL : 49KM
Train Station to Alight From : Batang Kali
Apart from its gruesome history (read up Batang Kali Massacre for a better understanding of what happened here), Batang Kali is a haven for retirees and growing families so if you are seeking for an eco-retreat where the people are friendly, and food is cheap, look no further as this is where you need to be.
Accommodation : Distance-wise, it is possible to opt for a daytrip but if you wish to spend more time exploring the town, you can choose to stay at a local bed and breakfast with prices starting from RM160.
Eat : Mua Lao and Lao Hei are traditional delicacies that you won't want to miss. Loh mee from local daichow establishments are also popular with both locals and tourists alike.
Activities : Soak away your worldly worries in the hot springs of Hulu Tamu. Hot springs entry fee is RM3 per person. Other activities include bird-watching, star-gazing, BBQ pit rentals and more.
Things to look out for : Watch out for monkeys and other wild animals from the forest reserve nearby as they may prey on you and your belongings.
Overall affordability : $$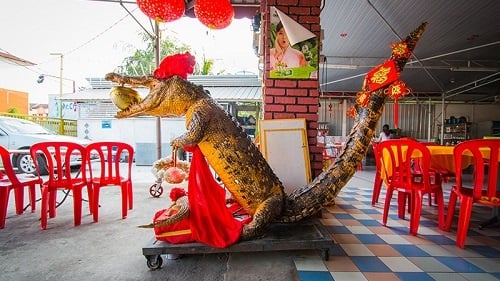 Photo courtesy of GoBentong
Bentong
State : Pahang
Toll to Exit from : Bentong
Distance from KL : 71KM
Bus Terminal to Alight From : Bentong Bus Terminal
Previously known as a stopover town for those who are heading to Kuantan and other states in the East Coast, Bentong has succeeded in shedding its image as a place of transit with its ongoing efforts to promote itself as a foodie paradise. You may have seen some of Bentong's produce on the aisles of specialty supermarkets such as Ben's Independent Grocer, Jason's Food Hall, Sam's Groceria and more so if you want to get the best buys for less, what better way than to head to the source itself?
Accommodation : Technically, it is possible to make a day trip to Bentong but if you have fallen in love with the charm of this quaint, sleepy town, then you may want consider putting up a night at a homestay . Prices start from RM199 per night.
Eat : Grab some Kaya puffs and pineapple biscuits for starters, then embark on a <a href="https://www.facebook.com/bentongtaufubok/"target="_blank"> tofu-centric escapade
where you can enjoy both savoury and sweet beancurd in different serving styles. Food selection a little too mild for your liking? Give crocodile meat a try then and for anyone who's not a fan of reptiles, no worries as the restaurant do serve other poultry and meat-based dishes as well.
Activities : Wildlife conservatories are aplenty in Pahang but if you want to watch the majestic elephants in their natural habitat, then a visit to Kuala Gandah's Elephant Sanctuary in Lanchang, Pahang is due. Ticket prices for the elephant sanctuary starts from RM10 for adult and RM5 for kids.
Outdoor adventurers who favour something more fast-paced may opt for white water rafting, abseiling, canopy walk and other activities at Lata Lembik Recreation Park . Prices for these activities start from RM150.
If you are a fan of outdoor activities, you might find our other article 'Cheap October Travel Destinations for Every Traveler Type' of interest to you.
Things to look out for : Bring waterproof bags if you are planning to take part in the outdoor activities as not all these areas have lockers which you can peruse to store your precious belongings.
Overall affordability : $$$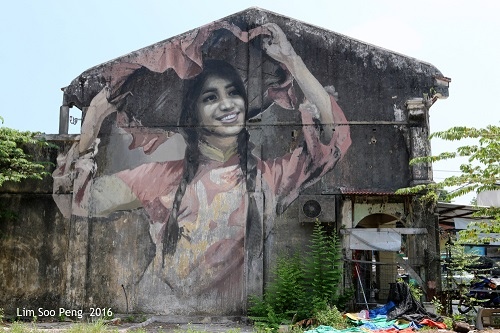 Balik Pulau
State : Penang
Toll to Exit from : Bayan Lepas or Gelugor
Distance from KL : 364KM
Train Station to Alight From : Butterworth
Granted that it is undeniable that a great number of cultural attractions and hawker favourites are situated in GeorgeTown and Batu Feringghi, why not take the road less taken and give Balik Pulau a visit instead? Instagram-able mural ? Check. Good food? Check. Affordable trinkets that you can take home? Check.
Accommodation : Make cutting costs a cinch when you opt to stay in a container room ! With Free Wifi and a comfy queen sized bed to boot, rates start from RM102 a night.
Eat : As far as stereotypes go, a visit to Penang is not complete without a bowl of Assam Laksa and fresh seafood so take your pick from there.
Activities : Calling all equine lovers out there, here's your chance to get up close and personal with the beautiful horses and ponies at Countryside Stables Penang. If horses are not your thing, fret not as there are other things you can do as well such as joining a bike tour, exploring the fruit orchards and supporting the cottage industry of Balik Pulau.
Things to look out for : The trunk roads heading towards Balik Pulau may be long and winding so if you are prone to motion sickness, you may want to bring along some nausea pills and paper bags in case of unexpected mishaps.
Overall affordability : $$$$
Hopefully these cheap and affordable travel destinations will provide you with inspiration and insight on your year-end holiday break planning. Feel that you need a bit more cash before you go on your next getaway? Why not put your money in a savings account and let it accumulate?
Discover the perks of the best saving accounts in Malaysia by using our <a href="https://ringgitplus.com/en/savings-account/"target="_blank"> comparison tool
and from there, you can select the best savings accounts to help you get more from your money! Happy saving.
Any other cheap destinations that you would like to recommend? Share your experiences and ideas in the comment section below!