It's always good to know that you're getting more for your money, and in our quest to help you stretch your ringgit, we're always on the lookout for gadgets and tools that can help maximize your productivity both at work and everyday life. What's our latest find on value-for-money gadget you ask? We're inclined to say it's HP Elite x2 1012 G1 tablet.
This handy, portable device gives you the full features of a laptop with the mobile convenience of a tablet, which is great for those of who are always on the go – whether for meetings or business trips. It also has plenty of other attractive features, such as:
Two Devices for the Price of One
Tablets and laptops are often used for different purposes. A laptop with its full keyboard is more suitable for tasks we associate with a desktop machine; word processing, presentations, document handling, and the like. A tablet, on the other hand, is for browsing the web, social feeds, mobile applications, and maybe some light emailing.
Combine these two devices together and you'll get the best of both worlds in one convenient device. You can do your work with the keyboard attached, or take the keyboard out and use the kickstand to play your presentation in tablet mode. Talk about being handy!
Seamless Productivity Wherever You Go
This hybrid device also benefit from having more than the usual inputs that come by default on regular laptops. For example, the touchscreen can be used to interact directly with the user interface on the tablet, which is great for on-the-spot changes that you might need to make on your presentation slides or documents. What's more, it comes with a stylus for ultimate control for those times you need to correct your sketches or drawings. In fact, you can sketch or draw right on its screen whenever the inspiration strikes you; whether you're in the airport waiting to catch a flight, or enjoying lunch at a cafe.
Another one of HP Elite x2 1012 G1 tablet's unique feature is that you have the option to connect it to HP Advanced Wireless Docking Station, which gives you the freedom to move around in the meeting room while your device is connected to the projector. This also means that you can keep a tidy workspace, as you can easily connect to your display, audio, and network devices as long as your tablet is within range.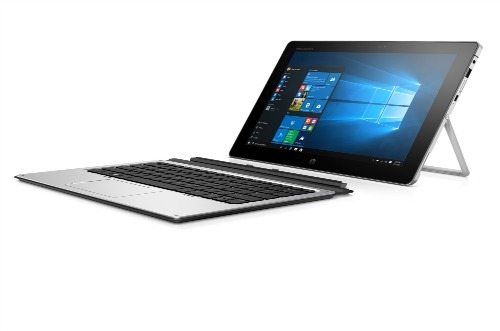 Top-Notch Security System That's Easily Accessible
Just like our smartphone, many of us store sensitive data or information on our laptop – whether it's of personal nature or business-related. Naturally it's important to keep these information safe, and fortunately HP Elite x2 1012 G1 is one of the few tablets that can offer maximum protection for your device, data, and even identity.
The device's dynamic and high-tech device security feature extends to a fingerprint reader, or if you so choose, a smart card reader. From user's data and identity security standpoint, it begins from the moment you start your device, with features such as HP Sure Start Technology. This ensures that your device can be switched on even after the worst malignant malware attack.
Your sensitive information are further protected with a pre-installed HP Client Security software, which provides in-depth client inventory, remote BIOS management, driver and utility updating, and more.

Easily Serviceable
Unique to this model (and across both laptops and tablets available in the market), is how easily serviceable it is. The build of this device allows for repair works that would be inaccessible to many other tablets – such as battery other key component replacement.
If the need arises, you can send it for services at global HP Authorised service partners in over 180 countries. This means that you won't need to change the whole tablet if there's any hardware issue.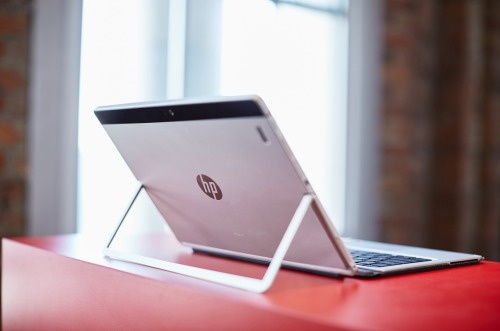 A Sleek Portable Productivity Machine
So if you're looking for a tablet or a laptop, you no longer need to choose between the two. It's clear that HP Elite x2 1012 G1 can serve both your needs by being a powerful machine for your work and business use while being versatile and sleek at the same time. Check out HP's official website for more information on HP Elite x2 1012 G1 tablet!