It's not uncommon for so many beauty addicts to dedicate a huge chunk of their paycheck to keep up with beauty trends, seeing how expensive beauty products can be.
But what if we tell you that it's entirely possible for you to spend less, and still get all your favourite cosmetic needs? No, we don't mean the cheap, questionable rip-offs that you can get from pasar malam or street shops. Rather, we're referring to discount beauty websites that purvey thousands of cosmetic products – from high-end skin serum to the latest matte lip cream – at a fraction of the prices you pay in traditional brick-and-mortar stores.
We present you 12 most popular discount beauty websites where you can find all things beauty at amazingly low prices.
1. Hermo
This homegrown beauty website is perfect for the Korean beauty product lovers, as it boasts having over 9,000 products on its website. A favourite among many Malaysians beauty addicts, Hermo is known for it's authenticity and affordability, with most of products offered at up to 80% off.
It's constantly adding more brands and products to its website, so you'll always be kept on the edge of your seat with the latest beauty goods in the market. You can save more of your cash by signing up for its newsletter, which will entitle you to RM15 off your first purchase.
Website: https://www.hermo.my/
Delivery charges: RM6.80 for Peninsular Malaysia, RM12 for East Malaysia
Best feature: Buy 2 for free shipping and 14 days Unconditional Refund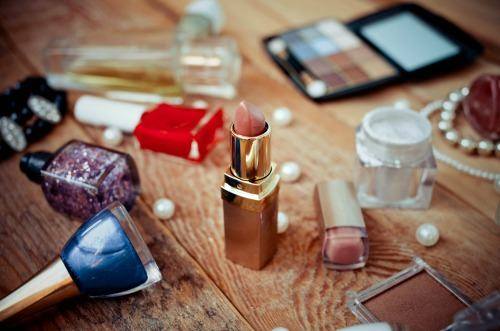 2. Althea
True to it's tagline 'Beauty meets Korea', Althea certainly delivers in bringing authentic Korean beauty products to Malaysians, and most the other South East Asia countries. Any beauty addicts would go bananas with the wide range of products available on this website, from rare skin care products to the array of makeups that is hard to find anywhere else in Malaysia.
What's more, products sold on Althea are budget-friendly, as they are brought straight from the manufacturers in Korea without any middle-men whatsoever, allowing the online beauty company to sell them at remarkably affordable prices. Sign up as a member and save RM30 off your first purchase. Score!
Website: https://my.althea.kr/
Delivery charges: Free shipping for orders above RM99
Best feature: 30 days Unconditional Refund
Read Also: *Buying Makeup Online Is Cheaper If You Follow These Tips*
3. Hishop
Hishop is perhaps one of the most comprehensive online beauty store of its kind, and has gained many good reviews from both shoppers and media. It's been featured in quite a number of publications, both online and offline.
It offers an expansive selection of both beauty and health products – including fragrances, health foods, organic products, and even male-specific products (it makes buying gifts for him so much easier). What sets this online beauty website apart from the others is the fact that it also carries local beauty products, which means getting halal cosmetic and health products is now as easy as going logging into your Hishop account. Get RM20 off for your first time purchase by simply subscribing to their newsletter.
Website: http://www.hishop.my/
Delivery charges: Free shipping for orders above RM100
Best feature: Get 2 free samples with every purchase, reward points program, and Cash On Delivery option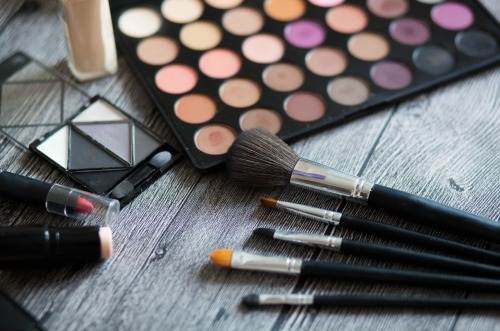 4. Best Buy World Malaysia
This online beauty store will not disappoint you when it comes to delivering quality cosmetic products at wholesale prices. Its list of available products extends to luxury brands such as Chanel, SKII, Bvlgari, Christian Dior, and many others.
The best part about Best Buy World is that it also sells sample-size luxury products including skin care, makeup, and fragrances, so you get to enjoy high-end cosmetics from as little as RM15! Join it's rewards program and get 500 points that will instantly be credited into your account, and use it to offset your future purchases.
Website: http://my.bestbuy-world.com/
Delivery charges: Free shipping for orders above RM150
Best feature: Enjoy 2000 points on your birthday
5. Natta Cosme
Natta Cosme is probably one of the few online beauty stores that truly celebrates the concept of 'east meets west', by providing an extensive of authentic beauty products from countries like USA, UK, Japan, Korea, and Taiwan.
It boasts of having various products from over 150 brands that, more often than not, cannot be found in most physical stores in Malaysia. The products sold on this website are carefully selected to suit Asian skin, and are all set at affordable prices – some from as low as RM5.45! Head to their Under RM25 page to find the cheapest – and quality – beauty products in the market!
Website: http://www.nattacosme.com/
Delivery charges: Free shipping for orders above RM70
Best feature: Get 2 free samples with every purchase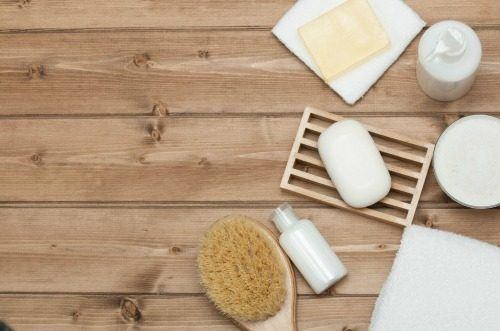 These websites are certainly every beauty addict's dream come true. You can find almost everything – from drugstore to luxury products – without ever leaving your room, and at reasonable prices too! Just be sure to check the review before you buy the products to see if they can suit you, and don't fall into the temptation of buying too much!
It's also a great opportunity to make use of your credit card's online purchase cash back or reward programs, and make greater savings while enjoying all your newly bought beauty products. Don't already have one? Head to our comparison website and pick the best one for your shopping needs.