First came the New Year's resolutions that failed just in time for the cookie-binge that was Chinese New Year. The guilt to stay healthy and keep fit would have been sitting at the back of your mind the entire time but you put it aside for one more bite.
Now comes the point where you over-compensate and play catch up with the goals of losing weight or building some muscle.
Wanting to be healthy is great but did you ever stop to notice how much this whole ordeal of staying healthy is really taking out of your bank account? If you don't; the only thing getting slimmer will be your wallet.
Here are some of the costs of being healthy that can sneakily cost you loads and how to deal with them.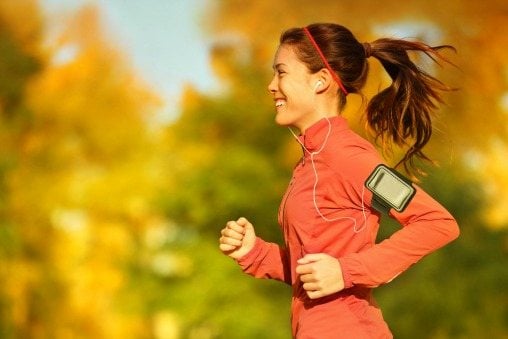 Gym, Studio Memberships and Other Fees
Working out today has been marketed more as a lifestyle rather than an actual state of well-being. Such a lifestyle comes at a price. If you join a gym, a cross-fit center, kickboxing, rock climbing, or any sporting club/association; it generally cost you some fees. The longer the tenure you sign up for, the cheaper it gets.
So in your motivated state of mind, you would take the long term package, which you also justify as being the more economical choice. On average these membership fees would cost you approximately RM200 a month. Sounds reasonable, if that is your only cost to stay healthy.
It never is, the more results you want, the more you would end up spending. Most gyms will push you to sign up with a personal trainer, take an all-access pass packaged to multiple gyms and you will need to buy adequate gym gear for your extensive workouts.
Fix: Try jogging in the parks around your area (at a decent hour mind!); doing indoor exercises from free YouTube videos or getting a cheap exercise DVD and yoga mat. For more free exercise tips; check out our previous article.
If you absolutely must have gym membership (there are no parks in your area and you work ungodly hours); sign up for as basic a package as you can. You don't need multiple gym access as you will most probably end up at just one – and you can bring your own towels. Of course, say no to any add-ons.
Eating Clean / Healthy
Hitting up the cross-fit workouts at the gym isn't going to give you the Gerrard Butler chiseled pecs and broad shoulders for your "This is Sparta!!!" moments nor would it give you the screaming curves and swerves of Gisele Bundchen without watching your diet.
Ever noticed that the healthier you want to eat, the more expensive the food is? First thing you would consider, is to cook your own meals. Salads, olive oil, lean meat and the ingredients required to make a healthy are generally pricey. Quality food cost good money.
If you ordered a a plate full of vegetables and a piece of thandoori chicken, would cost you more than just eating rice, fried chicken, vegetables. Essentially the same ingredients, without the rice but the price difference on the healthier meal is a little higher. It is expensive being Popeye.
Fix: Moderation is the key to everything. Mix your organic produce with regular fare and buy seasonal veges for your meals. Cooking at home isn't always cost effective if you are a single person and the produce wilts before you can eat it all.
But you can still look up healthy food delivery services or restaurants that offer value for meals on the go. Don't be afraid to cheat once in awhile. Not only will cheat days help your wallet – it will keep you on the ball with your new healthy lifestyle.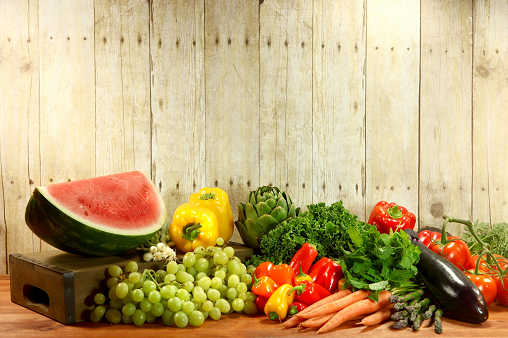 Personal Trainers
It all depends on your fitness goals and type of activity you are undertaking. You can't learn muay thai without a trainer can you? You may think you know muay thai from all the youtube or kung fu panda movies you watched, rest assured you would be better off with a trainer.
Getting a trainer is a great idea, if your goals require it. It is always advisable to get someone to teach you the tricks of the trade and to also help avoid injuries when hitting up the gym. Getting a trainer helps you to choose the right workouts for your desired results.
Personal trainers generally charge anywhere from RM40 – RM150 per session on average. If you use a personal trainer twice a week at a rate of RM75, that would add up to approximately RM600 a month. Since when did getting in shape become so expensive?
Fix: Unless you treat your sessions more as a hobby than just a means to lose weight; an ex-personal trainer let us in on a secret – you only need one for a few sessions.
If you are opting to simply lose weight and learn the best workouts; you can get that from a few sessions – you don't need a trainer indefinitely.
If however, you are willing to pay for one long-term because you have weigh-lifting goals or are partaking in particular dangerous workouts – then just make sure you are getting value for your money. Check that your trainers are certified and properly equipped to do what their supposed to!
Gadgets and Gear
Training properly requires a lot of proper gear and now days, gadgets have been integrated in to some workouts, especially running. You may think we are exaggerating the amount of tech people use just to run, but these are some of the things available for the serious runners.
| Item | Price |
| --- | --- |
| Bluetooth Headphones | RM150 |
| Sports Sunglasses | RM450 |
| Chest Strapped Heart Rate Monitor | RM400 |
| Running Attire – Dri Fit Cool | RM200 |
| 2 in1 running shorts | RM100 |
| Strap for Mobile Device | RM80 |
| Fitness Band with GPS | RM700 |
| Running Shoes | RM350 |
| GRAND TOTAL | RM 2,430 |
The reality is, even just running at the park would make you think most of them are testing out a beta version of the Iron Man suit. In all fairness, all sports now days require some sort of gear that cost quite a bit of money. Boxing gloves, Brazillian Jiu-Jitsu uniform, football boots, training shoes and the works. It all boils down to how serious you take the activity.
Fix: Consider the items you really need for your workout and buy only that which you cannot do without. A lot of the frills are little more than 'lifestyle' buys and don't really affect the quality of your workout.
Do you really need a fit-bit?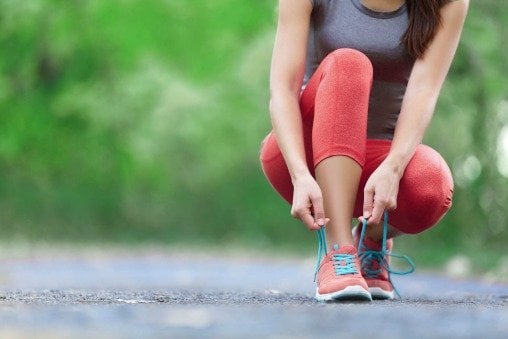 Supplements
Whey protein, mass gainer , amino acid, hydroxycut, fat burners, creatine are types of supplements people take to enhance their performance. There are a lot more where that came from, and the majority of people do not know what it does (this writer included).
There are people who spend lots of money on these supplements to get the desired results in the fastest way possible. These supplements average Rm150 -RM300 a month, depending on your needs. Who is to say what you really need? The guy selling you the supplements in the shop?
Unless you can afford a nutritionist or spend an inordinate amount of time doing your research, you could be very well be wasting money taking supplements your body doesn't need.
Fix: Get your health check-ups and do on occasion see a nutritionist to find out what you really need based on your goals.
In the End…
All the Hollywood poster models we see on a daily basis does not make it easy for us to be content with what we have. While there is no harm in wanting to stay healthy or look good, we can't hide behind the truth that it is becoming quite an expensive lifestyle to maintain.
Unless your paycheques are in the ranks of "the wolf of wallstreet", it would be advisable to spend some time evaluating each criteria mentioned above before over committing to your activities that could ultimately be draining your wallet.
However, for some folk, their workout routines are more than health and weight-loss methods; these are hobbies that fuel passion, provide an avenue for stress relief and a chance to socialise and connect with like-minded people.
As you wouldn't tell an artist by hobby not to purchase expensive paints if he so chooses – if your workout is a hobby as well – then you do you!