Home is where the heart is, it's also the special place from which you start and end each day. However, some homes easily become a source of unbelievable stress if it is financially and physically unmanageable.
If this is you, then stress no more! In the spirit of the New Year, we're presenting you with the right stuff to get your home into top shape so you can spend less on it; make more money from it; and actually enjoy being in it!
Sounds good? Great! Here are four challenges you can take on to help do just that.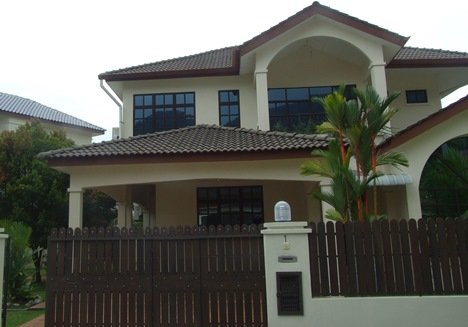 Challenge 1: Prepare For a Clean Sweep
After the dust has settled on yet another wonderful year, it's probably a good idea to get rid of said dust. Studies have shown that home cleanliness can directly affect mood and stress levels with overly cluttered spaces contributing to lower energy and greater irritability.
So get to sweeping, pronto! Hire help if you need it as major cleaning can be gruelling work – rates differ among regions but expect to pay RM60 (more or less) for a four-hour service in the Klang Valley.
While you're at it, go ahead and de-clutter by gathering and boxing up infrequently used items in your home like old knick knacks, unnecessary appliances, and even tatty-looking decorative pieces (think vases and throw pillows that do not fit in with your furniture).
In addition, do come up with a workable, budget-friendly cleaning plan to help maintain your hard work.
Challenge 2: Waste Not, Want Not!
Don't just throw away the stuff you've discovered in the cleanup, sell them instead. With online trading apps matching lovers of second-hand goods with motivated sellers, the market for your pre-loved treasures is booming.
Try free apps like Carousell and Mudah.my to pitch your stuff, it really is quite effective and certainly cost-efficient what with it being free and all! Nonetheless, do follow security guidelines to avoid dealing with fraudulent buyers and to maintain personal safety at all times.
If you have plenty to sell, go the old-fashioned route and set up shop at a garage sale or flea market.
Note however, that you'll most likely need to shell out a bit of money to rent a stall or booth (unless it's a private garage sale). Fees do vary of course but we found that the flea market at Amcorp Mall charges RM80 for two days rent. Check online for more flea market options in your area.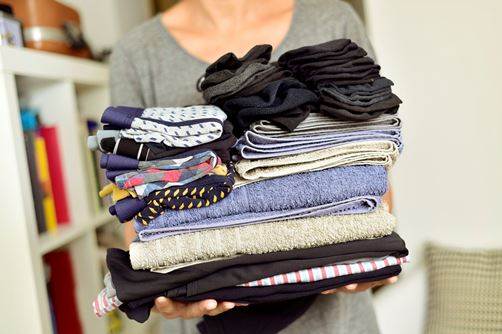 Challenge 3: Getting Out of a Money Pit
More often than not, your home is the source of great money drains; from utilities to loan instalments or rental payments, even light maintenance work can silently consume your income.
Here are a few things you can do to save money at home:
• Think seriously about downgrading or cutting bloated utility services. Do you really need cable, satellite AND internet TV subscriptions?
• Save over 25% of your electricity bills by choosing energy-efficient appliances and fittings as well as avoiding excessive usage where possible.
• Rather than spend more money buying home supplies, learn to reuse and repurpose items already in your home instead.
• Consider a remortgage on your home for better interest rates or to spread out your loan for lower monthly repayments. Punch away at our home loan calculator to research and find the best package for your needs.
Challenge 4: Examine Your Home
If you own your home, know that it is most likely one of the strongest assets you hold. So naturally, you'll need to ensure that it's appreciating in value whether or not you plan to sell it off at some point.
With timely maintenance works, your little palace will do its best to dodge big repair bills in the future. Since certain forms of damage to a home can appear invisible to the naked eye, do take a day with a general contractor to examine your home for leaks, foundation issues or potential electrical hazards and get them addressed as soon as possible. Some contractors will provide price quotes, inspections and site visits for free, while others may charge a small fee.
If you don't have enough money at present to fix your home woes, get an estimate on how long it is you can hold off on repairs before you absolutely need work done. If it can wait, make it a priority to save up, otherwise, you may want to consider taking out a loan to finance your repairs.
Financing options vary depending on the size and term of your intended borrowings; a personal loan would make sense for a smaller amount whereas a renovation and refurbishment loan may be apt to fund more extensive works.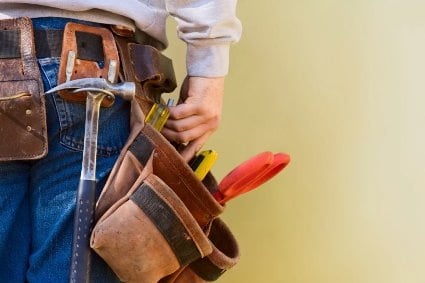 The Home Truth
Whatever the size and condition of your home, if you live there, you better love it! Of course that's not so easy when your physical home environment is not quite as conducive as you'd like it to be. But your home, just like life, is really what you make it.
So make it a castle, a retreat, a paradise or simply a place to rest your weary head – whatever you need it to be! If your home is important to you, and we're going to bet that it is, go ahead and challenge yourself to be happy in it!
Happy New Year!