Be honest, right now you're on the internet just for fun. We do it too, don't worry. Of course, there are other things we do online as well like banking, sending mail, sharing cat .gifs, and even shopping.
Yes, that occasional chore we all do to maintain our daily upkeep (or just to have new stuff, really) can now be done over Wi-Fi. It's fast, it's easy, and super accessible. But just in case you're not sold on online shopping, here's what you're missing out on: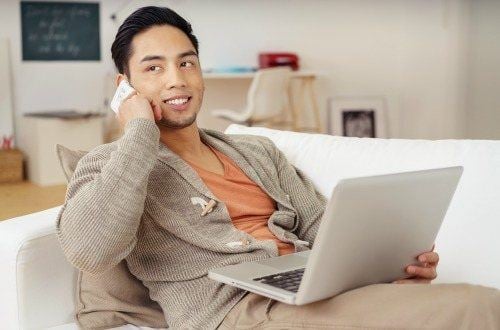 1. You Don't Have to Wear Pants
Some days you just want to lie in bed and do nothing, am I right? Shower? Breakfast? Underwear? What are you, Beyoncé? Just sink back into your blankets, pull out your phone, and start shopping for that birthday gift you've been meaning to get your grandma, all in last night's clothes.
2. You Can Do Better Research
When you're at a mall sometimes you think, "I could've sworn they have that cheaper at XY store". But XY store is a half an hour's drive away and you're not even sure if they have the same thing in stock that day. What about AB store? They might be having a better sale as well, 40 minutes downtown. Ugh. But with online shopping, all the information about everything is always there on your screen and you can read all the reviews you want to really be sure of what you're buying.
3. You Can Multitask While Shopping
You're multitasking right now, we bet. With your multiple tabs on your browser, emailing, and researching, and coordinating a dinner party or what have you. With online shopping on your phone you can even shop while cooking, working out, or doing laundry. How's that for multitasking?
4. You Save on Travel
So maybe you enjoy walking around in a mall and don't mind getting dressed. You still have to drive there. And depending on how far the stores are or how many places you want to go to that day, you're looking at paying for petrol, tolls, and parking fees. Not to mention dealing with the traffic and looking for parking in the first place, yikes. Might as well stay home.
5. You Don't Have to Socialize
Ideally, shopping is where you get to look at stuff, choose a thing, and buy it. Sometimes that's all you want to do. But getting into an outlet with overly friendly greeters or stalkery sales assistants can feel daunting. Maybe you don't want to have a good day. Or you don't feel like smiling. Or using your voice. It's not that you hate people, you just had enough of them for the week perhaps. Online shopping is the way to go, in that case.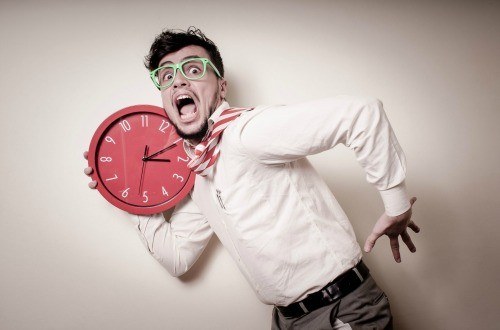 6. You Save on Time
Amazon has this thing called 1-Click Ordering (other sites implement a similar feature as well) where they make it super easy to get the products you want without having to go through carts or lists or entering details too many times. It's one click guys. Just to keep things in perspective, you click twice to open a file. There literallly is no way for shopping to be faster than that. Unless you have a time machine.
7. You Don't Have to Carry Anything
Another lousy thing about shopping at stores is you're limited by what you can physically carry. Nobody looks sexy carrying shopping bags and making multiple stops on the way to the car park because they're too heavy. With online shopping they send you what you bought right to your office or home. You don't even have to carry it up the stairs, and nobody needs to know you haven't hit the gym in months.
8. You Get Less Distracted
It sounds counter-intuitive, saying that the distractifying timesink that is the internet can actually distract you less, but hear us out. When you're shopping online, you're only searching for the items you already did your research on and are prepared to purchase. When you're out and about in a store, you have to walk past all the other things those other people are trying to sell to you. You walk into a mall wanting a power bank and you walk out with an entirely new wardrobe, new hair and two lunches in your belly. Not good.
9. Everything is For Sale on the Internet
We already know you can buy clothes, cars, books, electronics, and digital media online. But did you know you can buy an astronaut suit, a private island, your own castle, a title of Nobility (Count, Knight, Lady, Baron), and your weekly groceries online? Well now you do. The future is here, friends.
What other reasons would you go shopping online rather than out to the store in the real world? Let us know in the comments below!