Christmas is just a week away and if you're anything like some of us at the office; you're probably more caught up trying to get the work done and close the books than trawling malls for Christmas presents!
But whatever your reason for delaying your gift buying; we've got some ideas on how to manage your giftee list without even leaving your desk! All you need is a credit card and some ingenuity.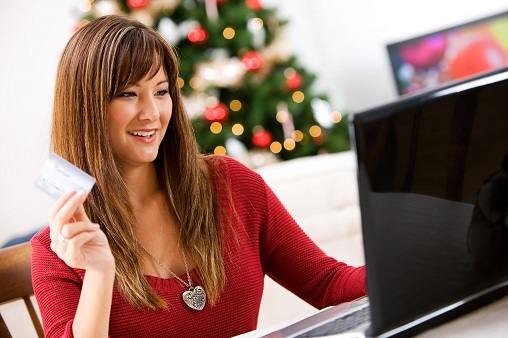 Why a Credit Card?
Before we get into the list proper, you might wonder why a credit card and not an online banking account. The reason is, the credit card opens up way more online shopping options than your online banking account.
If you are buying from overseas merchants or making a particularly large payment – your credit card will come in handy. Also, you get to earn sweet, sweet cashback or rewards points (depending on which your card offers) so why ever not?
Now that we've got that out of the way – what can you do for a last minute gift?
Buy an Experience
Whether it's a stay at a nice hotel or a Deal site coupon for a massage – these gifts do not need to be handed physically to the recipient on Christmas day.
Pay for a weekend stay at a nice hotel and then pass the booking document to the recipient. Same goes for a deal coupon- you don't have to take the person immediately to the spa – the coupon will allow the recipient to schedule their pamper sessions at their convenience!
Did we mention you could do all this online with a click and a printer? Yup, that's the best part.
Buy a Subscription
Is your giftee a music junkie or perhaps a lover of a particular magazine? Why not buy them a subscription to said magazine or a paid online music streaming service such as Spotify?
Spotify allows you to gift Spotify Premium to a loved one for 1, 3, 6 or 12 months depending on your budget. Prices range from RM14.90 – RM178.80.
Magazine subscriptions differ based on whether these are local or foreign publications but almost all offer worldwide delivery albeit for a higher fee. It's a gift that won't need to be under the tree this Friday but will keep on giving all year round (or for as long as you decide to pay for it!).
Again, it can be purchased easily with your credit card online.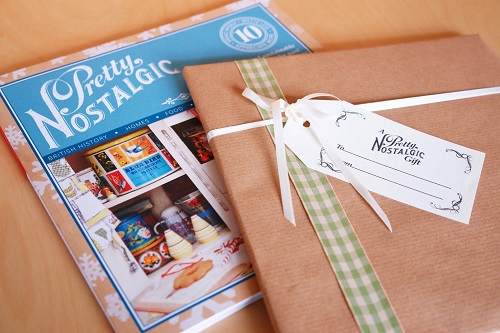 E-Vouchers and E-Gift Cards
Many online retailers sell e-vouchers that you can easily buy online and present to your loved one on Christmas Day. E-vouchers allow the recipient to buy whatever they want and save you the hassle of rushing to the store on Christmas Eve.
Your favourite online shopping destinations such as Zalora, Amazon, ASOS, and Toys R Us to name a few, offer e-vouchers and giftcards so you don't have to go anywhere to buy your gifts.
Your recipient will also be able to redeem their vouchers online. Sounds like win-win for everyone.
Paid Digital Downloads
If your recipient is a gamer or lover of music and movies, another thing you could do is buy credit on iTunes. Plus points if you know the games they like to play and can easily buy digital downloads from the game company's website.
You could also purchase specific albums or movies on iTunes if you know the kind they like.
There are a lot of online downloads such as e-books, software, services and subscriptions. If you know what your recipient would like; it's all a matter of heading to the requisite site and finding out if a gifting option is available.
Make a Future Promise
If all else fails and you find yourself empty handed on the day – the final thing we have to suggest is that you make a future promise to make good on the gift that never was.
You could promise your giftee an expensive lunch or dinner and even take the step to make reservations beforehand. You could similarly promise a shopping day or to treat them to something they may like in the future.
The only thing we have to stress is that you do keep your promise!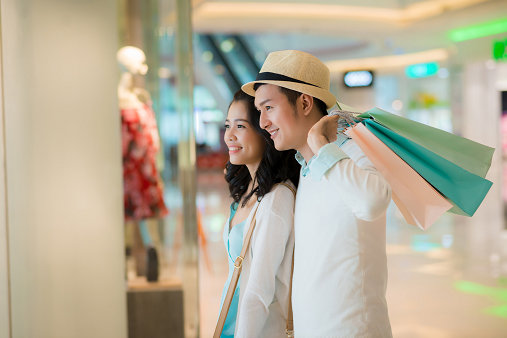 Gift-giving can be stressful when you have so many people to buy for as you do for an event like Christmas but with the help of the internet and your trusty credit card; you can easily skip the long cashier queues and ridiculously crowded mall carparks.
If you find, at the end of your Christmas shopping spree, that your credit card only earned you ho-hum benefits and cashback, we hate to break it to you; but it may be time to cut it up and replace it with a sleeker, more rewarding new model. Check out the best credit cards in Malaysia on our comparison page.