"If I had to describe my trip, I'd break it into three parts: the warm up, the hardcore and the 'I-don't-want-to-see-my-backpack-anymore'!" Jason laughs over Skype.
Jason David, 30 is calling from Dublin, Ireland after a whirlwind 13 months of travelling. He's now found 'base' in Dublin where he plans to recuperate and build his finances before heading to South America.
In these 13 months, the former Malaysian Team Leader from the American Express customer service centre has seen 49 cities in 24 countries. "It was hard tabulating. I've only listed the places that I actually spent some time in as opposed to just passing through." He said. Which means the number is much larger.
On a trip of a lifetime
Like most youths; Jason dreamt of seeing the world but he never had the funds. "I could never save. I'd spend all my money every month. The only responsible financial decision I made was to buy a house at 23."
Jason worked for eight years at American Express and just before he left, was earning approximately RM6000, but he felt unfulfilled. "I told my parents: I have the rest of my life to work but I'll never be young enough again to go through vigorous travelling. They thought I was mad. They wanted me to do what 'normal' people did: get a job; buy a house; get promoted; then marry and give them grandchildren." He chortled.
But Jason was sure he didn't want to be ordinary.
"It wasn't an easy decision. My mum gave me the silent treatment for a week but soon realised that I wasn't going to back down. I sold my house; quit my job and left. I didn't plan exactly where I was going: I was willing to go anywhere and experience anything."
The warm up
The first leg of Jason's trek was in India and Nepal. He took domestic flights between different states in the two countries. The flights were cheap but the planes were not the best.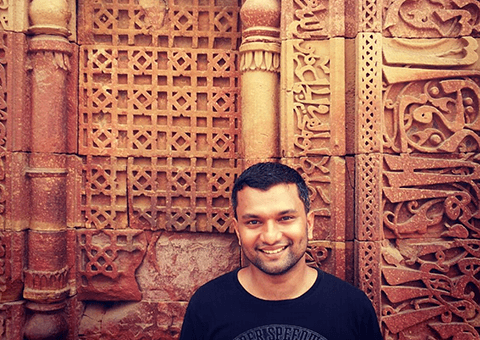 "I had heard that two planes crash every year. I dreaded each flight but that's the price you pay when you want cheaper travel." He joked.
In Nepal, Jason stayed at the Backyard Hotel: a budget hotel with rates of approximately RM65++ per night. "The owner and his wife would invite me to their home for meals." It was a bed & breakfast for a fraction of the cost.
In India, Jason saved more by falling back on his ethnic Indian heritage. "I didn't have to pay tourist prices at tourist spots because they assumed I was an Indian National. I paid only INR20 (RM1.08) compared to the tourist price of INR750 (RM40.50) at the Taj Mahal!" Jason also decided to 'couchsurf' to save on accommodation. It would be the first of his couchsurfing days: a practice that saved him thousands of ringgit.
The hardcore
From India, Jason headed to China for his iconic train ride. "There isn't another word I can think of to describe my journey aboard the Trans-Siberian Railway. Hardcore has to be it." He says.
The Trans-Siberian Railway links East to West: from Beijing to Moscow, it is the longest railway line in the world. Writer Paulo Coelho's book Aleph was written about one of his adventures aboard this railway line.
Buying the full trip from an English speaking Russian travel agent from Beijing to St Petersburg would typically cost you EU€1500. Jason did it within RM1500 by foregoing the travel agent and buying tickets station to station; standing in line with the mass of Eastern European tradesmen.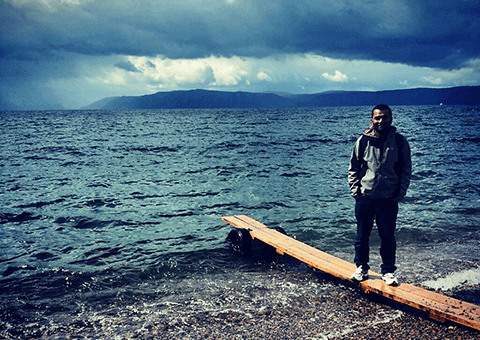 Aboard the train you could choose 1st class, 2nd class or 3rd class 'seats'. The first class is usually taken up by rich tourists and comprises of two bunk beds per compartment.
"We never took first class!" Jason roared with laughter at the obviousness of the statement regarding his 'budget' travels. Second class comprised of four bunk beds per compartment and the third class was 54 beds in a giant compartment with no separators! "I took one leg on second class and another on third. I don't remember the exact price I paid but I remember that the difference between second and third class was only RM300. But I don't regret it. In the compartment of 54 people, I made many friends who shared food and drink with us. Food isn't cheaply (there's a cafeteria of sorts but he was on a budget!) available on the train so you will have to stock up at every stop. We lived on bread, canned pἂtἑs and biscuits. Oh, and the Russian vodka that everyone offered us!"
For 8 days, Jason stayed on the train. In Mongolia, he stayed in a traditional GER house; a cabin without any modern electrical items or electronics. "They didn't have a freezer for their meat; I was surrounded by goat parts but I slept well!"
"From Mongolia to Moscow there was not a single person who spoke English so if I were you: learn some Cyrillic!"
In Russia, Jason encountered the famed Lake Baikal: "We stayed in
a Cabin in Listvyanka which overlooked the lake. It reminded me that the world
was indeed a beautiful place." After leaving Russia, Jason took the train to
Ukraine, Romania and Bulgaria before heading on to Turkey, Austria, the Czech
Republic and Germany.
I-don't-want-to-see-my-backpack-anymore
After Germany, Jason headed to Dublin where for three months where he stayed with a host family and recuperated. "I needed a break from my break."
Jason continues to stay in Dublin but travels around Europe from there. "I've seen Wales, Scotland, Sweden, Denmark, Morocco, France and Norway. I am planning to stay put in Dublin for a bit; I have a student visa so I plan to do a short course and work part time to rebuild my savings. Once I do; it's on to the Americas!"
It was possible
"After going through this, I know for a fact how easy travelling has become compared to what it may have been like for our parents. You need to take a leap of faith. I am glad I did see most of the world before too late. Money plays a huge role, yes, but with budget airlines, buses and trains: interconnectivity is at a high. Couch surfing is also a great way to save and meet some fantastic people."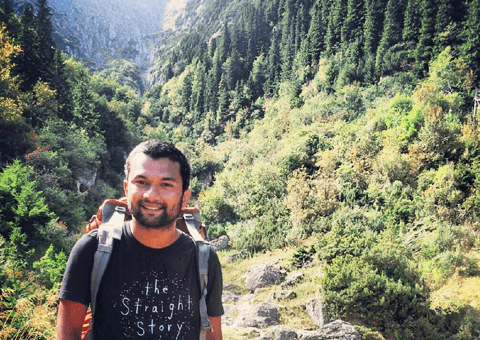 Jason attributes most of his trip's budget success to couchsurfing and land travel. "I couchsurfed 90% of the time. I used sites like CouchSurfing, Hospitality Club and BeWelcome. When my friend paid RM320 per night in Tromso, Norway so we could see the Northern Lights; I paid nothing by couchsurfing. Where I could, I would walk or take cheaper rail trains. The Northern Lights Tour cost RM400. I decided to save that and WALK. I nearly lost a few toes to frostbite but it worked out in the end! I walked a LOT. In Pammukale, Turkey there was an entrance fee of RM33. My friend and I decided to take the 'scenic' route around the mountains to avoid the fee! It's time consuming but you'll see so much more. I'll admit; this isn't the kind of trip I could have made if I had commitments and a paper pile-up waiting for me back home."
"I did a lot of crazy things to save money. None of which I'd recommend a person to do if they can help it! It was an adventure to me but these are some genuine tips for travelling on a budget."
Jason's top frugal travel tips
1. Couchsurf! Accommodation makes up the bulk of your travelling costs. If you are a single woman traveller concerned about safety; make sure you read all the do's and don'ts posted on the couchsurfing community pages on how to select the right host. The first time you try it; make sure you have a friend staying nearby or a known hostel as back up if anything should go wrong. Alternatively, you could consider budget accommodation.
2. Try land travel. Instead of flying; opt for multiple use rail and bus passes. The information may be a little harder to dig up but most continents are so well connected; the savings will be worth the effort.
3. Forego the travel agent/booking agent. Many people allow an agent to book their connecting flights and plan their itinerary. It's definitely no-fuss but as is seen in the case of the Trans-Siberian Railway; it can mean paying four times the price.
4. When in Rome… do what the locals do; go where they go and eat what they eat. The best part about couchsurfing is it comes with a free host who knows the where's, what's and how's about the country.
5. Get ready to rough it! You're going to be tired. You're not always going to be warm or comfortable and sometimes; sanitation may elude you but roughing doesn't just save you money – it offers a whole new experience that the 5 star hotel in a main town may not.
6. Pack easy-to-eat, preserved food. When roughing it; you never know when the next convenience store may pop up. Keep water and bread in your backpack.