Every month, you diligently draw up a budget to keep track of your spending. You may be aware of what goes in and what goes out but that doesn't stop you from finding yourself emptying your bank account before your next pay. Maybe your budget isn't the best or maybe, you're simply overspending.
The truth is, having a budget alone doesn't always stop you from wasting money. But there are other ways to deal with the addiction to spend. Here are 5 tricks you can try to avoid being broke once again.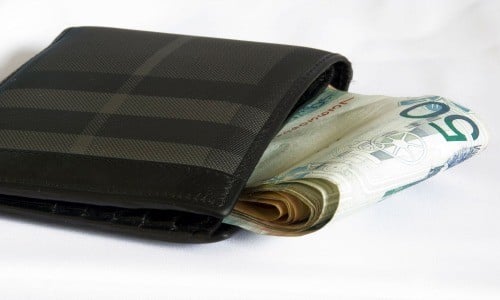 1. Limit the Cash in Your Wallet
When you know you have a few hundred ringgit sitting in your wallet, it makes it so much easier to spend without thinking. We're a generally lazy lot and trekking to the ATM to withdraw makes everyone think twice about wanting to buy an item. In fact, the trip to the bank may even give you time to talk yourself out of an impulsive purchase.
So the next time you head down to the mall, make it inconvenient for yourself to shop. By having less money in your wallet, you'd be able to limit your spending and eventually learn to optimise what you have in hand. Before making any purchase, you'd be forced to consider if the walk to the ATM is worth the effort; and if it isn't worth the effort to withdraw the money – it certainly isn't worth the money spent!
2. Bring an ATM Card From a Bank with Limited ATMs
It's convenient to have an ATM card to easily make cash withdrawals especially at places where they only take cash payment. If you have a few bank cards available, try bringing the one from the bank with the fewest ATMs in town and keep the rest at home.
The purpose of doing this is to stop you from spending. Combined with tip no 1; it will be seriously difficult for you to overspend during shopping trips if you practice this. Having to launch an ATM 'treasure hunt' will give you more time to consider and when you really want an item, you will come back for it the next time you have enough cash.
3. Don't Hang Out at Malls
Has hanging out at the mall become your favorite pastime? If it is, perhaps it's time to find a new one. There is no harm going to the mall; to enjoy free air-conditioning and get a bite to eat with your mates. The problem is when you can't keep your wallet shut.
If resistance is futile, try avoiding the shops altogether. An alcoholic giving up drink will not be sitting at a bar and looking at others chug away so don't torture yourself that way either.
There are plenty of fun things you can do with your free time. Why not adopt a healthier past time such as reading a book, jogging at the park or cooking? There are plenty of things you can do; just as long as you are not shopping.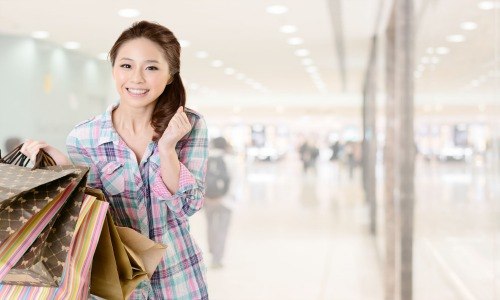 4. Don't Succumb to Sales Persuasion
The helpful and friendly sales assistant is great; she advises you about what works for you and tells you the benefits of each product. In fact, she's so helpful and likeable; you feel bad turning her down. But here's when your emotions will end up costing you more than you bargained.
Be firm with the 'no' if you encounter a salesperson. They can usually smell hesitation so you need to be calm and sure, telling them you're not interested.
It's great to be so sensitive that you want to help every struggling retailer make a sale but not when it costs you 50% of your pay for items you have no real need nor use.
5. Beware of Sale Fever
We all can relate to the excitement of seeing the promotion signage on the window display of our favourite stores. Spending during promotional periods is the best time to buy more at lower prices.
However, paying a cheap price for an item you didn't need in the first place is not saving money.
The sale fever can get to you. What's worse is when all your friends and relatives have succumbed to it too. Break the cycle by opting out. Avoid following them to the mall and try your hand at other pastimes. You'll never know what you might find enjoyable that costs a lot less money.
We all love to treat ourselves from time to time. However, as much as we understand, the urge to spend can get out of control. But you don't have to rely on willpower alone. The above tricks will help you spend less by leveraging off the things you already know about the modern shopping experience.
As much as it's important to not overspend; it's also important to save every month, with the right savings account for your purposes (re: lesser ATMs!). Since no one has the time to go to every bank searching for the best interest rates, fret not we've done the work for you. Head over to our savings account page for more details.
Good luck!