The month of December is filled with exciting activities. It's the school holidays and families are looking forward to travel plans. For those who celebrate Christmas, preparing for the festive season is both a joy and a pain. Although it's wonderful to finally catch up on some much needed holiday fun; it's easy to get carried away with spending. Before you know it, you've racked up enough credit card debt to last well into the next 5 Christmases.
But that doesn't have to be the only way. Let us walk you through some of the most common money sins you can make this holiday season (or any holiday season!) and how to avoid them.
1. Not Budgeting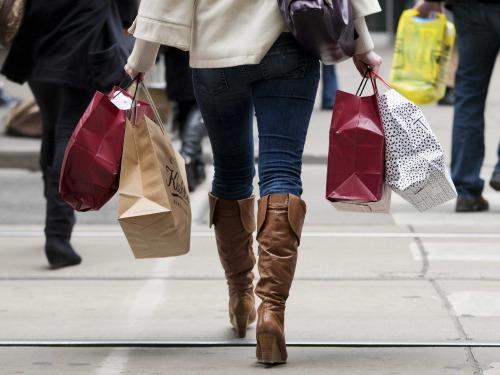 It's the holidays; the last thing you want to do is put those numbers down and do 'responsible things' like budget. You work hard; and you deserve some fun. Be that as it may; the budget isn't something you do for someone else – it is actually for your future self. Setting up a budget will provide a holistic view on what you'll be spending on and the amount you intend to spend on each item. Spending without a budget leads to overspending and before you know it, you're down to your last ringgit. We're sure you don't want to spend the rest of the holiday month eating cup noodles.
To remedy this situation, set up a budget and list the things you need to pay for and then the things you want. Having a game plan for your money means less unpleasant surprises as the month wears on.
2. Impulsive Purchases
It's easy to get trapped in the infectious festive disease known as overspending. No matter how hard one tries to resist falling prey to impulsive spending, it's hard to keep disciplined when everywhere you go, the message is to spend. Your friends are shopping; malls are having blow-out sales and everything is supposedly marked down to go. Even the most prudent of Pennies will end up buying something.
Whenever the urge to spend unnecessarily arises, always` ask yourself if you really need to spend that money. Prioritise your money for the items you really need. Your wallet with thank you for it.
3. Charging Everything Onto Your Credit Card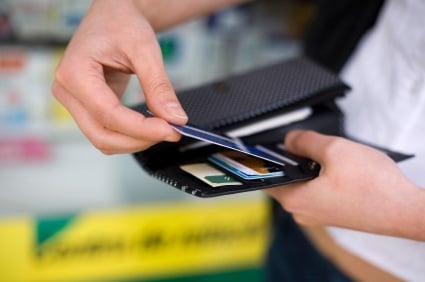 Having a credit card can be quite handy – but only if you use it well. Making use of the perks and benefits offered by a credit card, the occasional shopping could fetch some discounts or cashback for your purchases. However, you shouldn't turn your credit card into your magic payment device. Your plastic can do more harm than good when you're spending more than you can afford. Unless you can afford to pay off the full amount in your next credit card bill, it's best to refrain from using it for anymore shopping.
Depending on the amount of cash you allocate for your credit card bill, it's best to limit your credit card purchases for necessities such as petrol, groceries and dining. You can also opt to pay off the spent amount the day you spend it. This enables you to earn rewards but not pay the hefty interest fee later.
4. Last Minute Spending
Whether you're Christmas shopping or hunting for a birthday gift, being in a hurry is never good for your wallet. Hunting for a gift takes up a lot of time and thought, so it's easy pick up items on whim when you're in a rush but then end up finding it not just overpriced but unsuitable for the recipient and then having to buy something else. Give the gift some thought and if you really don't have the time, ask the recipient for a raincheck and give them a gift after you've thought it through. Both of you will be pleased you did.
If you're stuck on last minute Christmas preparations; check out our quick and easy hacks to getting the most for your Yuletide at the eleventh hour.
5. Overlooking Entertainment Cost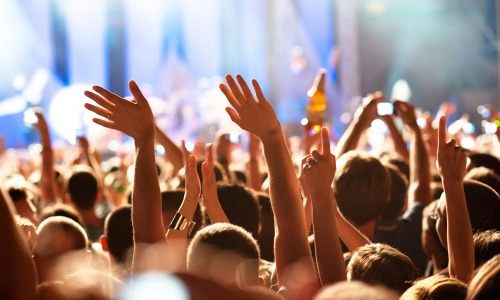 During the holidays, we spend more time and money on entertainment than we normally would. While you're having a good time, it's easy to overlook the money aspect. Whether you're at the bar, a day trip to Kuantan or at the club, the amount you spend on food, tickets, and petrol could add up quickly. The next day, you wonder why you have so little left in your wallet. Without taking entertainment cost into account, you would be broke before the month is up.
What's even worse is if you have made a budget for the month but forgot to include the additional entertainment spend. This could mean having to miss some really vital bills to cover the shortfall from your entertainment splurge. It's always best to give your budget a little more breathing room when the holidays are nigh so you don't find yourself overstretched.
6. Taking the "It's Only Once a Year" Excuse
Making people excuse their wild spending with the evergreen "But, it's only once a year!" The problem with this tired rhetoric is that you end up spending more this once a year than you would had you allowed yourself some small luxuries once a month all year round! It's like this: if you buy 10 pairs of shoes at Christmas because it is only once a year; makes you no better than the woman who bought one every two months. In fact, you would have bought much more than she did!
The once a year excuse doesn't hold water if you end up damaging your wallet beyond what is reparable in a year!
Learn From Past Mistakes
Making mistakes once or twice is one thing; but making them every year is habit that will simply send you to the poorhouse. Prioritising the things you need enables more control over your spending. It's hard changing set behaviour and mindsets but if you could benefit greatly from the exercise; it's worth the effort.